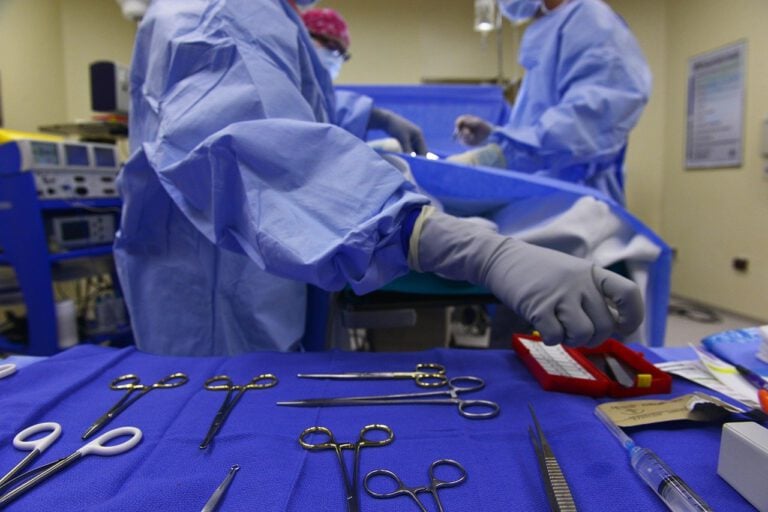 Hopes of another round of stimulus checks are fading fast, but there are many who haven't yet got their first check. This includes those who are eligible but the IRS hasn't sent them checks, and those who didn't get their check even when the IRS did send it. The second group includes many who live in nursing homes and assisted living facilities, and didn't get the coronavirus stimulus checks.
Q3 2020 hedge fund letters, conferences and more
Fox29 recently reported a case where a nursing home used the stimulus check of a patient to pay for her needs. As per the CARES Act, the nursing homes doesn't have the authority to do this. Also, as per the FTC (Federal Trade Commission), doing such a thing is illegal.
Jim Chanos Unveils Lastest Short As Fund Manager Bets On Further Market Declines
Jim Chanos has a new short target in his sights. Earlier this week, the hedge fund manager disclosed that he is betting against "legacy" data centers that face growing competition from the trio of technology giants, which have previously been their biggest customers. The fund manager, who is best known for his winning bet against Read More
This is not the first time nursing homes and rehab facilities have faced accusations of not giving coronavirus stimulus checks to residents. The authorities have been getting similar complaints since June.
The Federal Trade Commission, in a press release previously, admitted that several states have reported instances of "Nursing homes and assisted living facilities claiming that stimulus checks count as 'resources' under the rules of federal benefit programs that must be used to pay for services."
The argument put forth by nursing homes isn't valid. Some nursing homes claim that they can keep the $1,200 stimulus check if a resident is on Medicaid. Yes, a nursing home can take the taxable income of a resident, but the same doesn't apply to stimulus checks.
This is because the stimulus checks are a tax credit, whose objective is to provide economic relief to people. Thus, neither the government, nor the nursing homes can claim the checks.
"This is not just a horror story making the rounds," Lois Greisman, the FTC's Elder Justice Coordinator said in May. "These are actual reports that our friends in the Iowa Attorney General's Office have been getting -- and handling. Other states have seen the same."
What do lawmakers say?
Lawmakers have also been working to prevent nursing homes from claiming the coronavirus stimulus checks of the people. In June, Senators Chuck Grassley and Ron Wyden called the Health and Human Services Department to warn the nursing homes and assisted living facilities against such practices.
Also, Democratic Representatives Richard Neal of Massachusetts and Frank Pallone of New Jersey asked the federal Centers for Medicare and Medicaid Services to communicate to the nursing homes that they can't claim the relief money as their income.
Low-income Medicaid recipients must not be "coerced into wrongly handing over their checks for fear of being kicked out of their homes," Neal and Pallone said.
If you come across a nursing home or rehab center that isn't giving people their stimulus check, you can lodge a complaint with your state's Office of the Attorney General.
Updated on