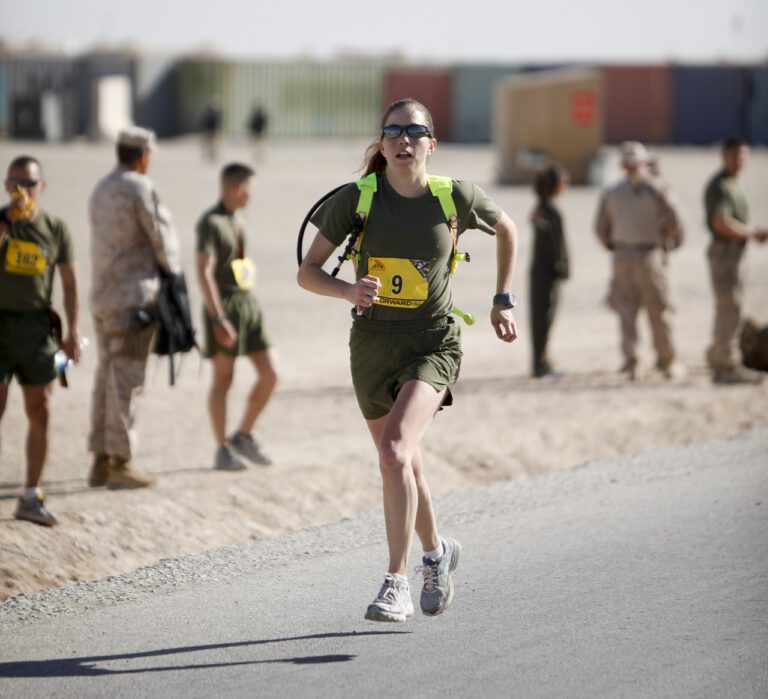 "Nothing in the world can take the place of persistence. Talent will not; nothing is more common than unsuccessful men with talent. Genius will not; unrewarded genius is almost proverb. Education will not; the world is full of educated derelicts. Persistence and determination alone are omnipotent." – Calvin Coolidge, 30th US President
Q3 2020 hedge fund letters, conferences and more
When you observe famous people including Steve Jobs, Bill Gates, Albert Einstein, Thomas Alva Edition, Colonel Sanders, Charles Darwin, Isaac Newton, Socrates, Abraham Lincoln, Lucille Ball, Kerry Washington, Lady Gaga, Marilyn Monroe, Vincent van Gogh, Emily Dickinson, Steven Spielberg, Stephen King, Claude Monet, Michael Jordan, Babe Ruth, Don Imus, Stephen Glass, Robert Redford, Rudyard Kipling, and Henry Hudson; they encountered innumerable challenges and persevered a lot in their lives. They achieved the unachievable not because of their intelligence but because of their imagination and persistence. Failures did not prevent them from achieving their goals. What made them stand out from others is their persistence.
Consistency is what makes the top 50 best-performing hedge funds so strong
Every month and quarter, multiple reports on average hedge fund returns are released from several sources. However, it can be difficult to sift through the many returns to uncover the most consistent hedge funds. The good news is that Eric Uhlfelder recently released his "2022 Survey of the Top 50 Hedge Funds," which ranks the Read More
Ordinary people often think that extraordinary people have achieved success because things worked in their favor or due to luck. The fact is that things don't favor anybody. The only thing with extraordinary people is that they make things happen. They strive hard persistently to make things fall into place to accomplish their goals. While ordinary people blame circumstances, the extraordinary people work with what they have, and from where they are to achieve amazing success in their lives. John C. Maxwell once remarked, "When water boils at 212 degrees, but at 211 degrees, it is still just hot water.  One extra degree, an increase of less than one-half of one percent, can make the difference between a pot of languishing liquid and a bubbling cauldron of power. One degree can create a full head of steam — enough power to move a train weighing tons.  That one degree is usually momentum." The extraordinary people have that momentum. The ordinary people give up with desperation when water boils at 211 degrees while extraordinary people invest more effort beyond 211 degrees with persistence and achieve ultimately victory.
A Blueprint to Cultivate Persistence
"A river cuts through rock, not because of its power, but because of its persistence." ―Jim Watkins
Here is a blueprint to cultivate persistence. Identify your passions. Find out what makes you wake up from your bed in the morning. Be clear in your mind what you want to achieve and become. Craft your vision accordingly. Be flexible and adaptable. Learn when to hold and when to fold. Work hard, work smart, and work wisely with discipline and dedication. Be consistent in your efforts. Strive hard relentlessly and you will develop persistence. Additionally, cultivate the habit of writing because it not only helps you improve your writing skills but also enhances your persistence. Apart from attitude, it is the persistence that makes a huge difference in your life. Hence, persist until your end to be a great achiever in this world.
My Failures and Persistence
"It's not that I'm so smart, it's just that I stay with problems longer." ―Albert Einstein
I encountered hard times several times since my childhood. Whenever I wanted to achieve something in my life, there were obstacles. Success was not a cakewalk for me. Nobody knew how much I persisted in my life to come up to the present level.
When I was in Chennai, I purchased three plots (small portions of land) with my hard-earned money in the outskirts of Hyderabad (India) in 2006. It was a small amount I invested in three plots in three different locations intending to sell them after ten years at a higher rate. My friend's brother Sravan Kumar Reddy helped me purchase these three plots. Unfortunately, all three plots were under litigation. In 2016, when I wanted to sell these plots to fund my younger son, Ramakrishna Sayee's overseas education, I came to know that there was no land available physically for one of the plots. I came to know that Sravan Kumar cheated me by registering plots under litigation. He had taken money from the sellers. He also took a commission from me. For the second plot, a disputed portion was sold to me and a portion of it was occupied by my neighbor. For my third plot, the seller registered the property again to another person. That means it was registered to two different people by the same seller who was known to Sravan Kumar. When I went and questioned Sravan Kumar, there was no proper response. He avoided me many times. Even my friend shouted at his brother Sravan Kumar for cheating me and asked him to resolve it amicably. But Sravan Kumar did not come forward to help me as he was the culprit who made a lot of money through commission and fraudulent transactions. I had to struggle for 9 months to raise funds for my son's overseas education. I hail from a lower middle class even today. I am rich in knowledge but poor in pocket. I had to struggle hard to sell these properties.
In India, courts usually take a lot of time to resolve disputes. I tried to negotiate with various people. I persisted for almost a year to sell. Finally, I sold two plots at a loss and came out of the litigation. The third plot for which there is no land, I went to trace the seller. He was not available at the address mentioned in the registered land documents. These hard times taught me not to trust anyone blindly.
Both ordinary and extraordinary people encounter challenges. The way extraordinary achievers resolve the issues is different. They demonstrate patience and perseverance to make things fall into place.  Great leaders are persistent by nature. Tough times don't last but these tough leaders last. They look at the silver lining over the dark cloud. They navigate through impossible times. They hold a flashlight at the end of the tunnel.
Conclusion
"Look at a stonecutter hammering away at his rock, perhaps a hundred times without as much as a crack showing in it. Yet at the hundred-and-first blow, it will split in two, and I know it was not the last blow that did it, but all that had gone before." ―Jacob A. Riis
Most leaders have failed many times but they have persisted to reach their tipping points. When you look at their biographies, it is obvious that they have an equally interesting flashback of failures and frustrations. Colin Powell once remarked, "Success is the result of perfection, hard work, learning from failure, loyalty, and persistence." Hence, don't give up just because you have failed. It is often the last key in your bunch that will open the key to your success. Remember, persistence is the sibling of excellence. Write your own success story with persistence.
Reference
https://www.amazon.com/Spark-Power-Become-Big-Within-ebook/dp/B07P64KDF3
Updated on