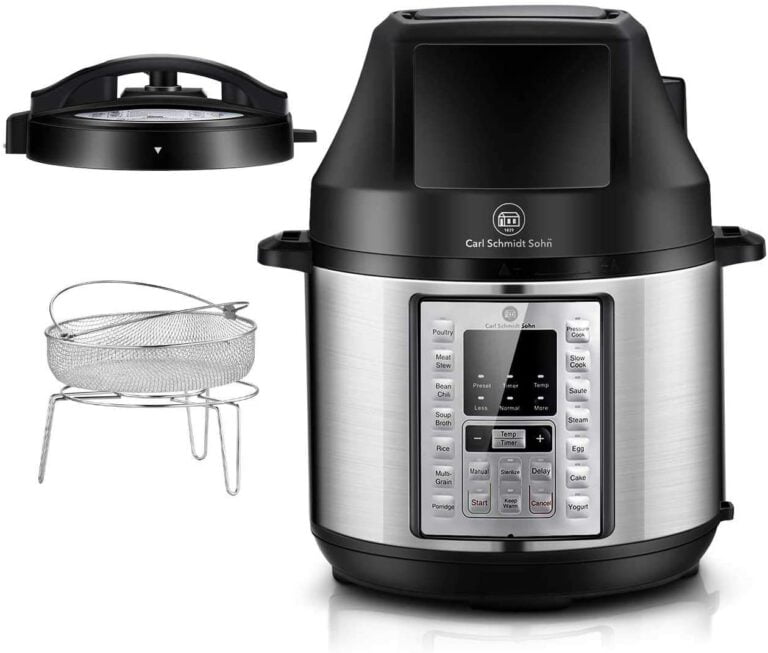 Thanksgiving and Christmas are just around the corner, and if you have started looking for gift ideas, then you can certainly add the 1829CSS Pressure Cooker and Air Fryer Combo onto your list. You can gift this product to yourself as well to make your home-made food more exciting.
Q3 2020 hedge fund letters, conferences and more
Why is it the best gift this season?
The very first thing that you want with any tech gadget is ease of use, and you can expect the same with this 1829CSS Pressure Cooker and Air Fryer Combo as well. Most of its features and functions are self-explanatory, and I was able to use it without going through the instruction manual or YouTube tutorial.
Crypto Hedge Fund Three Arrows Blows Up, Others Could Follow
A few years ago, crypto hedge funds were all the rage. As cryptocurrencies rose in value, hundreds of hedge funds specializing in digital assets launched to try and capitalize on investor demand. Some of these funds recorded double-digit gains in 2020 and 2021 as cryptocurrencies surged in value. However, this year, cryptocurrencies have been under Read More
To avoid confusion over the functions of the pressure cooker and air fryer, this product has a separate lid for each. This means two different control panels, one for the pressure cooker and another for the air fryer.
To make cooking a breeze, the 1829CSS Pressure Cooker comes with 14 presets, covering nearly everything you would want, such as poultry, meat stew, soup broth, rice, pressure cook, slow cook, sauté, egg, cake, yogurt, and more. Additionally, the LED touch-screen (for air fryer) offers 7 presets, including fries, fish, shrimp, pizza, steak, BBQ and chicken leg.
Talking about safety, both the air fryer and pressure cooker feature lid-off protection and overheating protection. This protection feature automatically cuts off the electric supply if the lid is removed, and once the lid is back on, the cooking starts automatically again.
As to performance, I (and my family) had no complaints at all. All the dishes we tried were cooked well, presented nicely and sufficiently cooked.
Cleaning it is easy as well. You just need to gently wash the lids and then wipe them with a soft cloth. The stainless steel inner pot can be put in the dishwasher.
The coronavirus pandemic has taught us the hard lesson of staying indoors and eating healthy foods. This pressure cooker and air fryer combo help you with both. So, this 1829CSS product is one of the best gifts that you can give to anyone or yourself.
For more details and to buy the 1829CSS Pressure Cooker, visit this link.
Disclosure: The company was nice enough to give us a free unit in return for an honest review of the product.
Updated on