The latest Durable Goods Orders report will be out this Friday, and it is anticipated to show that U.S. manufacturers have continued to stage a partial rebound from coronavirus shutdowns and supply-chain disruptions related to the pandemic.
Q2 2020 hedge fund letters, conferences and more
Jim Griffin, COO and CTO of Fleet Advantage, a Fort Lauderdale, Fla.-based trucking asset management firm, comments on the upcoming Durable Goods Orders report.
Exclusive: York Capital to wind down European funds, spin out Asian funds
York Capital Management has decided to focus on longer-duration assets like private equity, private debt and collateralized loan obligations. The firm also plans to wind down its European hedge funds and spin out its Asian fund. Q3 2020 hedge fund letters, conferences and more York announces structural and operational changes York Chairman and CEO Jamie Read More
Truck Fleets Are Optimistically Cautious
"Truck fleets are optimistically cautious about the continued growth in durable goods and are revisiting their traditional approach to their asset lifecycles and flexible financing solutions. One trend we are seeing is that the impact of the events over the last six months has stirred a different thought methodology and perspective for commercial transportation fleets. While Total Cost of Ownership has been a topic for some time, the sudden and unexpected impact to freight movement and fleet operations has raised the sensitivity to strategic planning of fleet assets. Fleets have increased their focused on the true TCO and are seeking flexible asset management strategies more than prior to the pandemic. They are finding that traditional approaches to asset management may not be sufficient to truly understanding the asset Lifecyle needs."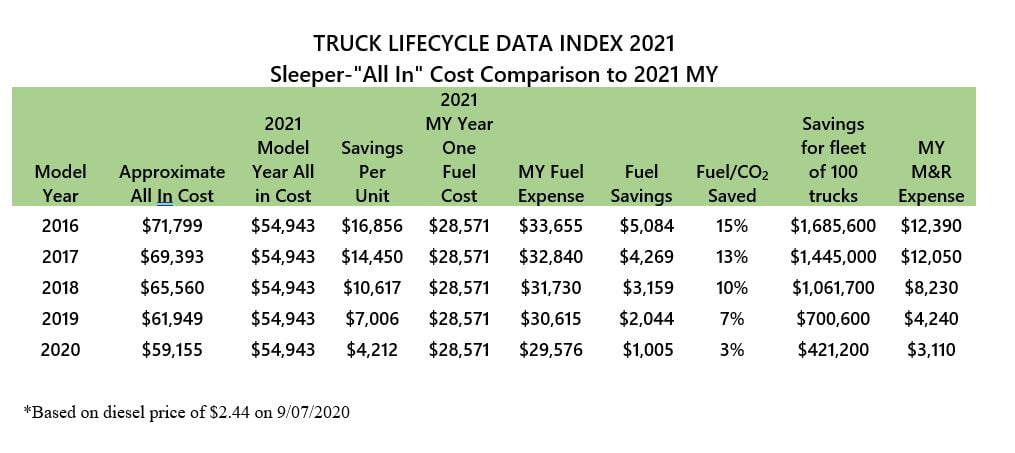 Please see the latest Truck Lifecycle Data Index published by Fleet Advantage, illustrating the savings fleets are realizing when replacing older trucks with newer ones.
---
About Fleet Advantage
Fleet Advantage has over $1 Billion of assets under management and serves America's top truck fleets and guarantees the absolute lowest cost of operation by providing truck and trailer financing with matching proprietary data driven IT processes and fleet analytics, using the latest equipment technology to achieve optimum vehicle productivity and maximum safety.