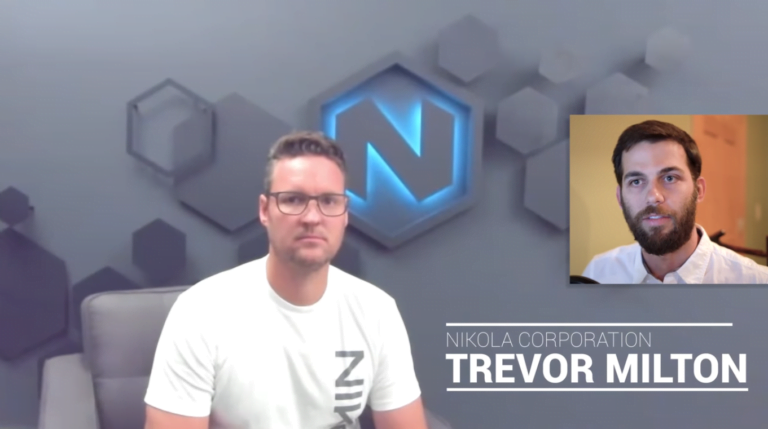 Whitney Tilson's email to investors discussing Nikola Founder Trevor Milton resigns; Has the bubble burst?; SEC gives more investors access to private equity, hedge funds.

Q2 2020 hedge fund letters, conferences and more
Nikola Founder Trevor Milton Resigns
2) Breaking news this morning on electric-truck maker Nikola (NKLA): Nikola Founder Trevor Milton Resigns as Executive Chairman Amid Fraud Allegations. Excerpt:
This Too Value Fund Explains Why Turkey Is Ripe For Investment Right Now
The Talas Turkey Value Fund returned 9.5% net for the first quarter on a concentrated portfolio in which 93% of its capital is invested in 14 holdings. The MSCI Turkey Index returned 13.1% for the first quarter, while the MSCI All-Country ex-USA was down 5.4%. Background of the Talas Turkey Value Fund Since its inception Read More
Nikola founder and Executive Chairman Trevor Milton is stepping down from the electric-truck startup with immediate effect in the wake of allegations from a short seller that he and the company had made false statements to investors.
Here's Milton's bizarre statement, in which he concludes: "I will continue to spread love everywhere I go and hope you do as well – for blessed are the peacemakers."
It was only 11 days ago that Milton tweeted that "Cowards run, leaders stay and fight for integrity."
Good riddance to this obvious coward – and con man. No wonder NKLA shares are crashing today. If you got sucked into this fraud, thinking it was the next Tesla (TSLA), it's not too late to get out.
I'm now even more certain of what I wrote in Tuesday's e-mail:
[I] confidently predict that General Motors will end the partnership with Nikola that it announced last week, Nikola's stock will collapse, and Milton will end up behind bars for securities fraud.
My friend Gabriel Grego of Quintessential Capital Management nailed it in this tweet: Has The Bubble Burst?
3) The Nasdaq Composite Index and S&P 500 Index are down nearly 11% and 8%, respectively, from their all-time intraday highs they reached on September 2 (through Friday's close). Over roughly the same time period, market darlings Apple (AAPL) and Tesla (TSLA) are down 23% and 12%, respectively.
Is this just a short-term pullback? Or was September 2 the peak of a bubble that is now in the process of deflating, such that we'll look back on that day in the same way investors looked back at March 10, 2000 (the day the Internet bubble peaked)? Remember, it took more than a dozen years for the Nasdaq to surpass that high...
My friend Doug Kass of Seabreeze Partners thinks so, writing:
While the correction is only in its second week, the evidence suggests the growing possibility of a Nasdaq top and a break down in the Nasdaq.

Fueled by a revolutionary but evolving change in market structure, in which ETFs/quant strategies and products garnered large market share gains and dominance – while traders drove up call activity, pressuring a "Gamma Squeeze" – a select group of Nasdaq leaders have been responsible for an unsustainable advance in the Nasdaq which came to an abrupt halt recently in what we might call a "Gamma Peak".

The Nasdaq's price action over the last two years and the ascent during the dot.com era in 1999-2000 are eerily similar, and potentially ominous from a forward looking standpoint, as noted in the chart below:
Doug is also bearish because:
The political animus and partisanship that will surface in the fight to replace Justice Ruth Bader Ginsburg before the November election reduces the probability of a stimulus bill.

This will likely take a lot of the oxygen out of the room and will probably contribute to more market turmoil ahead.
If September 2 was the peak, the final warning flag surely was my friend's 11-year-old son begging him for $50,000 to day-trade options on Amazon (AMZN), Netflix (NFLX), Tesla, and Apple (which I wrote about in my September 1 e-mail)!
Apple And Tesla Surge
4) I enjoyed this seven-minute interview CNBC did on August 31, just two days before the recent peak: NYU's 'Dean of Valuation' Aswath Damodaran on Apple and Tesla surge. Professor Damodaran is smart and interesting...
Updated on