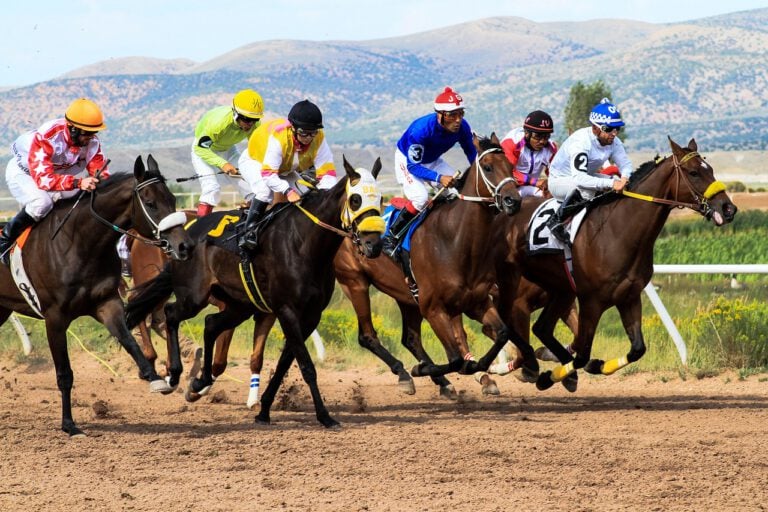 Rapid advances in technology are revolutionizing the betting and gaming world. In the age of the cloud, online betting is a booming industry. There are also specific ways that new advances in technology enhance this kind of digital activity.

Q2 2020 hedge fund letters, conferences and more
Some of them relate to the user experience, while others, like provably fair gaming, are critical to providing the trust and verification that players need to be confident in their wagers.
This Too Value Fund Explains Why Turkey Is Ripe For Investment Right Now
The Talas Turkey Value Fund returned 9.5% net for the first quarter on a concentrated portfolio in which 93% of its capital is invested in 14 holdings. The MSCI Turkey Index returned 13.1% for the first quarter, while the MSCI All-Country ex-USA was down 5.4%. Background of the Talas Turkey Value Fund Since its inception Read More
Provably Fair Gaming
The provably fair gaming industry relies on verification methods pioneered by blockchains and decentralized consensus models.
To go all the way back to the birth of cryptocurrency, we have the mysterious Satoshi,  who engineered Bitcoin as a consensus-based asset.
The easy way to explain this is that a centralized bank doesn't verify your Bitcoin holdings. Instead, a collection of participants verify blockchain outcomes together. If you have 150 people at a wedding, and there's no paper record of that wedding, you can still get those 150 people to verify that it happened. That's the basic idea.
By bringing that idea of consensus verification to gaming, operators are able to prove to players that the numbers are real and fair, without any centralized verification processes.
This is a game-changer (no pun intended) because without this type of consensus verification, players wouldn't be able to trust online gaming platforms at all. It would be too easy for operators to simply manipulate the numbers, whether it's a card game, random number generation or something else.
Companies like FortuneJack are building on this capability, to offer verifiable provably fair gaming services to audiences and end users. As the "original Bitcoin casino," FortuneJack combines an advanced crypto-gambling platform (with a diversity of gaming options) with the experience and skill to design appropriate security, fairness, and verification, so that players always know they aren't being cheated.
The "Seeing" Power of Oracles
Building on that concept of provably fair gaming, we have independent technologies called "oracles" that can help ensure those fair outcomes.
An oracle, in decentralized finance and elsewhere, is a consensus authority that takes data and makes it verified. In applications that involve decentralized apps or "d-apps, the oracle may offer high performance or store app data in a verified way.
In gaming, the oracle takes on the role of verifying data integrity, which is, again, vital to player trust. For an example of how this works, check out BetProtocol's use of Chainlink's oracle capability for eSports and various kinds of sports betting,
in which the use of off-chain data can reliably settle bets.
Getting In on the Game with Online Participation
Another key way that technology has changed gaming involves bringing vast numbers of people together on the platform.
You can see this in play in children's gaming consoles, in online Texas hold 'em tournaments, and among sports bettors who use widely available platforms to interact in real time. This kind of direct real-time competition has fueled innumerable gaming platforms. It's also provably fair, because you're playing against other humans through a virtual connection. But even beyond that, it also offers the kinds of relational interactions that players love to have. The old days of just "playing against the computer" are gone: with the modern massive online gaming platforms, there's always someone to play against you, every minute of every day.
Predictive Odds Analysis
Here's another big contribution by technology which is a little different.
In any kind of betting and gaming, what you're banking on is the odds. But what are the odds?
Predictive odds analytics looks at stochastic methods and spots trends in data. These types of algorithms can find meaning in even the most cryptic data sets, sorting through the noise to find the underlying (and valuable) signal.
As a result, predictive odds analysis can bring transparency to all sorts of betting operations such as horse racing, craps or roulette. It's a different kind of verification, in a way, and it also contributes to a more informed community.
Live Streaming
Also, in the world of sports betting, the ability to see the action is important.
New live streaming technologies bring that game to the bettors and operators in real time.
Access to major league sports applications and platforms has supercharged things like NFL and NBA betting. There's no more need for a DVR or a VHS tape, or some other dinosaur technology like that. You can watch the action right from your smartphone.
These are some of the fundamental ways that the online sports betting world has changed. These aren't small, incremental changes. They make the impossible, possible, and build a new way of gaming for betting enthusiasts of all kinds.
Updated on