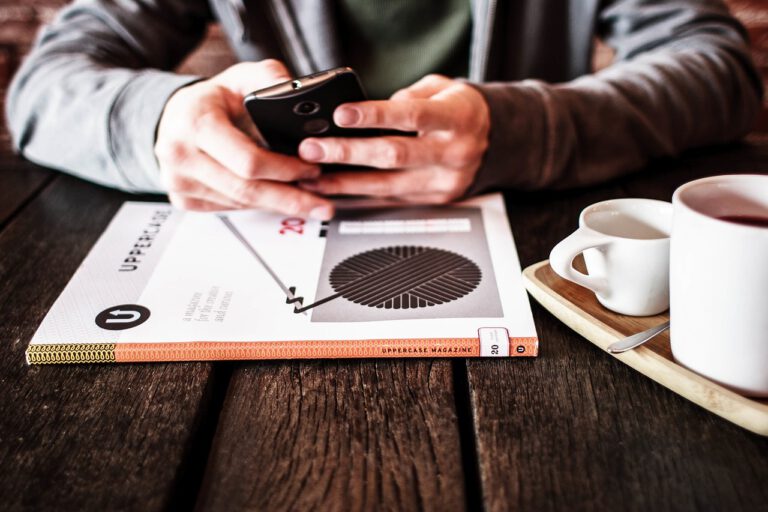 "Passion is energy. Feel the power that comes from focusing on what excites you." -Oprah Winfrey

Q2 2020 hedge fund letters, conferences and more
What are you passionate about? That's a difficult question for many to answer. Defining your passions can be the inspiration you need to turn a hobby or talent into a successful business where you're your own boss.
How Value Investors Can Win With Tech And "Fallen" Growth Stocks
Many value investors have given up on their strategy over the last 15 years amid concerns that value investing no longer worked. However, some made small adjustments to their strategy but remained value investors to the core. Now all of the value investors who held fast to their investment philosophy are being rewarded as value Read More
The current COVID pandemic has many rethinking their career and business goals. Some have been laid off, while others are simply ready for a different path. While this doesn't have to be the impetus for change, self-reflecting can help you define your passions. And the results can be rewarding.
Passion and success in business
What serial entrepreneurs know for certain is that passion is the key ingredient to making your business into a profitable, enduring enterprise. Think of Steve Jobs, Jeff Bezos, Oprah Winfrey, and Elon Musk. They're known for their insatiable passion for what they do, tirelessly working to achieve their goals, and perseverance through difficult times.
My entrepreneurial journey has spanned more than three decades. When people ask me to define what drives me, the answer is clear. It's my passion for making people feel beautiful and confident. The beauty industry is a challenging profession and the recent shutdowns have made it even more difficult. Nevertheless, I can't imagine doing anything else. My passion for what I do sustains me and has allowed me to pivot my services to keep the doors open and maintain happy clients.
Turn Your Passion Into A Successful Business
Here are 4 tips that I have used to help turn a passion into a successful business. Use them to guide you along your business journey.
1. Determine What You Are Passionate About.
First and foremost, define what you are passionate about. Although this may sound obvious, it's not as easy as it sounds. Start by writing down your interests and what makes you happy. Consider what will make you jump out of bed in the morning and keep you focused on your end goal. Passion is the fuel that ignites your business goals and ambitions for success.
I've learned that figuring out how you can best serve others is also important. Do your research and have your finger on the pulse of the industry you're interested in entering. Are you willing to stick it out for the long haul? Examine how passionate and determined you are to turn that into a sustainable business.
I'm fond of saying that without passion, hair is just a business in my case. I was fortunate to have trained under some of the best in the industry to build my expertise that would ultimately allow me to open my hair salon, Studio Savvy. This was my goal for as long as I can remember. I have always had a passion for hairstyling and having my own business ever since I held my first pair of scissors as a teenager in her mother's salon.
An insatiable love of glamour and style are the ingredients for my passion that have propelled me to continued success. What are yours?
2. Be Consistent.
You've heard it before. Your best ability is your availability. You've got to do the work. Hands down, this is by far the most important element to success.
There is no such thing as overnight success in my book. You must show up and be willing to hustle and put in the hours it takes to see lasting results. It's not surprising that most stories of successful entrepreneurs and inventors usually illustrate a challenging path of ups and downs. Few have hit it out of the ballpark on day one. Stay in the game with determination and sweat.
Nowadays, competition is as fierce as ever and you will need to continue pursuing your goals and what drives you daily. As a business owner and entrepreneur, it's vital to be flexible, but also to have your eyes on the prize. What are you trying to achieve and what will it take to get you there?
Find a mentor that understands your passion and can direct you on the right path, providing guidelines, and constructive critique along the way.
3. Be Responsible.
Being responsive and showing up for your team and your clients are essential components. Checking your inbox may seem like a chore but it will set you apart from others.
Have open channels of communication and let others know the best way to contact you. Reach out regularly and don't wait for a problem to arise before addressing issues. When people feel heard, you're building trust and confidence. Now more than ever, it's crucial that people see you as a leader and responsive to their needs. This involves listening to others, staying level-headed, and setting an example of what you want from others.
Clients seek your services for a reason. You owe it to them to be honest and open. Transparency is key. Make them know they can count on you. The truth is, your employees and clients help keep your passion and business alive. Let them know their value and that you appreciate them. Gratitude goes a long way in developing lasting relationships.
I want my employees and clients to know that I'm always there for them, even if my doors are temporarily closed. Emails, phone calls, and texts are good ways to continually keep communication flowing. Providing updates via your social media channels is also a great way to inform others of important events or industry news, plus you can encourage engagement and ideas to be shared. My salon would not be the same without my loyal employees and clientele.
4. Measure Your Treasure.
Your business is your treasured possession. Commit to measuring its success. Analyze what is working and what needs fixing. Utilizing metrics and key performance indicators (KPIs) are important tools to evaluate your company's efficiency and allow you to pivot to achieve even greater success if necessary.
Measuring the performance of your business is important. You evaluate your employee's annual performance, right? Why should your company's overall operations be any different?
For instance, how many people have visited your website? What's the conversion rate?
As the adage goes, you can't improve what you can't measure. Regularly analyze your performance and your company's objectives.
Another key question to keep asking at the beginning and through your journey is if your business' offerings are viable. Will people continue to pay for the service you're offering? Is there a demand for what you're selling? What makes you stand out? Has your hard work paid off? Accept any hard truths and don't be afraid to make the necessary adjustments.
Follow these tips and stay the course. With the right kind of planning and commitment, you'll be running a profitable business and enjoying life by doing what you love.
---
About Deena Von Yokes:
As an understudy, Deena trained under some of the best in the industry building the expertise that would ultimately allow her to approach her work not only as a colorist or stylist but as an artist in her salon, Studio Savvy. Clients who prefer a classic style appreciate Deena for her prowess with the highest and most current standards of color and style. Other clients seek her out because of her avant-garde approach to trends and beauty. Whether your style is classic or edgy, Deena is known for having her finger on the pulse of technique, style, fashion, and hair design.
Deena's clients all walk away feeling like superstars, which has built her a fiercely loyal clientele. Deena is passionate about this next chapter of her career of 38 years. She is dedicated to leaving a legacy and educating her employees about business and hair. She is the expert when it comes to running a successful business through a pandemic, discomfort, and division. Deena believes that what one permits they promote and one's best ability is their availability.
For more information on Deena Von Yokes and Studio Savvy, visit https://www.studiosavvysalon.com
Updated on