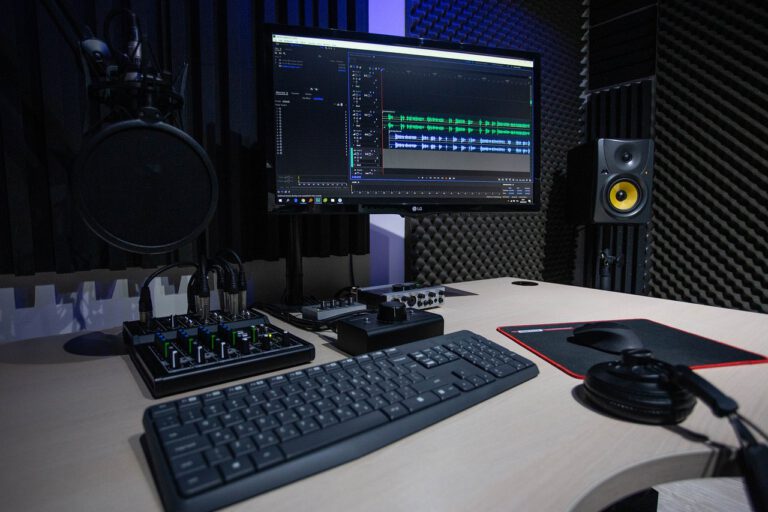 There's an adage among journalists, writers, and generally any other creatives who tend to do things with words: write about what you know. While subject-area knowledge certainly helps when writing for, say, a medical drama script team, at the same time, writers and journalists often are better off, both in terms of subject matter and career fulfillment, if they push the boundaries of their knowledge.
Q2 2020 hedge fund letters, conferences and more
Consumers Need More Than What Venture Capital Firms Currently Offer
If the types of startups that tend to receive funding from Silicon Valley venture capital firms are any indication, venture capital firms are hewing to the former aforementioned writer's adage. The boardrooms of Sand Hill Road are populated with former software engineers. venture capital firms tend to turn out plenty of professed software "solutions." While the market certainly can stand to benefit from some such products, at the same time, the consumers of the US need more than another project management SaaS.
Carlson Capital's Double Black Diamond Strategy Gains 5.3% On Jewelry Play
Carlson Capital's Double Black Diamond fund added 3.09% net of fees in the second quarter of 2021. Following this performance, the fund delivered a profit of 5.3% net of fees for the first half. Q2 2021 hedge fund letters, conferences and more According to a copy of the fund's half-year update, which ValueWalk has been Read More
While not necessarily bearing that tag of ESG or SRI, startup funding, if done with a qualitative, holistic view, can be a form of impact investing; with the impact in question being that Silicon Valley holy grail of a buzzword: disruption.
Yet, for true disruption and positive impact to happen in entrepreneurship, perhaps we need to disrupt how that funding happens.
Disrupting The Disruptors
If there were any silver linings to have come out of the COVID–19 pandemic, it's been the extra time for introspection and examination of our ways of working. Part of this is taking a deeper dive at our supply chains: Why is there such a shortage of testing kits in the US? What is behind our approval process for pharmaceuticals? And, as Elizabeth MacBride, a longtime business and financial journalist and founder of startup publication Times of Entrepreneurship, points out for MIT Technology Review, why hasn't the venture capital community funded these pharmaceuticals or PPE?
Good ideas do get funded; yes. But not unlike a publication that values easy clicks over slow-boil, long-form journalism, venture capital often rewards the types of companies that can scale quickly, preferably to IPO size, meaning fast returns for the venture capital firms that fund them and the institutional investors upstream that are investing in these companies. Often, the companies that meet these requirements are software companies. And, as MacBride's sources in the article point out, on some level, this venture capital funding goes to the same type of founder. Quoting John Doerr of marquee Silicon Valley VC firm Kleiner Perkins in 2008: many of the top-funded founders "all seem to be white, male nerds who've dropped out of Harvard or Stanford and they absolutely have no social life."
Just more than 2 percent of VC money in the US went to female founders in 2017 and 2018, she writes. This study, quoted in Crunchbase in 2019, shows women-founded startups getting 9 percent of investments; black VC-funded founders only accounted for 1 percent of investments. Said Brittany Davis, a black woman who is head of the deal flow team at diversity-centered VC firm Backstage Capital in Crunchbase in 2019, "Even when funds do encounter more diverse founders, they often don't see the opportunity because either the founder or their business doesn't fit into their box of what they predict will be successful."
Underpinning The Recovery
Diversity in founders makes sense: Rather than some minuscule subset of the US workforce dictating what is relevant enough to society to warrant a $10 million tranche of Series A, many diverse founders' ideas often come battle-tested in the field, showing their resilience and demand in their target market.
One company in the portfolio of LOUD Capital, an early-stage VC headquartered in Columbus, is minority woman-founded SHARE, an on-demand microtransit service that since its launch in 2016, has grown from a local operation in Ohio's capital city to a service spanning 75 cities across the US. Founded to provide commuting accessibility for thousands of people, many of whom live in smaller communities where public transit coverage may be spotty to non-existent, the startup has expanded its service offerings amid the pandemic to provide delivery services and fulfillment, a lifeline for smaller cities. LOUD has also made recent headlines for the launch of Pride Fund 1, a venture capital fund dedicated expressly for LGBTQ+ entrepreneurs and founders creating funds specifically geared towards the LGBTQ+ community, including potentially a couple of fashion brands, as mentioned in Vogue Business.
Under a traditional VC investment rubric, these projects might not pass muster. But in terms of societal relevance, funding has made a positive impact: on a diverse founder, for people who need mobility; and for uninterrupted flow of goods and services. The journalistic thesis statement is there; as is the investment one.
Think of it this way: when you read an article that grabs your attention and makes you think, do you recall the statistics underpinning the argument, or are you more likely to remember how someone was directly impacted by those numbers?
For example, you might understand that COVID is wreaking an unprecedented economic toll on small business owners and that it's imperative for communities to support small businesses. But a story on a specific entrepreneur in small-town Virginia and what she's done to save her small business will imprint this issue in your memory for much longer than a graph or chart ever could. And the impact any such funding will make on this company will have more immediate positive repercussions in this community than another tech startup with a purposely misspelled name.
For this reason, it is imperative that if VC actually wants to live up to its often espoused ideals of funding for change, the sector needs to bring on more people that bring the local and industry knowledge and nuance to be sure the startups that stand a chance to serve societal needs get a chance to present, never mind funded, get the due diligence and attention they deserve. Bring in VCs from the South Side of Chicago. Recruit a woman from rural Appalachia and train her in the economic and financial chops needed to assess a new company's bona fides. Disrupting the status quo is what venture capital purports to be all about. Now let's see if — quite literally — they can put their money where their mouth is.