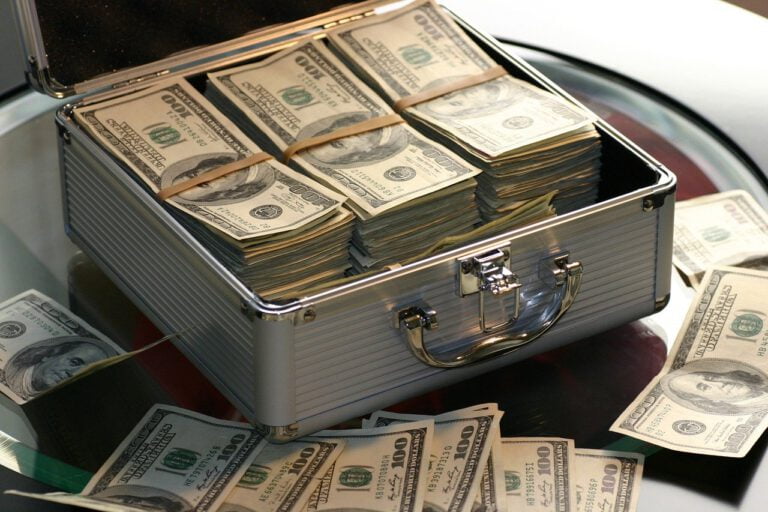 Many Americans are wondering whether there will be a second stimulus check and whether it will be $1,200 again. There's no guarantee yet, but it's sounding more and more like there will be another check, although it's unclear just how much the check might end up being.
Q2 2020 hedge fund letters, conferences and more
Will there be a second $1,200 stimulus check?
According to Jeff Stein of The Washington Post, one factor will play a key roll in whether there is a second $1,200 stimulus check for the general public. He told The Hill that it will depend on who leads the discussions on the phase four stimulus package.
This mining and metals fund is having a strong year so far
The Delbrook Resources Opportunities Master Fund was up 9.2% for May, bringing its year-to-date return to 33%. Q1 2021 hedge fund letters, conferences and more Dellbrook is an equity long/ short fund that focuses exclusively on the metals and mining sector. It invests mainly in public companies focused on precious, base, energy and industrial metals Read More
He said if Treasury Secretary Steven Mnuchin leads the negotiations, Americans can probably expect a second coronavirus stimulus check. However, he noted that not everyone in the Trump administration supports a second round of stimulus checks.
He told Hill.TV's "Rising" that there are "three main factions within the White House." Trade adviser Peter Navarro leads the faction he termed the "China Hawks." Mnuchin leads the faction that's aligned with Wall Street, and White House Chief of Staff Mark Meadows leads the group of conservative Republicans.
He said currently in the White House, there's a debate between the segment that's aligned with Wall Street and the conservative Republicans. He also said that he's been told that Mnuchin favors sending another round of coronavirus stimulus checks.
However, the conservative Republicans lead by Meadows and Office of Management and Budget Acting Director Russell Vought do not. They're more focused on the large amount of money that has already been spent and concerned about the rising federal deficit.
Mnuchin to lead negotiations
Meadows told reporters today that he won't be the one leading the negotiations on the next round of stimulus measures. He said Treasury Secretary Steven Mnuchin will lead the talks. Based on what Stein said about Mnuchin supporting a second round of stimulus checks, that's good news for those hoping for more payments.
He also said again that President Trump supports a second round of coronavirus stimulus checks. He told reporters that the president has been clear that he supports a second stimulus check, but they want to make sure they're "addressing things in a real, systemic way." Measures could include a payroll tax deduction and incentives to bring manufacturing jobs back to the U.S.
He added that Trump also supports a payroll tax cut, but that isn't a deal breaker if Congress doesn't include it.
So far there have been no comments on how much the second stimulus check might be, so $1,200 seems like a safe bet. However, Trump also said he thinks the next round of checks should be more than what Democrats have advocated. That could mean the second coronavirus stimulus check ends up being more than $1,200, although they will have to convince conservative Republicans, which will be difficult because of their concerns about deficit spending.