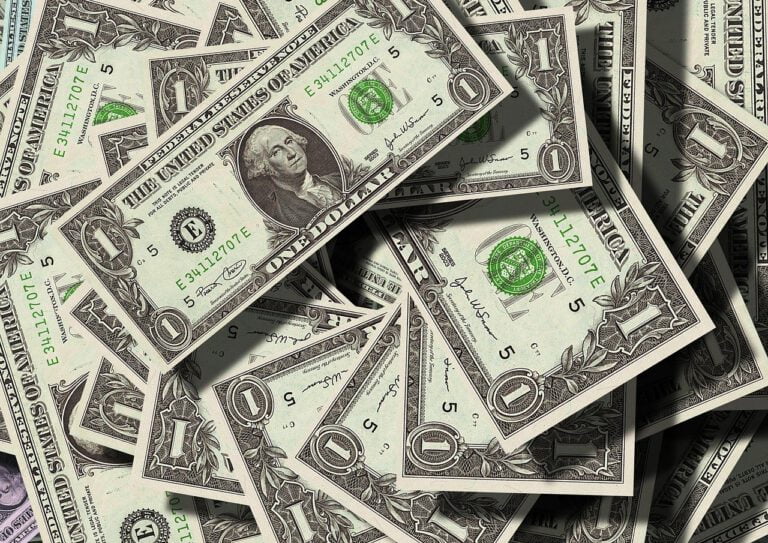 With coronavirus cases spiking in some states, there is an urgent need to come up with the next coronavirus stimulus checks. However, there is still no official news on the next stimulus bill. What we do know is that the Trump Administration may prefer a $1 trillion spending cap. If this $1 trillion spending cap is true, millions of Americans may fail to qualify for the next coronavirus stimulus checks.
Q2 2020 hedge fund letters, conferences and more
Is $1 trillion stimulus bill possible?
Over the past few weeks, there are reports that the next stimulus bill would be more limited and targeted. It is being said that with the second stimulus checks, the White House aims to help those most in need.
Robinhood 2021 Conference: Cathie Wood discusses her investment process with Lee Ainslie [Exclusive]
ARK Invest is known for targeting high-growth technology companies, with one of its most recent additions being DraftKings. In an interview with Maverick's Lee Ainslie at the Robinhood Investors Conference this week, Cathie Wood of ARK Invest discussed the firm's process and updated its views on some positions, including Tesla. Q1 2021 hedge fund letters, Read More
So, it is largely believed that the next round of stimulus would be very different from the first, and could even be worth $1 trillion. A couple of weeks back, a top aide to Vice President Mike Pence even suggested that the White House prefers the second stimulus round of around $1 trillion.
"There's obviously been a lot of stimulus put in the system over the last couple bills and so the price tag for us would be that," Marc Short, Pence's chief of staff, told Bloomberg Radio.
Also, Senate Majority Leader Mitch McConnell, a couple of months back, stressed to President Trump that the second stimulus package shouldn't be more than $1 trillion, said a report from Axios, citing sources familiar with the matter.
Moreover, there have also been several reports, including from Bloomberg's Saleha Mohsin over the possibility of a $1 trillion package. This all seems to suggest that a coronavirus stimulus bill worth around $1 trillion is very possible.
What happens to coronavirus stimulus checks?
It would be interesting to see what happens to coronavirus stimulus checks if the next package is around $1 trillion. Jason Furman, the former chair of President Barack Obama's Council of Economic Advisers, believes Congress may still go with stimulus checks, but the income cut-off would be significantly lower than the first round.
"If there is an arbitrary $1 trillion ceiling then likely there would still be room for an additional round of stimulus checks, but the income cut-offs would have to be lower than the last round," Furman told Newsweek.
The CARES Act, which was passed in mid-March, offered payments of up to $1,200 per person to those earning up to $75,000 and $2,400 to joint-filers with an income of $150,000. Of the $2.2 trillion package about $290 billion went to stimulus checks.
Furman notes that if the cost of the next stimulus bill is reduced significantly, then it could reduce the income cut-off to about half of what it was in the first round (CARES Act). One scenario, as per Furman, could be reducing income cut-off for joint-filers to $100,000.
In such a case, millions may become ineligible for the next stimulus checks. As per IRS filings, over 15 million joint filers had income between $100,000 to $200,000 in 2017.