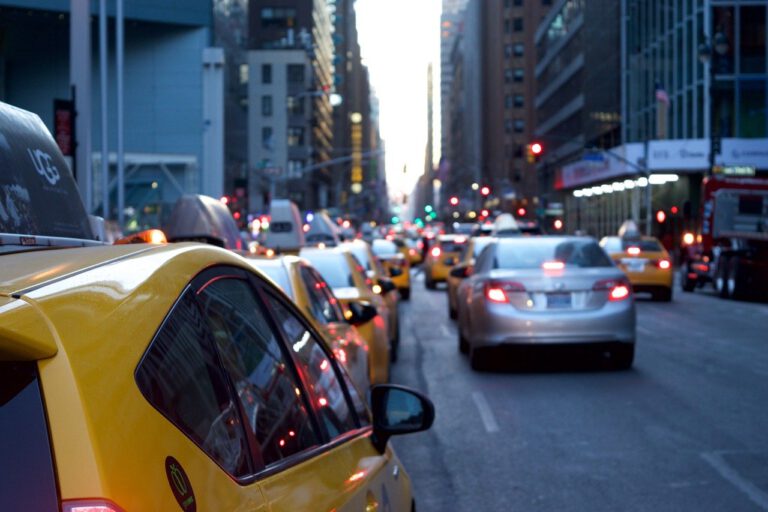 When we talk about fleet management, we often talk about vehicle trackers – the little devices that sit in our fleet vehicles, and collect data on everything from GPS location to driving behavior.
[activistinveting]
Q2 2020 hedge fund letters, conferences and more
Marathon Partners: There Is A "Compelling Opportunity" In US Cannabis
Marathon Partners Equity Management, the equity long/short hedge fund founded in 1997, added 8.03% in the second quarter of 2021. Q2 2021 hedge fund letters, conferences and more According to a copy of the hedge fund's second-quarter investor update, which ValueWalk has been able to review, the firm returned 3.24% net in April, 0.12% in Read More
But, instead of the hardware, what we should be talking about is the software that powers your fleet management system. If the vehicle trackers are the brawn, then the fleet management software is the brains. It's the portal through which you can view, analyze, and organize the data your trackers are collecting.
But with so many fleet management software suppliers out there, you're probably wondering which system is best. Unfortunately, we can't tell you that – and that's because different solutions come with different features, different benefits, and – of course – different price tags. Whether a system works well for your business comes down to how well it delivers for your priorities. The software that best suits your neighbour, therefore, may not be the right software for you.
We may not be able to give you a definitive winner, but what we can do is list our favorite fleet management software solutions, explain what they're good (and not so good) at, and let you take it from there. So, without further ado, here are our top four fleet management software systems…
Samsara
Samsara may have started just five years ago, but its sleek, user-friendly software has swiftly climbed the ranks of fleet management excellence.
Our favorite thing about Samsara's software is its route optimization capability. This innovative function uses your fleet's average stop duration, travel times, and live traffic conditions to produce a customized itinerary which, if followed, ensures your drivers complete all of their jobs over the shortest possible distance, and in the quickest possible time.
We're also impressed by Samsara's vehicle tracking, which delivers fresh location data every 30 to 60 seconds – which is basically as close to real-time as you can get in this industry. If that wasn't enough, Samsara also comes with insightful fuel usage reporting to help you cut your fuel costs and carbon emissions.
If Samsara sounds like your ideal software solution, you should be aware that you might need a bit of coding knowledge to set up its alerting functionalities. Samsara does provide code snippets, but you'll still need to manually configure them – something to bear in mind if you're not exactly tech-minded.
Verizon Connect
If you've done some research into fleet management before now, chances are you've come across Verizon Connect already. It's a giant in the space, and for good reason – Verizon Connect is an advanced system that can pretty much do everything.
In particular, this software enables you to monitor your fleet in extreme detail, with bespoke dashboards that you can customize to show the reporting you need to see, as well as a color-coded tracking dashboard that shows what each of your vehicles is up to at a glance.
Speaking of real-time monitoring, Verizon Connect also has one of the best alerting systems on the market. Again, it's customizable, enabling you to set up instant alerts for everything from diagnostics updates to driving behavior breaches.
Yes, Verizon Connect is very sophisticated – which makes it a great option for larger fleets with decent data handling capabilities. Smaller businesses, on the other hand, may find all the data on offer unnecessary; even a tad overwhelming. Businesses on a budget should also be wary that, owing to how advanced it is, Verizon Connect sits at the more expensive end of the spectrum.
GPS Trackit
For a beginner to fleet management, contract lengths can be a real concern. After all, you don't want to be tied into something for three years if, after a couple of months, you've decided it isn't working for you.
This is one of the things we love about GPS Trackit – it's a contract-free solution. You rent the software on a month-by-month basis, meaning you only use it for as long as you want or need it. Add to that GPS Trackit's 30-day money back guarantee, plus the unlimited live training the company offers to help you learn how to use the software, and you've got to a supplier that clearly puts its customers first.
Another thing that stands out about GPS Trackit is its theft prevention measures, which include starter disable, remote main power disconnect, theft detection, and PTO alerts. These are certainly a welcome addition if you want an extra layer of vehicle security – and the peace of mind that comes with it.
If you plump for GPS Trackit, though, you should know that it does charge extra for a few features – including driver dispatching capabilities, and driver ID kits – that lots of other systems include as standard. If these features are high on your list of priorities, you'll need to make sure you're happy to pay an additional fee for them.
GPS Insight
If you're looking for something cheap and simple, GPS Insight is definitely a software system to consider. With prices starting at $13.95 per month (at the time of this writing), it offers the cheapest basic package that we've seen anywhere on the US market. Impressive!
Plus, with its clear, customer-friendly interface, GPS Insight's software is incredibly easy to learn and use. That, coupled with the system's lightweight price tag, make it an excellent choice for businesses that are new to fleet management, and fleet managers who don't want to get bogged down in complicated reporting that they don't need.
There is, of course, a catch here. While GPS Insight provides the core essentials for fleet management, it does lack the more sophisticated reporting capabilities that other fleet management software systems boast. Considering how affordable and simple this software is, that's only to be expected – but you'll need to make sure you can still get the results you're hoping for with the features that are on offer.
Final thoughts
Before choosing which fleet management software is right for your business, you'll need to clarify your priorities. Are you looking to cut back on fuel costs? Do you want to run a more efficient fleet? Do you need first rate vehicle tracking so you can provide accurate ETAs to customers? Does the software have to be easy to use? Maybe you want to reinforce your fleet with an extra layer of security. Or perhaps you want all of the above, and more!
The fleet management software that's best for you will be the one that meets your needs without busting your budget. But if you start by investigating those we've listed here, you won't go far wrong. Good luck!