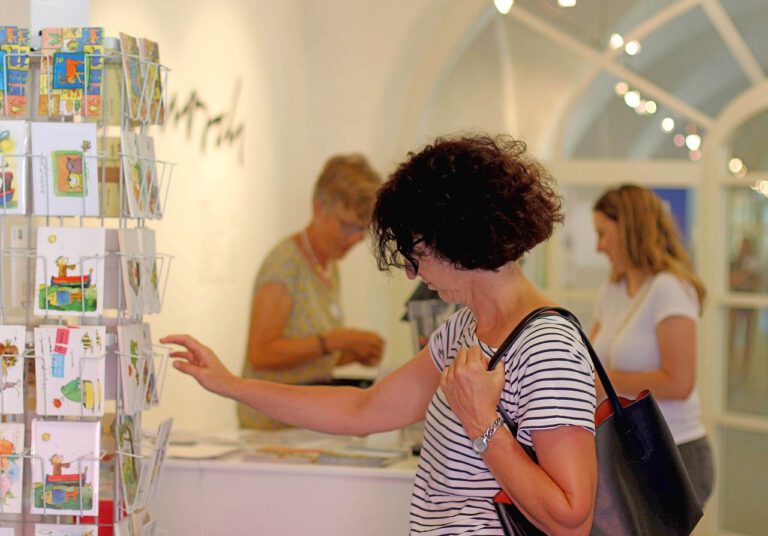 A business fair is meant to showcase your products and services. It's an event where you can connect with prospective business partners and customers. If you're looking to increase your conversion rate, then it is necessary.
Q2 2020 hedge fund letters, conferences and more
Not every business show is right for your brand. If you do your homework and know that a particular event will boost your conversion rate, you would want to make it count.
Robinhood 2021 Conference: Cathie Wood discusses her investment process with Lee Ainslie [Exclusive]
ARK Invest is known for targeting high-growth technology companies, with one of its most recent additions being DraftKings. In an interview with Maverick's Lee Ainslie at the Robinhood Investors Conference this week, Cathie Wood of ARK Invest discussed the firm's process and updated its views on some positions, including Tesla. Q1 2021 hedge fund letters, Read More
A business fair will only boost your patronage and sales if you can direct traffic your way. Here are a few tricks to get visitors to your stand in a business fair.
How Can You Attract More Visitors to Your Stand?
At a business fair, there are several brands on display. Visitors have several options to choose from. There are several strategies to control traffic your way.
With the right look, you can attract visitors to your stand. Have the right people on your team and obviously choose stand builders. You all should look smart and professional, have a bright expression, and a welcoming smile. Generally, you are there for a purpose; look the part. It would help if you had a 'spotter,' someone who approaches people and direct them to your stand. You can have someone put up a show to attract people.
Make Your Stand Attractive
You can build a stand within your budget, small or big. What matters most is the look. Chose bright and attractive colors, get creative with your stand, and use signage and posters.
Use screens and sounds that will appeal to your visitors. Use the right amount of lighting to increase your visibility and appeal. Keep your stand professional and focused. It should reflect your business. Avoid cluttering your stand. If it's not necessary, it shouldn't show. Keep it small, as much as possible. Your stand can speak for your business. Does it appear mature and responsible?
Get your stand from professional suppliers. Communicate your objective to the stand builders and have them create it to your specifics.
Make Your Brand Recognizable
Make your logo or brand conspicuous. If you have a product that people are familiar with, display it at the front. Make your business name visible and well-crafted in your stand. Your texts should not be too much. Your business name, theme, and slogan is fine. Cluttered texts would be difficult to read.
Have giveaways for your visitors. The gifts should be relevant to your business. It shouldn't be something that will litter the ground when the event is over.
Attach a card or flyer to the gift. Something with the details of your business and can aid general inquires.
Speak with the Organizers
Please speak with the event organizers and let them know what is best for your business. Your location at the fair is vital. Your position will determine if people can locate you or not. Avoid hidden areas. Be insight.
Advertise your business and let people know you will be at the fair. Tell your customers before the date. If it is within your reach, advertise it on TV.
Attracting visitors to your stand is possible with the right strategies.