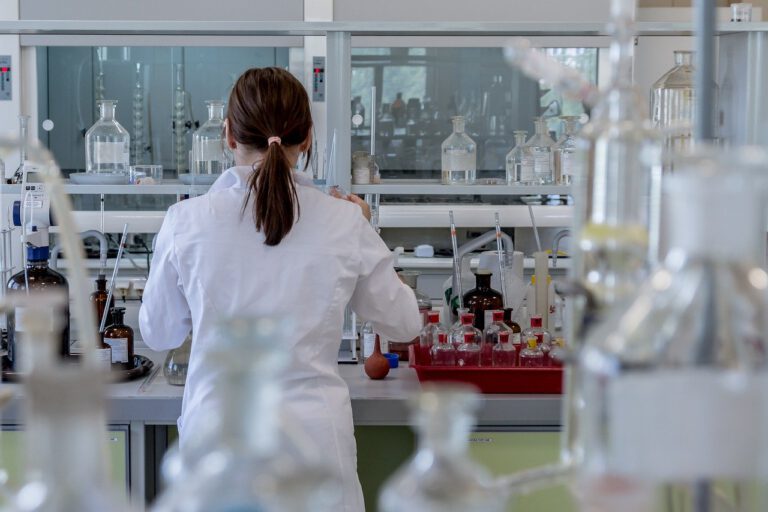 The importance of medical testing facilities, specifically laboratories has increased drastically in the age of COVID-19. Every day, thousands of people swarm towards high-quality labs to get them tested. It wouldn't be verbose to mention that the importance of laboratories will keep on increasing at a rampant pace.
Q1 2020 hedge fund letters, conferences and more
This is because globally, a novel health revolution is premised on research in fields that span from microbiology, genetics to healthcare practices. All of this research is carried out in highly exclusive lab facilities, making the laboratory business very lucrative for venture capitalists. Recent financial statistics predict that the clinical and research-based laboratory business is likely to transform into a multi-billion dollar staggering fortune, owing to an increased interest shown by high-authority investors.
How Warren Buffett Went From Hating To Loving Banks
Since the financial crisis, Warren Buffett's Berkshire Hathaway has had significant exposure to financial stocks in its portfolio. Q1 2021 hedge fund letters, conferences and more At the end of March this year, Bank of America accounted for nearly 15% of the conglomerate's vast equity portfolio. Until very recently, Wells Fargo was also a prominent Read More
If you are looking to gain from this heightened financial interest, and secure a sustained investment for your laboratory, you need to pay heed to the following things. These will make sure that you tread the path of establishing a world-class healthcare and research-oriented testing facility.
Optimize Your Specimen Processing
The most important aspect of lab-workflow is specimen processing. If specimen processing is not optimized, then chances are that your lab loses out on client confidence, because of the possibility of inaccurate results. The first step in improving specimen processing is curating highly specialized laboratory equipment.
Whether it is a state-of-the-art sterilizing incubator, culture flasks, or highly accurate graduated capillary tubes, dependable specimen processing requires the best inventory. Clinical and research-based laboratories also have to suffer from inflated turnaround times, when they do not have optimized equipment.
Construct the Right Team
As for every technical business, getting experts on board helps with transforming the workplace into a super-productive environment, Here is where human resource plays its part. Trained workers are an asset for any laboratory, as they are not only experts in managing and preserving expensive equipment, but also have a great work ethic to deliver on tough testing deadlines.
Labs require people that have relevant theoretical knowledge in the fields of healthcare, microbiology, and genetics, apart from on-hands equipment training. Establishing this practice saves both training costs, and also builds a solid portfolio, that is highly appealing to prospective investors.
Establish A Digital Outlook
In the age of COVID-19, only those businesses could survive the economic shakedown, which had a thriving digital-solution providing service. Your lab should not be different. Consumers in today's world crave convenience, and lab operations should provide them a powerful dose.
Establishing a digital outlook helps you to have a far greater reach. Consumers can order testing services from the comfort of your couch, while you can expand operations to areas, that were otherwise off-limits. Having a well-maintained domain also helps with digital marketing campaigns that can always gain the attention of the most resourceful investors.
Don't Compromise On Standards
Labs are known for their sanitary and clean environment. Make sure that you have rigorous cleaning SOPs deployed in the workspace, managed by responsible staff. This not only increases client confidence but also gives you the opportunity to market your health and safety protocols, for greater investor reach.