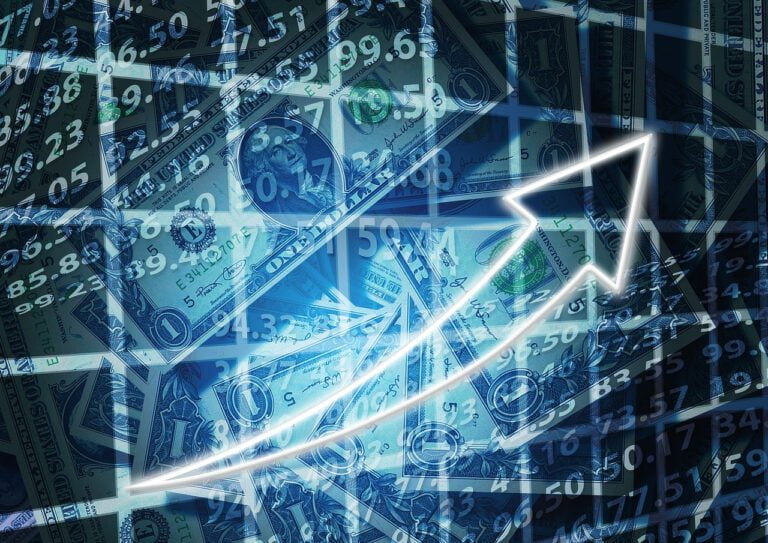 Big companies keep getting bigger, so do their profits. Giants like Apple, Berkshire Hathaway, and Microsoft are sitting on hundreds of billions in cash while thousands of small and medium-sized businesses are struggling to survive. The COVID-19 pandemic is going to hurt corporate profits across the board this year. But we can look back at 2019 to know which companies generated the most profits. These are the ten most profitable companies in America.
The world's most profitable companies generate humongous amounts of profit year after year. The ranking is based on data from Fortune magazine's annual Fortune 500 list. The profit figures for these companies are for the year ended December 2019.
Ranked: Most profitable companies in America
10- Verizon Communications, $19.26 billion
Verizon generated a staggering $19.26 billion profit last year on revenues of $131.86 billion. The telecom giant spent nearly a billion dollars on advertising in 2019. Its business is unlikely to suffer much this year from to the COVID-19 lockdown. Verizon is currently investing in its 5G network infrastructure. Despite being one of the most profitable companies, Verizon has a debt burden of $101 billion.
Qualivian Investment Partners July 2022 Performance Update
Qualivian Investment Partners performance update for the month ended July 31, 2022. Q2 2022 hedge fund letters, conferences and more Dear Friends of the Fund, Please find our July 2022 performance report below for your review. Qualivian reached its four year track record in December 2021.  We are actively weighing investment proposals. Starting in November Read More
9- Citigroup, $19.4 billion
The New York-based banking and financial services giant raked in $19.4 billion in profits last year, up 7.5% from 2018. Citigroup is one of the "too big to fail" banks in the US. The company has more than 200 million customers in over a hundred countries. It ranks 31st on the Fortune 500 list of the largest corporations in America.
8- Wells Fargo, $19.54 billion
Wells Fargo is one of the "Big Four" American banks. It generated $19.54 billion in profits and $103.91 billion in revenue last year. Wells Fargo is one of Warren Buffett's largest stock holdings. In the last few years, the banking giant has found itself in a number of scandals including the illegal manipulation of customers' bank accounts by its employees, and the creation of more than 2 million fake bank accounts.
7- Intel, $21.04 billion
Intel is the 7th most profitable company in the US. The California-based chipmaker is investing heavily in the areas of Internet of Things, AI, and machine learning. Intel holds more than 24,000 active patents, among the highest in the world. However, the company is facing stiff competition from AMD, Nvidia, and others.
6- Bank of America, $27.43 billion
Since the 2008 financial crisis, Bank of America has paid a record $76.1 billion in settlements and fines for various financial crimes. According to Fortune, Bank of America posted $27.43 billion profit and $113.58 billion in revenue last year. Bank of America also happens to be among Warren Buffett's largest holdings.
5- Alphabet, $34.34 billion
Google's parent company Alphabet generated profits of $34.34 billion in 2019, up 11.7% from the previous year. It is also among the world's most valuable companies. The search engine giant has been accused of indulging in anti-competitive behavior. The US regulators are reportedly bringing antitrust lawsuits against Google this year.
4- JPMorgan Chase, $36.43 billion
JPMorgan is the most profitable bank in America. It's also one of the largest banks in the world with over $2.7 trillion in assets. It was formed in 2000 after JPMorgan's merger with Chase Manhattan. The company provides investment banking, asset management, credit cards, and other financial services.
3- Microsoft, $39.24 billion
Microsoft generated $125.84 billion in revenue and $39.24 billion in profits last year. Bill Gates regrets having lost the smartphone battle to Android. But Microsoft is as relevant as ever in the age of smartphones. Its Office suite, Surface laptops, Xbox consoles, cloud services, and other innovative products have made it a favorite of consumers as well as investors.
2- Apple, $55.25 billion
Apple is the second most profitable company in the United States. Over the last decade, the Cupertino company has built a strong ecosystem of products and services. Its brand value has remained intact, which helps it command a premium pricing in the fiercely competitive smartphone market. On one hand, Apple is innovating with iPhones, iPads, AirPods, and Macs. On the other, it is diversifying into services with the launch of Apple Arcade, Apple TV+ and others.
1- Berkshire Hathaway, $81.41 billion
According to Fortune, Berkshire is the most profitable company in America. Its 2019 profits stood at $81.41 billion on $254.86 billion revenue. Berkshire Hathaway is a holding company that owns a number of brands including Dairy Queen, GEICO, Duracell, and others. It also owns large stakes in Apple, Coca-Cola, American Express, Wells Fargo, and other giants. Berkshire's book value has grown at an annualized rate of 19% since 1965.
Updated on