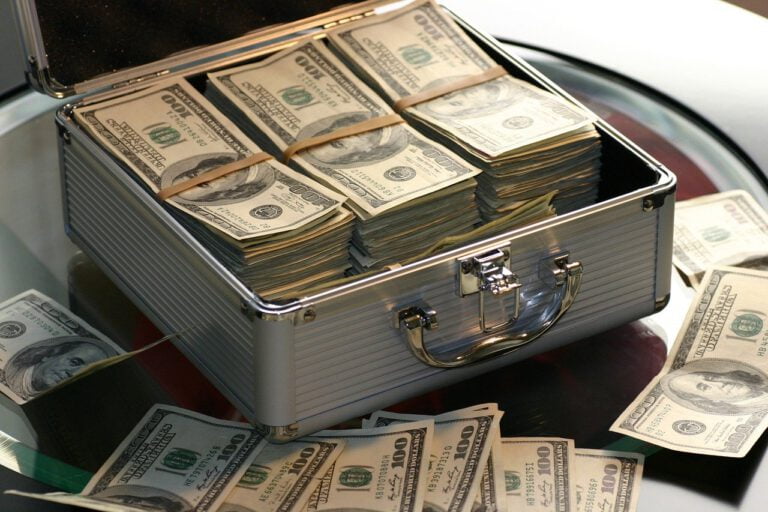 Many people have been looking for an update on IRS stimulus check number 2 every day for weeks. Lawmakers still haven't come to an agreement on any more relief measures, including a second round of checks. There is a bit of an update on IRS stimulus check number 2, however.
Q1 2020 hedge fund letters, conferences and more
IRS stimulus check 2 update: last chance
Senate Majority Leader Mitch McConnell says the next coronavirus stimulus package will be the last one. In other words, the update is that if IRS stimulus check number 2 doesn't make it into the bill, there won't be a second round of checks at all.
Robinhood 2021 Conference: Cathie Wood discusses her investment process with Lee Ainslie [Exclusive]
ARK Invest is known for targeting high-growth technology companies, with one of its most recent additions being DraftKings. In an interview with Maverick's Lee Ainslie at the Robinhood Investors Conference this week, Cathie Wood of ARK Invest discussed the firm's process and updated its views on some positions, including Tesla. Q1 2021 hedge fund letters, Read More
We also have an update on the timing of a possible IRS stimulus check number 2. McConnell said Congress will pass the last stimulus package in about a month, which means we may not find out if there will be a second round of checks before the next congressional holiday, which starts on July 3.
He said people should expect the decision on whether or not to push forward another stimulus package in about a month. He also said it will be "narrowly crafted, designed to help us where we are a month from now, not where we were three months ago," according to CNBC.
That comment suggests there won't be a second round of checks for the general public. A month from now, more businesses should be back open, and more people should be back to work. If the Senate does no work on another stimulus package until then, it could also mean that if there is a second round of checks, they won't arrive until later this year.
Citing a summer calendar from House Majority Leader Steny Hoyer's office, CNBC reports that the House isn't scheduled to vote on anything again until June 30. However, he has said that they could return before that if the Senate passes a new stimulus package to deal with the coronavirus pandemic.
Everything still up in the air
Democrats are pushing the Republican-led Senate to take more immediate action instead of waiting to make any decisions for another month. The divide among lawmakers appears to be too wide for anything to be done quickly.
McConnell set forth some conditions for the phase four coronavirus stimulus package. He said it will be "written in the senate" and "supported by the Trump administration, with input from Democrats." This statement suggests that the Senate will start from scratch in writing a bill instead of taking up the HEROES Act, which was passed by the House of Representatives.
He also said any phase four package must include liability protection for businesses and doctors to protect them from lawsuits as states reopen their economies. Democrats are opposed to widespread liability protections.
He also said they will "help those who are still unemployed," but a wide gap remains between what the Democrats and the GOP want on this issue. Democrats want to extend the extra $600 in unemployment benefits, but Republicans have criticized the measure because many people received more money staying home from work than they did while working.