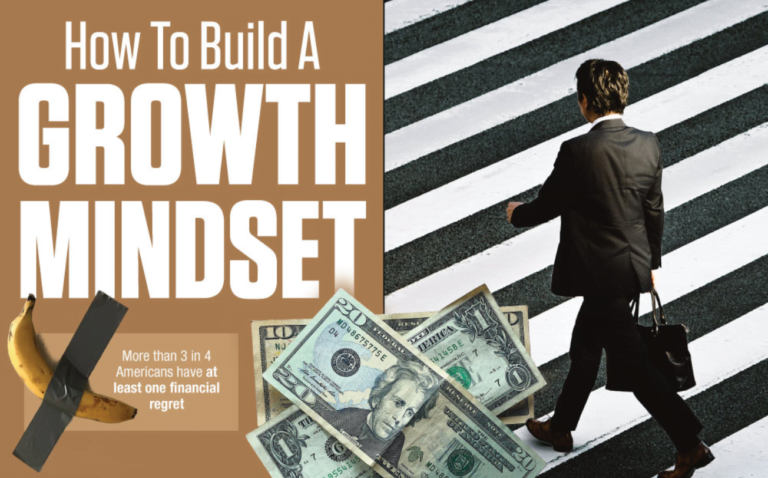 What does it mean to have a growth mindset when it comes to money? This isn't going to be about how you should just believe in your money and it will grow all on its own. Quite to the contrary – that's already how most people do it and it's just not working. People aren't given the financial tools they need to understand basic financial literacy concepts and it has wrecked personal finance for decades. More than three in four Americans have at least one financial regret, but few people ever take the action necessary to prevent future ones. This is where the growth mindset comes into play – by realizing what you don't know you can begin to learn how to do better.
Q1 2020 hedge fund letters, conferences and more
Growth Mindset: Understanding The Personal Finance Concepts
Currently, fewer than one in three Americans understand at least three basic financial concepts before they reach the age of 40:
Peter Lynch: How Investors Can Find Their Edge
Peter Lynch was one of the best growth investors of all time. As the Magellan Fund manager at Fidelity Investments between 1977 and 1990, he averaged a 29.2% annual return. Q1 2021 hedge fund letters, conferences and more The fund manager's investment strategy was straightforward. He wanted to find growth companies and sit on them Read More
46% of credit card holders don't pay in full every month
42% of student borrowers have made late payments
33% of Americans are living paycheck-to-paycheck
Even three in ten low income earners are able to save at least a little bit each month, so the majority of people have no excuse. You can either be one of two ways - fixed mindset or growth mindset. If you have a fixed mindset, you believe that you already know what needs to be known and there is no room for improvement. If you have a growth mindset, you realize that you weren't taught everything and there is plenty of room to expand upon your knowledge.
When you have a growth mindset, you always want to learn new things. You embrace challenges and setbacks as opportunities to learn. You seek out and learn from constructive criticism. Most importantly, you celebrate the success of others and let it inspire you to reach your own goals.
People are going to make financial mistakes. Whether you learn and grow from them is another matter. You can learn new things and you can benefit from the knowledge of others. Seek out people who are doing a better job than you and learn from them. When you or someone you know makes a mistake, learn from it.
Even just talking about finances can help you overcome the stigma. Start by working on your debt and then go from there, paying down the smallest debt first and then snowballing. Learn more about applying a growth mindset to your money from the infographic below.