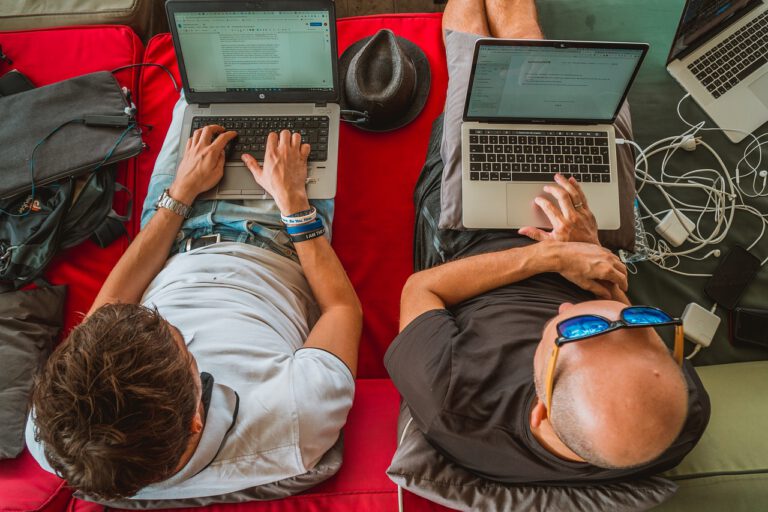 Global events in 2020 have had a more profound effect on the remote work industry than anything that has gone before. Indeed, it's hard to imagine a confluence of factors that could have provoked such a sea change in our everyday behavior.

Q1 2020 hedge fund letters, conferences and more
Where work is concerned, employers throughout the world have been forced to furlough staff or embrace a distributed model wherein team members work from home. As time has passed, the traditional idea of the workplace has begun to seem rather anachronistic.
This Long/ Short Equity Firm Sees A Time-Arbitrage Opportunity In This Pest Control Merger
Yost Partners was up 0.8% for the first quarter, while the Yost Focused Long Funds lost 5% net. The firm's benchmark, the MSCI World Index, declined by 5.2%. The funds' returns outperformed their benchmark due to their tilt toward value, high exposures to energy and financials and a bias toward quality. In his first-quarter letter Read More
Coming to Terms with the New Normal
Many people are currently experiencing remote work for the first time in their lives. Liberated from the daily commute or the need to wear professional attire, they have doubtless required some time to adjust to this "new normal."
Instead of conversations in meeting rooms, video-conferencing apps like ClickMeeting, which recently had to expand its server stack's capacity due to a massive growth in users, have kept many distributed teams' communication channels open. While it's possible to use any number of communication tools like Slack, Zoom or Skype for remote team coordination, ClickMeeting has differentiated its offering by supporting sophisticated functionalities like automated reminders, calendar sync, waiting rooms with shared resources, threaded Q&A chat and shared recordings of meetings.
Rather than collaborating in person, enterprise software has allowed employees to work together on projects whose tasks appear in shared dashboards.
The boundaries dividing work life and home life have blurred, of course. While there have been clear benefits to this new arrangement – more time spent with children, for example – some have found the transition difficult, particularly those who were previously part of sociable office environments. The contrast between working alongside a team of friendly, like-minded colleagues and typing away at your laptop from the kitchen table can be stark.
Nonetheless, a recent report by research firm Valoir found that new home-working arrangements have only reduced work productivity by 1%, with over 40% of employees indicating that they would be open to working remotely full-time in the future. Perhaps this is a testament to the quality of technological tools currently at our disposal.
Tech Tools Make Remote Working Easier and Safer
Such tools are evolving at a rapid rate due to COVID-19, with developers pitching their products at employers desperate to ensure continuity. Examples of this trend include an employee time clock app that lets staff clock in and out for work via touch-free facial recognition using on-site tablets, computers or even a smartphone.
Already used by over 200,000 workplaces prior to the pandemic, the software has added a pre-shift health check to ensure team members are healthy enough to complete shifts; if they do not pass the check, they are unable to clock in. The combination of health questionnaire and touch-free login makes the software appealing to employers seeking to cultivate hygienic environments.
Of course, it can also be used by remote workers to clock on and off and pick up dropped shifts.
An assortment of tech startups are going one step further, building digital contact tracing apps and wearable tools to halt the spread of the virus. One such tool has been brought to market by German tech firm Kinexon. Claiming to be "the most accurate and effective physical distancing solution on the market," SafeZone is a wearable sensor that warns users when they fail to maintain the appropriate distance with colleagues. The plug-and-play solution also features optional software, with employers able to trace chains of infection and take strategic action.
Naturally, the high costs associated with such sophisticated tools could compel even employers who are skeptical of home-working to trial it longer term. Kinexon's sensor sells for between $140-200, which can quickly scale up if you employ hundreds or thousands of employees.
Tackling Mental Health via VR
Much more attention has been paid to mental health in recent years, with numerous initiatives launched to increase awareness and address issues such as anxiety. 70 million work days are said to be lost each year due to mental health problems in Britain alone, and there are fears that the problem could be exacerbated due to stay-at-home orders.
Tech startups have responded to these fears, and to the need for physical stimulus among home-workers, by developing VR headsets which enable "disconnected" employees to enter simulated environments and foster greater connections.
One example is TalkOut's new VR solution, which also lets businesses directly support team members' wellbeing via a specialist chat function. The mental health organization's immersive software enables staffers to enter virtual environments that replicate the office experience. Another tool is MeetinVR, wherein users can "shake hands" with virtual representations of colleagues, sit around a table, use whiteboards and sticky notes, and interact via visual cues like body language and hand gestures. Needless to say, VR doesn't replace the human connection – but it can be less impersonal than a videoconference.
Back in April, an Italian startup supplied Schiavonia COVID Hospital with similar headsets in a bid to elevate the psychological and emotional wellbeing of its staff. This particular solution used positive memories to transport stressed hospital workers to their happy place via virtual renderings from 3D imaging libraries like Google Street View. We are likely to see similar tools aimed at remote workers at risk of suffering from social isolation.
What's Next
S&P Global recently predicted that "changing workforce dynamics will have profound future implications on the workplace structure, health and safety benefits offered to employees, and technological innovation."
That much seems clear, with many companies reportedly considering supporting work-from-home structures more broadly when the crisis ends, both to make operational savings and recruit from a richer pool of talent. COVID-19 has ushered in a new normal, and the remote work industry will never be the same again.
Updated on