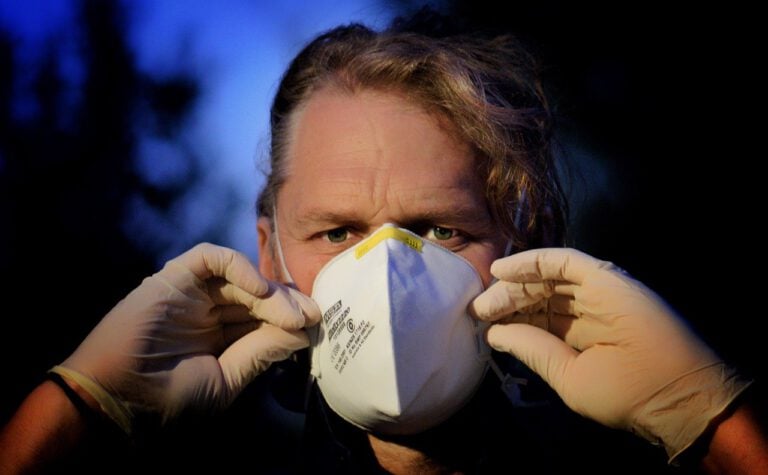 The Treasury Department has already sent out about 159 million stimulus payments worth more than $267 billion. However, there are still some who haven't received the payment even though they are eligible. If you are one of those, then you can still get the coronavirus stimulus payment if you register at the IRS (Internal Revenue Service) website.
Q1 2020 hedge fund letters, conferences and more
Some haven't received stimulus payment yet
Even though the IRS has sent out about 159 million stimulus payments, some who are not required to file a tax return and those who don't get certain federal benefits may not have received the stimulus payments. This is because the agency does not have information on file to assess their eligibility.
Robinhood 2021 Conference: Cathie Wood discusses her investment process with Lee Ainslie [Exclusive]
ARK Invest is known for targeting high-growth technology companies, with one of its most recent additions being DraftKings. In an interview with Maverick's Lee Ainslie at the Robinhood Investors Conference this week, Cathie Wood of ARK Invest discussed the firm's process and updated its views on some positions, including Tesla. Q1 2021 hedge fund letters, Read More
These include individuals who earn less than $12,200 annually (less than $24,400 for married couples). Such people are eligible if they have a valid Social Security number and if other taxpayers have not claimed them as a dependent.
"There are eligible Americans who still did not yet receive their payments, and need to take action," Treasury said in a statement on Wednesday.
Such users, or non-fliers, now have until Oct. 15 to register to get the coronavirus stimulus payment. Once you submit your information, the agency will determine whether or not you are eligible for a direct stimulus payment. To register, you can use the online portal, which the IRS launched in April to allow those who don't file income taxes to apply for stimulus payments.
"Even with these unprecedented steps, there remain people eligible for these payments who need to take action…. We urge everyone to share this information widely to help more people receive these payments," IRS Commissioner Chuck Rettig, said.
How to register for coronavirus stimulus payment
The portal is available in English and Spanish. It will ask users to enter general information, such as Social Security number, date of birth, mailing address, and dependent children (if any). Those who have filed a 2018 or 2019 federal income tax return, or are required to file tax returns but haven't, must not use the tool.
Further, the IRS encourages people to enter direct deposit information. This will allow the agency to quickly send the stimulus payments. Otherwise, it would have to send the payment via check. The eligible users who register through the non-filers portal by Oct. 15 would get the coronavirus stimulus payment by the end of the year, the agency says.
Further, the agency said it would start an "extensive outreach and education effort" over the next few months. The program will inform non-filers, including the homeless, those living in economically under-served communities, and in non-English language households, of their potential eligibility for the stimulus payments.
It is possible that some non-filers might have decided not to register because of the initial confusion over the eligibility requirements under the CARES Act. Initially, it was proposed that the tax payers need to be working or getting Social Security or pension income to be eligible for the stimulus payment. However, the final version of the CARES Act removed the requirement for earned income and filing of a tax return to qualify for a check.
Others who may not have got a payment
Of the 159 million Americans who received the stimulus payment, about 120 million received the payment via direct deposit, 35 million via paper checks, and 4 million via prepaid debit cards. The CARES Act promises to pay up to $1,200 per individual, $2,400 per married couple and $500 for children 17 and under.
So far, the IRS has distributed more than $267 billion of $300 billion authorized by the legislation. It means that the IRS is still to send out about $33 billion. Those who don't usually file tax returns and have not received the stimulus money are being requested to use the non-filer tool.
If you have filed tax returns for either 2018 or 2019, but have not yet received the payment, you should call the IRS at 800-919-9835 to know your payment status update. Otherwise, you can claim the stimulus payment when you file your 2020 tax return.
Apart from those who aren't required to file taxes, many others also may not have received the stimulus payment as of yet. These may include those for whom the IRS does not have the correct banking information and those to whom the Post Office couldn't deliver the check.
If the banking information the IRS has on you is incorrect, then the agency will mail you a paper check to the address it has on its records. Also, if a user has direct deposit information on file, then they can update their bank information at the "Get My Payment" site even if it is incorrect.
The IRS says once the bank returns the payment, it would update the "Get My Payment" site with the date when it plans to mail the check. As per the IRS, it could take up to 14 days to get the payment through the mail.