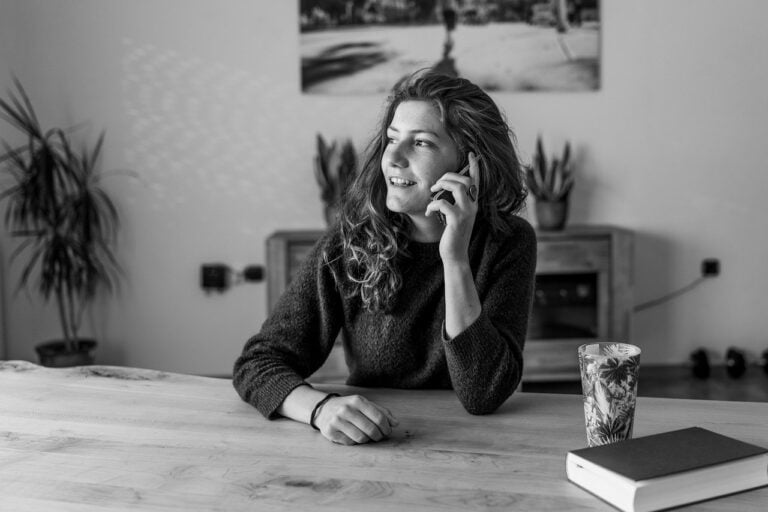 Customer service is a big part of keeping the business you have and building a wider customer base for any small company looking to grow. That means finding ways to improve both the quality of your goods and services and the customer experience while marketing those quality of life improvements to keep drawing people in, and that's exactly why you need to consider adding a professional phone service to your business line. The expense is relatively minor compared to the benefits, and today's answering services have plans for small call volume businesses that make it easy to get set up with exactly the right service level for your company. Then, as business grows, you just need to upgrade your service plan to keep pace. Let's walk through a few of the benefits of making this investment.
Q1 2020 hedge fund letters, conferences and more
1. Improve Your Customer's Service Experience
Companies that focus on the customer's experience make more money than their competitors who neglect this area of the business. A lot more. Reports show that when customer satisfaction scores increase by about 20% on average, business income for the company goes up between 10 and 15% on average. Companies that are smaller can potentially make even bigger gains than this at first, because good service is also a huge word of mouth marketing tool, so it can help you with your initial marketing push as you get an operation going. Having a dedicated answering service means being able to provide direct customer service with human contact even when your employees are busy or your offices are closed.
Ray Dalio At Robin Hood 2021: The Market Is Not In A Bubble
At this year's annual Robin Hood conference, which was held virtually, the founder of the world's largest hedge fund, Ray Dalio, talked about asset bubbles and how investors could detect as well as deal with bubbles in the marketplace. Q1 2021 hedge fund letters, conferences and more Dalio believes that by studying past market cycles Read More
2. Make More Money
Improving customer experiences to retain more business and bring in new customers will obviously increase your volume of business, but hiring an outside telephone reception service can increase your cost efficiency, leading to even more revenue because the company becomes more profitable with reduced expenses. The gains continue to pile up and gain synergy with other strategies like your marketing outreach and advertising as well, because your phone line can become a point of contact even after hours, so potential customers can reach someone who can answer questions and help with orders whenever they need to do so.
3. Improve Internal Communication and Messaging
Professional answering services are not only adept at handling lower-order customer service concerns so you don't have to do it, they are also experts at message-taking. Instead of wading through voicemails and hoping the customer's needs are presented clearly, a live answering professional can get into a discussion about those needs, assemble the relevant information, and pass the message on to the appropriate member of your staff with the details needed to resolve the issue promptly or to set that representative up for success when they open the conversation themselves. That means less hassle for employees who are trying to help customers and faster resolution for the customers themselves.
4. Improve Your Professional Image
Customers and competitors alike view your company's offerings and services as a way of assessing its level of success and seriousness. When you have people ready and willing to take concerns and questions as they arise, it shows your business is equipped to handle the needs of any customer at any time. That's not all, though. For those who correctly assess that you invested in professional answering, it also communicates a level of dedication and smooth professionalism that shows you're serious about what you do and ready to make sure it's done right. It shows you invest in the little things that help increase your performance across the board while making life easier for your customers.
5. Outsource Your Reception Duties
Phone service professionals are fully capable of taking over front-line reception duties for most companies remotely. That allows you to streamline your business, removing basic phone duties from all your employees and allowing the pros to send calls through to the right department when there are queries the service can't handle with their knowledge base and provided resources. This allows you to recruit more talent for key productive roles, so you have a higher work capacity. That means taking bigger orders, solving bigger customer problems, and overall just providing more of what your clients need by putting the resources into the people who do that work instead of having to dedicate precious personnel time to the basic reception tasks all companies deal with.
Professional Phone Service Is Inexpensive
Telephone systems have become far less expensive over the past few decades, and answering services take advantage of even more savings by investing in volume so they can handle the needs of dozens or even hundreds of clients from a single location. That allows them to price the service competitively and to share staff across answering duties for multiple clients, so you're always covered without paying for a full-time reception role much less someone on staff who could take after-hours calls. Flexible service plans let you choose between full-time reception outsourcing, after hours, or a number of other service levels, so it's easy to find just the right fit, too. Check out your options today.