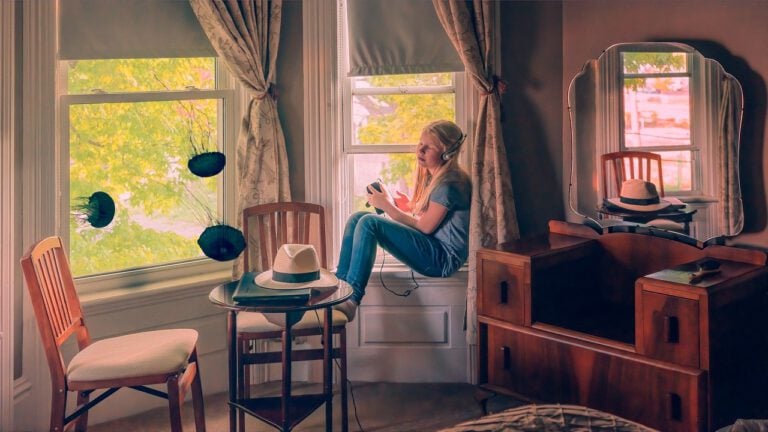 If you are here, you most likely have an idea for an app but have no clue how to make it a reality. To help you with that, we have collected the eight best mobile app builders that require little to no coding experience to make an app. These are the leading mobile app development and creation platforms that have already proved themselves in developing functional and modern mobile apps.
Q1 2020 hedge fund letters, conferences and more
Appy Pie
That is the fastest-growing app builder in the world. Small and medium-sized enterprises found the platform especially useful because of the great flexibility in payment – various tariff plans make it possible to start creating applications for free and then switch to the subscription that matches a particular budget.
Hayden Capital 2Q22 Performance Update
Hayden Capital's performance update for the second quarter ended June 30, 2022. Q2 2021 hedge fund letters, conferences and more Dear Partners and Friends, The markets continued to sell-off in the second quarter, especially for internet-based businesses.  This year continues to be the toughest stretch for us, since the Hayden's inception.  Inflation concerns and the Read More
One of the reasons Appy Pie has gained popularity so quickly is because of the large number of unique features it offers. Using Appy Pie, you can add in-app purchases, advertisements, download e-books or other content, connect databases, integrate social networks, create an instant messaging application, and so on. The best part is that there is a large database of tutorials that show everything so that customers can simply implement different functions in their application.
This builder is also one of the easiest to use thanks to its drag and drop interface, which allows people without programming skills to create their own business applications effortlessly.
BuildFire
BuildFire is one of the most reliable app builders out there. Most of their customers are businesses, influencers, or brands. They also position themselves as the leading app builder in the market of accelerated application development.
BuildFire's convenient control and administration panels facilitate the process of releasing updates. The builder is popular among customers for its ease of use, quick reconfiguration capabilities, and wide application modification capabilities. You can not only make changes easily but even test them in real time. BuildFire offers a free plan and a Premium plan, which is available for $49 per month.
Shoutem
Shoutem offers one of the best customized templates among app builders. That is to ensure your app gets its unique design. An application made in this builder will be not only visually pleasing but also functional. Shoutem is especially good for events-related applications, and also great for communities as the users can share comments and photos thanks to the Social Wall feature.
However, their pricing is not so friendly, starting at $49. The cheapest plan with which you could publish your application on the Apple Store starts at $79, which is quite expensive for small and medium-sized businesses or startups.
Swiftic
The components or building blocks provided by this application maker are diverse and allow creating a meeting planner or an e-commerce store. You can collect reviews and ratings from users or implement an application for the event. Most of the applications created on their platform belong to restaurants, music groups, and other organizations that host events.
The platform offers 7 different templates that can be combined with 6 different navigation styles. What makes each app unique is the colors, background images and icons, which you can change as you wish. The editor of the designer is well thought out and simple, and the number of functions and design options that the builder provide is large enough to choose from.
GoodBarber
This app builder is known for its impressive templates. Besides, it allows implementing some of the most advanced functions: social networks, chat rooms, geofencing, and much more. In terms of pricing, an Android app will cost you $32 per month, and if you want an app for Android and iOS right away, you will have to pay three times that price.
Overall, not only their templates look great, but they also offer a fairly competitive price for native applications. Great additional features like push notifications, chats, etc. give you more flexibility when creating your app. However, one of the drawbacks is the lack of its own component of the online store, but you can always integrate third-party stores like Amazon, Etsy, or Shopify.
Mobincube
This application maker has established itself as a constructor for everyone. They believe that everyone should be able to create their own app and earn money on it through Admob. But to start making money, you will need to invest first. Luckily, the cheapest no-ads Mobincube plan starts at $ 9.99.
Mobincube editor may seem a little primitive sometimes, and you may have to switch between different browsers to be able to use certain functions. But, in general, it is a fairly powerful platform where you can create fairly complex functions, such as SQLite databases to retrieve data from an external server.
Although the platform offers very competitive prices and a large selection of templates with innovative features, it has many technical problems, and the changes that can be made to the templates are too limited.
AppInstitute
This builder is especially good when it comes to e-commerce features, such as custom directories or loyalty programs. The best thing is that you can receive payments from the application, which is great for those who care about security and privacy.
AppInstitute also has a unique booking function that allows you to simply schedule appointments or book tickets to create interesting event applications that can be complemented with different content, including video.
Applications that you create on the platform can be obtained for a monthly subscription of $49 per month for Android & PWA app or $81 per month for iOS app. The subscription already includes push notifications and analytics features.
AppMachine
This application builder is unique in that it automates all available processes. If you already have a website, it can simply extract all the necessary information from it, using only its URL. It also works with Facebook, Twitter, and other social networks, RSS feeds, and even your images.
AppMachine is also visually impressive and is fairly easy to use. Although not all components are intuitive from the start, they are likely to become as they are used. At the moment, the builder offers pricing from $49 to $69 per month.
Choose wisely! Devote some time to finding an app builder that suits your needs before actually moving on to app development. Luckily, there is a list to choose from now!
Updated on