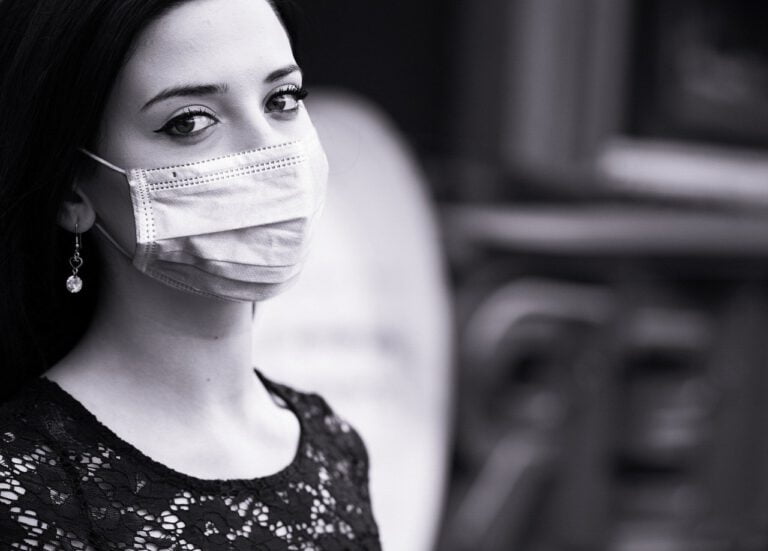 From small businesses to large enterprises and even governments, the effects of the COVID-19 pandemic have hit everyone hard. While the world responds to the immediate impact of the crisis, we're starting to outline the aftermath scenarios for different industries.
Q1 2020 hedge fund letters, conferences and more
While we set eyes on travel, logistics, tourism, events, and manufacturing as the apparent victims, these effects will be far from isolated. We're likely to see international trade adopt a brand new face from the disruption of supply chain lines to a broader push for decentralization.
David Einhorn At The 2021 Sohn Investment Conference: Buy These Copper Plays
There's a gold rush coming as electric vehicle manufacturers fight for market share, proclaimed David Einhorn at this year's 2021 Sohn Investment Conference. Check out our coverage of the 2021 Sohn Investment Conference here. Q1 2021 hedge fund letters, conferences and more SORRY! This content is exclusively for paying members. SIGN UP HERE If you Read More
After all, the crisis could cost the global economy a staggering $5 trillion of growth. Each industry has a unique set of challenges ahead, but can they still hope for a bright future?
An Automated And Decentralized Manufacturing Process
The consequences of the pandemic have driven entire manufacturing operations to halt worldwide. Because of the industry's localized nature, the prominent world powers hold a more significant stake than any other country. China accounts for 28% of global manufacturing, the most extensive operation, followed by the United State's 16%. The current environment has organizations around the world scrambling to find solutions to confront the immediate effects of the pandemic, so we'll see the adoption of new technologies and the decentralization process happen sooner than expected.
In the long run, manufacturing powerhouses may push forward with completely automated and AI-driven operations that are harder to disrupt by healthcare emergencies and won't put workers at risk. Machines won't displace humans, but there will be a need for skilled tech workers rather than low, inexpensive labor.
The Resiliency Of The Tourism Industry
The tourism industry contributes to 10% of the global GDP. Still, the disruptions in airline operations and shut-downs of vacation destinations threaten to significantly reduce that number.
How the industry is affected in the long term will depend a lot on governments' measures implemented to re-open borders, destinations, access to food, transportation, and accommodation. The European Union unveiled a detailed plan to help its citizens recover their summer vacations and reactivate the sector's economy, as it represents 10% of the block's GDP.
While the halt in tourism activities driven by the virus is unprecedented, the travel industry has been historically resilient to crises, and there's already fewer levels of travel anxiety and concern among travelers, especially younger demographics. Travel experience is correlated to risk perception, so companies will have to invest in efforts to assure travelers.
Steering Towards Decentralized Supply Chains
Many enterprises affected by the disruption in supply chain operations are waking up to the idea that they may rely too much on China as the world manufacturing powerhouse. The current crisis could be decisive to decentralization efforts on a worldwide scale, with countries opting for localized production of components and goods.
Some governments have already started shifting towards local players for their transportation and logistics operations. For example, Japan developed a stimulus package that rewards companies that bring their production facilities back to the country.
Major tech companies like Google, Apple, and Microsoft are trying to relocate their hardware factories, and countries like Vietnam and Thailand are seizing the opportunity to expand their already growing industrial sector. The trade war between China and the United States was already accelerating this process; it's possible that in the near future, the landscape of entire regions will change, challenging our current perception of the manufacturing capacity of regional powers.
The Resilience Of Warehousing
Considering the impact the crisis is having on many industries, the warehousing sector is considerably well-positioned to handle the pandemic, granted companies rethink their optimal inventory strategy.
The disruption in shipping lines and the scarcity of goods has created a continuous demand not only for products but also for storage space. Not everyone in the industry has the same room for maneuverability, so each company is adapting to the challenges in particular ways. Agility will be the key to success: Big retailers like Target and Walmart have transformed their stores into fulfillment centers to meet the high demand for online orders.
Airlines Are Bound To Change
Avianca, one of the oldest airlines in the world, filed for bankruptcy, and its shares plummeted after the announcement, giving the world a glimpse of how profound the impact is. Airlines alone could see a 20% decline in passenger revenue, potentially costing $133 billion in lost revenue. Even after the virus gets contained, it'll take at least three years for the sector to recover.
Regulations regarding air travel vary from country to country, meaning the industry's future depends heavily on governments and the state of their borders. Airfare tickets experience a 25% decrease in price but only for the remainder of the year, as they may gradually increase every year after it, provided operations resume in the next couple of months. Airlines will try to make up for losses and this could result in stark differences between higher class and low-cost companies, redefining what we perceive to be a "cheap flight" and it's cost.
The effects of the pandemic will reverberate across industries for quite some time while world powers and industries adjust their strategies. The epidemic has already transformed our immediate day-to-day lives, but on a larger scale, the world's economic landscape will transform to become vastly different from what we're used to today — and that might be a good thing.
---
About the Author
Sudip Saha, COO of Future Market Insights, an award-winning market research and consulting firm. A growth-oriented business professional with vast experience in market research and project management across verticals in APAC, EMEA, and Americas, Sudip is a strong believer and proponent of innovation-based solutions, with an emphasis on creating customized solutions to meet varied client needs.