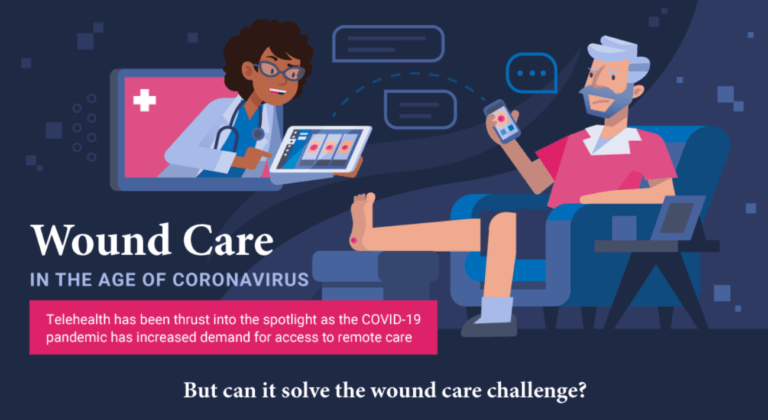 Wound care is important at any time, but it's especially important right now during the pandemic. Unfortunately, most routine healthcare visits are too dangerous because of the possibility for patients to contract the novel coronavirus. That's because the people most likely to die from COVID-19 – people with immune suppression and the elderly – are also the ones who are most likely to need wound care. How can patients get their wound care needs met in the safest way possible?
Q1 2020 hedge fund letters, conferences and more
Telehealth Wound Care Is Connecting Providers With Patients
Telehealth is making strides in keeping providers connected with patients for routine visits. Teletherapy is keeping people connected with mental healthcare providers, and primary care doctors are still able to do medication checks and other routine visits with no contact with patients.
This mining and metals fund is having a strong year so far
The Delbrook Resources Opportunities Master Fund was up 9.2% for May, bringing its year-to-date return to 33%. Q1 2021 hedge fund letters, conferences and more Dellbrook is an equity long/ short fund that focuses exclusively on the metals and mining sector. It invests mainly in public companies focused on precious, base, energy and industrial metals Read More
Unfortunately, traditional telemedicine options aren't enough to provide adequate wound care. The color, depth, width, and more of a wound are the primary ways of telling whether it is healing, and most mainstream video calls aren't calibrated to give accurate results.
Fortunately, there is new technology that is being used to give patients access to wound care during these difficult times. While wound care providers can't go into nursing homes, nursing homes can connect patients with providers through a specialized app.
This app adapts to be able to show the real color, depth, and size of wounds so that wound care providers can make an accurate assessment of a patient's progress. This app can also keep detailed records of previous checks and recommendations so that if a new provider is filling in there is continuity of care.
Adverse Affects Of Untreated Wounds
It may seem as though wound care is something that can take a back burner for a few months, but in reality wounds that go untreated can turn into gangrene and lead to amputations. For some patients, an amputation is the beginning of the end of their life. For that reason, continuing proper wound care without interruption can actually save lives in the long run.
Telehealth wound care helps the most vulnerable patients avoid amputations while also helping them avoid unnecessary exposure to the coronavirus by going to hospitals and outpatient facilities. It also prevents them from coming in contact with specialists who would otherwise be visiting their senior living facilities or homes to provide care.
Telehealth wound care is making major advances for patients during coronavirus, and those advances will continue to help serve patients long after the pandemic has passed. Learn more about advances in telehealth wound care below.