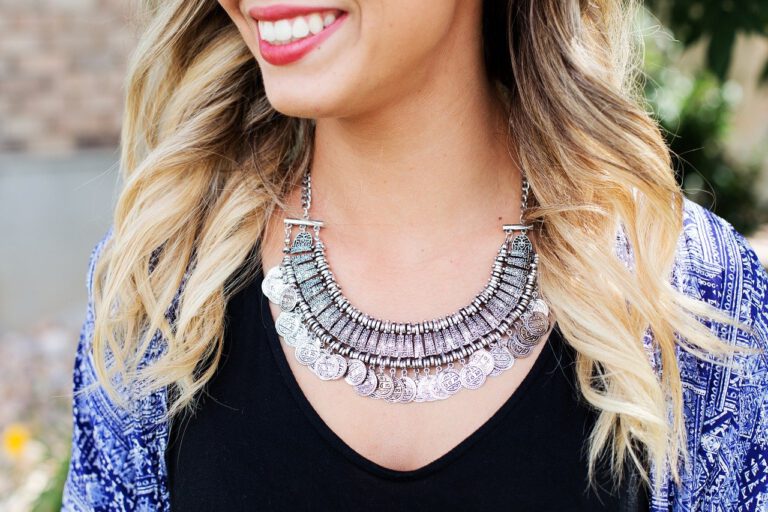 Gold This Week
On Tuesday, gold had its first loss in three sessions when governments in the US and Europe announced loosening quarantine restrictions. That day, stocks for the Dow Jones and S&P 500 closed in green.
Q1 2020 hedge fund letters, conferences and more
However, Gold began trading higher on Thursday after the US's weekly jobless claims report was revealed. New claims have packed on 3.1 million for the week, which might be lower than previous weeks, but is still a shocking load to tack onto the 30 million + who have already applied for unemployment. This jobless claims report seemed to serve as a wake-up call to investors that although the economies are slowly reopening, the damage is still there and it is time to deal with it.
Consistency is what makes the top 50 best-performing hedge funds so strong
Every month and quarter, multiple reports on average hedge fund returns are released from several sources. However, it can be difficult to sift through the many returns to uncover the most consistent hedge funds. The good news is that Eric Uhlfelder recently released his "2022 Survey of the Top 50 Hedge Funds," which ranks the Read More
First thing on Thursday, however, gold lagged slightly in reaction to the unemployment claims report. People were slow to react but are now back to investing in gold. June gold futures last traded at $1699 per ounce, which was up about 0.7% on the day.  The price of gold was up 2% on Thursday at about $1,731/oz, and the price of silver gained 3% to a high around $15.55/oz.
It's important to consider gold when you talk about silver because often the two are mostly joined at the hip when it comes to trading. So it is notable to consider the way that silver was thrashed during the stock market panic of March 2020.
Silver's COVID-19 Crash
Silver was massively sold off in March amid the stock market panic as investors looked to liquidate anything and everything they could. Now it seems that silver is slowly recovering, and some expect a mean reversion is in the works right now.
A "mean reversion" is a return to the average. So, silver witnessed an extreme shift in price, plummeting to as low as $11.96 on March 18th. This dip on the chart shows the massive decade low from the pandemic panic sell-offs. This made for the longest, yet fastest plunge for silver, hands down.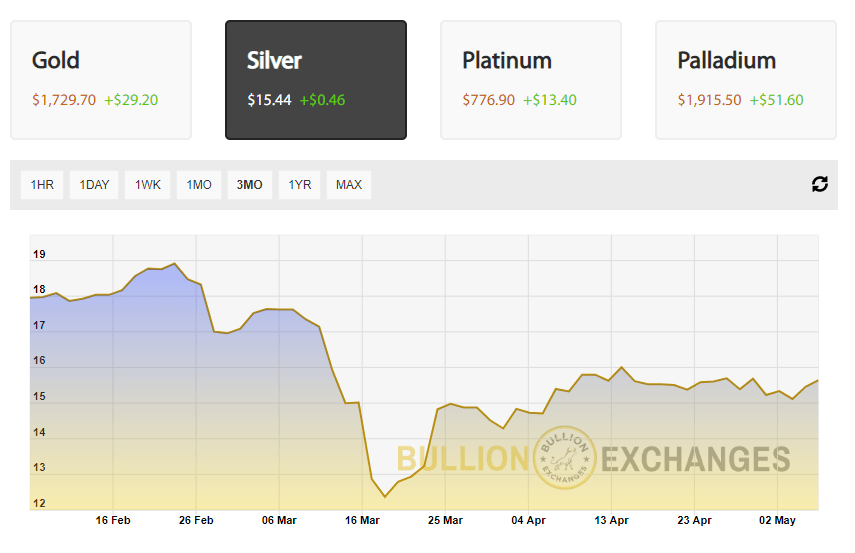 What is the Silver-to-Gold ratio?
Silver and gold tend to have a direct relationship. As gold does well, it is expected that investors turn to silver as a more affordable option to gold. It's the same idea when gold suffers: people tend to forget about silver during that time. Silver's valuation is directly proportional to its worth compared to gold.
The world silver market is approximately 1/12 the size of the gold market. This is important because any amount of capital that goes into silver can potentially hold 12x the upward price impact of the same amount of money going into gold. This is why silver prices tend to augment gold by about 2-3x.
So when is the best time to buy silver? Economists suggest it's best when it is inexpensive compared to gold. This is why the silver-to-gold ratio is a crucial tool.
The silver-to-gold ratio is basically the amount of silver it takes per ounce to buy gold. The highest ratio on record is 124:1, meaning it took 124 ounces of silver to buy the same dollar amount of gold. This ratio breaks the record high of 100:1, which only happened twice in a century!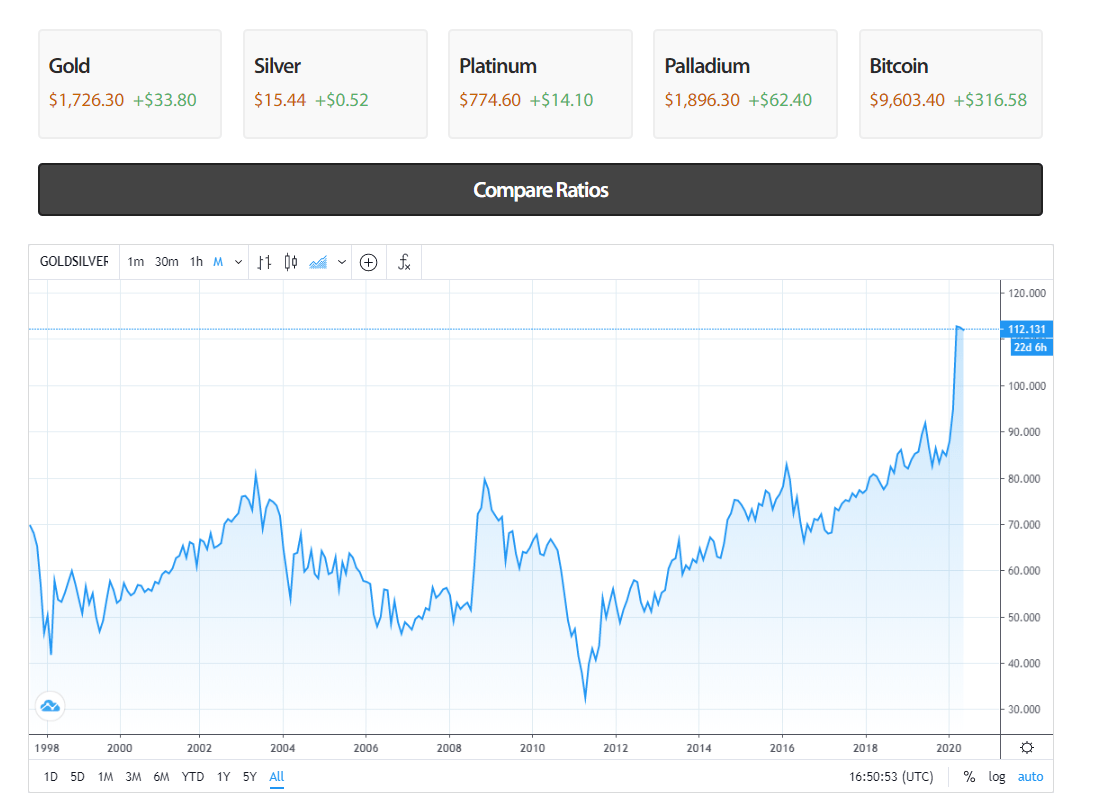 What happened in March was a never-seen-before low for silver. The normal trend for silver is tied to gold's success. Gold prices rose above $1700 for spot and have mostly remained around that level with fluctuations throughout April and the start of May. Silver, however, has mostly remained around $15 per ounce during the same time.
Possible Rise from the Ashes Future for Silver
So what does this all mean for the future of silver?
People often compare the market economy to a pendulum. When there is a radical swing in one direction, it has to swing back eventually. So if we consider this image, then silver could be in the process of swinging back to highs after its record lows.
All previous silver lows, including the financial crisis of 2007-2009, saw silver undergo massive price corrections in the following years. Some predict the silver-to-gold ratio could drop to as low as 33:1 in future years. But, this rally could be short-lived as the price will have to stabilize once again. After that, it is not clear, but the price of silver could soar high once again.
The 2008 Crisis
Silver in 2008 was similarly sold off and suffered. It's price even reached as low as about $9/ounce. It did, however, recover. But, its recovery didn't stop. It wound up exceeding its swing back to highs, which was more than quadruple its stock market panic lows.
How did the price of silver recover after the 2008 crisis? Investors were battered and frightened about losing their assets once more. Therefore, they remembered why it's bad to put all your eggs in one basket, especially with investing. So, many added allocations in gold and silver over the next few years to prepare for another crash.
Precious metals tend to be a 'light in the dark' for many since they usually do well as stocks suffer. Silver, as a result, might be more appealing for investors than gold in the near future, more so than gold. This could be because many investors tend to prefer owning more shares or ounces. Silver is simply more affordable for many reasons, one of which is that it's just more common than gold. So, investors could buy more shares or ounces of silver in order to feel like their wealth has a better chance of growing if they have more of it.
What else impacts the price of silver?
Silver is a precious commodity, but its practical uses do not end merely with bullion or jewelry. The price of silver is further impacted by industrial usage and economic growth. More than half of the annual demand for silver is from industrial purposes. The rest is mostly made up of jewelry and investing.
Silver can be used as a material in tableware, art, and jewelry. Furthermore, it's more recent uses include using it for conductivity, its light sensitivity (photovoltaic), and antibacterial properties. The Silver Institute refers to silver as "the indispensable metal." That's clear from its uses in batteries, glass coatings, dentistry, solar panels, touch screens, water purification, and more. Silver has often been repurposed in more recent years, however. Today the majority of its usage is for photography, solar panels, and medicine.
So why is this important? If economies are reopening, that means silver demand from industry use will further amplify the price of silver. As businesses reopen, industries will need to resume operations, and many of said operations will include the use of silver. For example, furthering medical technology to fuel research for the virus can potentially impact the price of silver. Other businesses can use silver in solar panels as the world shifts away from oil, which has suffered during the pandemic as well. Reopening the economy may just expand the market and demand for silver.
The Future for the Silver Market
In 2019, the price of gold from its demand was about $1394/oz on average. This constituted 4,355.7 metric tons, valued at a total of $195.2 billion ounces of gold. On the other hand, the price of silver was about $16.18/oz with 991.8 million ounces. This was worth approximately $16 billion in total.
Gold's spot more recently this year pushed above $1700/oz. So, it may still prove to be attractive for investors who are worried about inflation and stagflation from the governmental intervention with loans and grants.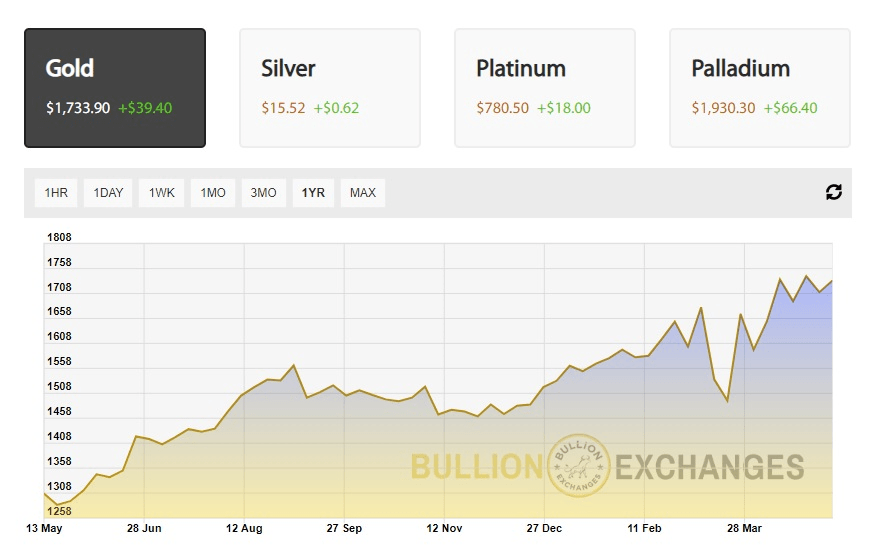 Because the system is being flooded with capital, people fear for the strength of the US Dollar. This leads investors back to gold, driving up its price from demand. The price of gold is further influenced by its low supply as COVID-19 forced refineries and mines to temporarily close, and transportation between countries is severely limited. The price of gold can also be carried higher even further if inflation becomes a problem for the US.
Do not forget that gold's success carries silver too. Ergo, if the price of gold hypothetically reaches $3000/oz, then the silver price is further carried higher because of the silver-to-gold ratio. The price of silver could hypothetically extend beyond $60/ounce if the price of gold is $3000/oz.
At the end of the day, the silver market's potential appears to be bullish. Massive amounts of investors might have jumped ship, but now there is more room for people to return. Silver's success will, again, strengthen gold as investors return to the market from fears of inflation caused by the government.
Disclaimer: This article is not meant to serve as professional economic advice. Any action you take upon the information from this article and website is strictly at your own risk.
---
About Eric Gozenput
Eric Gozenput founded Bullion Exchanges at the age of 27 and has been featured in places such as Fox Business News, Forbes, Reuters, Seeking Alpha, Value Walk. Eric maintains that precious metals are vital for investment portfolios and that investing in precious metals should be convenient, transparent, and secure. Before beginning his business in 2012, he began his career at Merrill Lynch as a Financial Advisor, then transitioned into working at a Hedge Fund as an International Trader for six years. Today, Bullion Exchanges has grown to become one of the largest precious metals dealers in the world that buys and sells physical precious metals and numismatic coins online and in-person at our location in the Diamond District of NYC.
Updated on