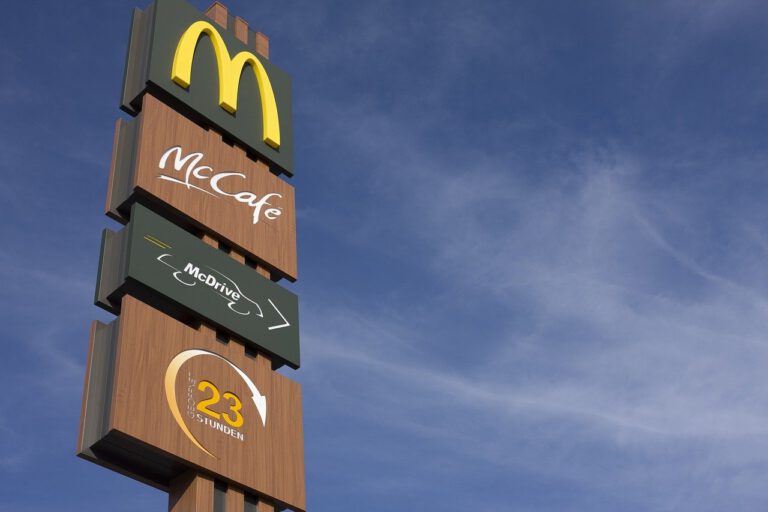 As states ease coronavirus restrictions, more businesses are slowly starting to open or are planning to reopen soon. The world's largest restaurant company, McDonald's, also plans to reopen soon. The company is implementing detailed guidelines for stores to follow amid the coronavirus pandemic. If these new safety guidelines are to be believed, then your favorite McDonald's store will look very different from before.
Q1 2020 hedge fund letters, conferences and more
Safety guidelines after McDonald's reopens
McDonald's will introduce many safety measures once its dining rooms reopen amid the coronavirus. All these safety guidelines from McDonald's, such as contactless operations, deep-cleaning procedures, seating arrangements and more, have been included in a 60-page document entitled The Dine-In Reopening Playbook. The company said the rules and safety precautions will apply to all of its 14,000 stores in the U.S.
Sohn Investment Conference 2021 Coverage: Octahedron Capital, Glenernie Capital
The following is our rough coverage of the 2021 Sohn Investment Conference, which is being held virtually and features Brad Gerstner, Bill Gurley, Octahedron's Ram Parameswaran, Glenernie's Andrew Nunneley, and Lux's Josh Wolfe. Q1 2021 hedge fund letters, conferences and more Keep checking back as we will be updating this post as the conference goes Read More
The guidelines require employees to wear masks and gloves and wash their hands every hour. Before starting work, every employee's temperature will be taken. According to the document, the restaurants will be cleaned more frequently, and there will be signs all over to remind customers about social distancing.
Further, the digital kiosks will be cleaned each time a customer uses them, while the restrooms will be cleaned every 30 minutes and "high-touch areas" will be disinfected. The tables must be cleaned and sanitized after every use. To document the cleanings, the company recommends using a tracking sheet.
The document says it won't be mandatory for customers to wear masks. However, in the  municipalities that have made face coverings mandatory, masks should be made available to customers upon request.
Physical changes at the stores
The fast food chain will change seating and table arrangements to ensure social distancing. If you are eating inside the restaurant, an employee will deliver food to your table in a double-folded bag. Further, the document mentions putting protective panels at drive-thru windows and counters where orders are taken.
The document also details how to keep customers six feet away from each other. It states that stores should use floor stickers to mark "clearly recognizable paths." These stickers will not only help keep customers waiting in the line six feet away from each other, but they should help them remain six feet away from tables as well.
Moreover, the company said the Play Places and interactive games will remain closed. Additionally, self-serve beverage bars will be closed. Instead, employees will pour drinks for customers using the fountains. According to the company, this is on the recommendation of an epidemiologist and how customers would see the self-service bars.
"Brand perception is another concern," the document notes, "and how this would/could play out in the minds of the customers given heightened perceptions around hygiene and safety as they see other customers not take precautions."
How employees should talk to customers
The McDonald's document also details how employees should talk to people who may want to know why the dining areas are open.
"We are all in this together and this team has come together in so many amazing ways over the last few months," the employees can say.
To a customer who is not following the social distancing guidelines, an employee can say, "I apologize for any inconvenience, but to help keep everyone safe, we'd like all our guests to maintain a safe distance of 6 feet from each other and our staff."
At the beginning of the document, the company asks restaurant operators to remember that they "only get one chance to do this the right way."
Further, the document highlights how much is at stake for McDonald's and other restaurants as they reopen amid the coronavirus pandemic. The document recommends that employees use a "thumbs up" sign to check with customers eating at tables.
"As our daily routines continue to evolve, we remain committed to safely serving you and our local neighborhoods around the country," McDonald's USA President Joe Erlinger said in a statement.
According to The Times, after the local government allows resumption of dine-in services, a McDonald's official will decide if the restaurant can open. As of now, the company has not shared any timeline on when McDonald's locations will reopen. McDonald's drive-thru and takeout largely continued throughout the pandemic lockdowns.
In the U.K. and Ireland, McDonald's hopes to open drive-thru outlets by early June. This week, the fast food chain is starting delivery from 15 restaurants. Next week, it will reopen 30 drive-thrus. The outlets will offer a limited menu, and there will be a limit of £25 per order or per car.