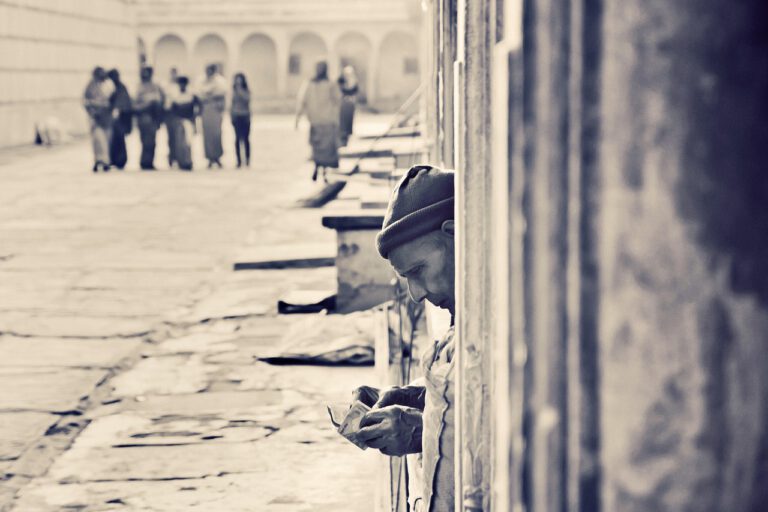 Options for Americans struggling with financial hardship


Q1 2020 hedge fund letters, conferences and more
Nearly 17 million people filed for unemployment in a 3-week span. Headlines warn of an impending "global depression," slicing the world's GDP in half. The question on many people's minds is, "Are we heading into another historic stock market crash and depression?"
Exodus Point Outperforms As Rates Trading Profits Jump [Exclusive]
Michael Gelband's Exodus Point launched in 2018 with $8.5 billion in assets. Expectations were high that the former Millennium Management executive would be able to take the skills he had learned at Izzy Englander's hedge fund and replicate its performance, after a decade of running its fixed income business. The fund looks to be proving Read More
The trouble of making a firm prediction for what will happen to the economy post-pandemic is that we are still so much in the midst of it. Expert predictions based on a 2-week quarantine don't make much sense for a 6-8-week quarantine, and it's still difficult to say how long shelter-in-place orders will last. There's a lot even the experts simply don't know.
What happens to the economy depends on what course the pandemic takes (e.g., how long we're seeing large-scale surges of infection) and how countries respond. Passing measures to protect workers and small businesses from economic collapse can help mitigate losses. Passing insufficient economic relief, or relaxing quarantine measures too early and facing another wave of illness, could worsen economic effects.
One piece of good news to keep in mind is that if you won't be drawing from a 401(k) or stock market investments for years to come, a slump now isn't necessarily cause for alarm. The market recovered in about 4 years after recent crashes like the Great Recession. Even if your statements look worrying now, if you have the ability to wait, you may be able to follow the market to better days ahead.
The best thing most of us can do right now is focus on our own financial stability, so we're as prepared as possible for whichever economic outcome comes to pass.
Getting emergency financial help
The first step to shoring up your family's finances is checking your emergency fund. Ideally, you'd already have a fully-funded account ready for a rainy day (or even a pandemic). If you don't, you still have options. Here's how to access them.
Unemployment benefits: Apply through the state where you worked. You may be eligible for unemployment even if you weren't formally laid off, such as if you left work to quarantine yourself or care for a family member. Self-employed and contract workers may also be eligible.
The CARES Act: Part of the economic relief package includes a $1,200 "recovery rebate" for most individual taxpayers, $2,400 for most joint tax filers, and $500 for each child.
Disaster Unemployment Assistance (DUA): All 50 states are declared under disaster due to coronavirus. Check your state's unemployment agency and submit an application within 30 days of the announcement of availability of DUA to be eligible.
Dislocated Worker Grants: Funds go toward certain employment and training activities, or making temporary jobs available in areas hit by a disaster. Freelancers may also be eligible for a dislocated worker grant.
File taxes: The deadline for filing income tax is extended to July 15, 2020. It's still worth filing earlier, if you haven't already. Most Americans expect to receive a tax refund, and that money might come in especially handy in 2020.
Small business funding: The CARES Act and gov offer paycheck protection, loans, or grants that may help small business owners keep their business afloat during this difficult time.
Industry-specific relief funds: Some companies and organizations are sponsoring relief funds for industries and workers affected by coronavirus. Examples include Google's Journalism Emergency Relief Fund, the Bartender Emergency Assistance Program, One Fair Wage for tipped service workers, and HALO grants for library workers.
Starting An Emergency Fund With No Money
Most of the emergency relief funds available, helpful as they may be, won't cover all of your usual household expenses. Families may have to dip into savings to close the gap. So what happens if your savings account is low?
A reasonable emergency fund should hold about 3-6 months' worth of living expenses, ideally. In reality, this isn't the case for many Americans. The median savings account balance, for households with a savings account, is $4,960.
If you're still working, now is the time to write a new household budget to reflect changes (e.g., more meals at home, fewer tanks of gas) and save where possible. Here are a few ideas to help you start saving. Some of them work even if you're not bringing in any income at all right now:
Research and apply for any relief or grant funding you're eligible for
Put money you'd usually spend on gas, restaurants, gym membership, and similar expenses into savings
Save money on groceries by meal planning to limit waste and shopping at discount supermarket chains
Reach out to lenders and discuss suspending payments for a few months. (Have an agreement with Noah? Talk to us if you're struggling. We'd love to discuss anything we can do to make life easier.)
If you have rewards points available on a credit card account, redeem for cash or grocery gift cards, and put that money into savings
Buy only what you need. You can borrow a cup of sugar (or a roll or two of toilet paper) from a neighbor. Borrowing cash for an unexpected co-pay might be tougher.
Getting out of financial hardship
If paying taxes would leave you without enough money to support your family, you may be eligible for financial hardship consideration from the IRS. The IRS defines national standards for basic expenses like food, clothing, and household necessities. If you can demonstrate that you don't have money left after meeting those expenses, then the IRS may put you under "Currently Not Collectible" or CNC status. CNC status pauses your tax obligations to the IRS, so even if you owe taxes, you won't have to pay them for now due to your financial hardship.
As you may imagine, it can be difficult to go through the process of getting CNC status from the IRS. One alternative option if outstanding taxes would be a serious financial hardship for you is to apply online for an alternative payment plan. This may be an easier solution to access and still ease some financial stress if you owe taxes.
If you were expecting a refund, but the refund is going to be withheld because you owe a Federal debt or child support payments, you can submit a hardship refund request (Form 911). This may help you get all or a portion of your tax overpayment (the funds that would be your refund).
Qualifying for CNC status with the IRS involves submitting a lot of sensitive financial information. Your best strategy is to speak with a certified accountant to make a plan, but you can begin by learning more about what materials you'll need to provide to the IRS.
If you owe Federal student loans, you can apply for economic hardship deferment by submitting a request. If you have private education loans like Sallie Mae, go to your lender's website to look for deferment or forebearance options. Credit card agencies and banks may also offer hardship programs that lower interest, waive fees, or pause payments, especially if you're facing hardship due to the coronavirus pandemic.
---
About Sahil Gupta
Sahil Gupta is the founder of Noah (previously Patch Homes) which partners with homeowners to unlock their home equity and help them build the life they want, without the burden of debt or additional monthly payments. Noah is redefining traditional finance products, a passion Sahil cultivated by working in product development and strategy at Motif Investing, Sliced, and Mellon Capital, a $400 billion investment firm managing investments for large pensions and endowments. He holds a master's in Computational Finance from Carnegie Mellon's Tepper School of Business and a bachelor's in Electronics Engineering from Sardar Patel University.
Updated on