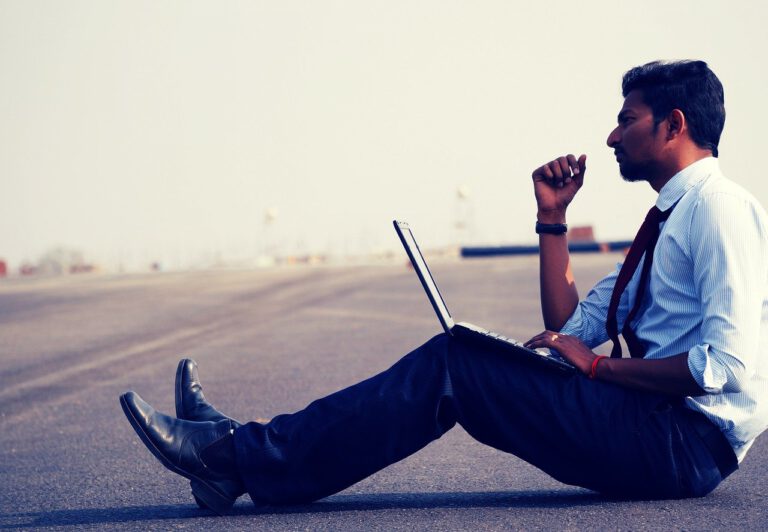 Job losses continue to pile up across the United States. On Friday, May 8, the US Labor Department reported a historical unemployment report. The number reflects a horrific job situation in the United States that is due to the quarantine and the closing of non-essential business mandated by state across the country. The number of workers who have lost their jobs over the past 7-weeks is staggering.
Q1 2020 hedge fund letters, conferences and more
Unfortunately, the unemployment report does not capture the full devastation. While most of the job losses have occurred because of stay at home orders, jobs in hospitality, restaurants, and entertainment might never come back. For President Trump, the job destruction is especially painful as many of the jobs have been concentrated in battleground states just 6-months before the 2020 presidential elections.
Exclusive: Dan Loeb's Two New Stock Picks [Q1 Letter]
Third Point's Dan Loeb discusses their new positions in a letter to investor reviewed by ValueWalk. Stay tuned for more coverage. Loeb notes some new purchases as follows: Third Point's investment in Grab is an excellent example of our ability to "lifecycle invest" by being a thought and financial partner from growth capital stages to Read More
The Headline Unemployment Number
On Friday, May 8, the US Labor Department released a historical employment report that showed that the unemployment rate soared to 14.7%. The number of people that lost jobs in a single month surged to 20.5-million which was a record. Of this number, 18-million were under the impression that the layoff was temporary.
Whether the number was understated or not, it still shows the devastation created by COVID-19. The Labor Department reported that millions are absent for other reasons which were not recorded as unemployed. If this number were counted during the week of April 12, it would add another 5% to the unemployment number up to 19.7%. The March payroll report was revised higher by 170,000 jobs to 870,000 jobs lost.
Average hourly earnings increased by 4.7% The private sector lost 199.2 million jobs. The broad unemployment rate called the U6, which includes people who are discouraged and could not find work jumped to 22.8%.
Jobless Claims Tell the True Story
The Labor Department calculates the unemployment numbers in two ways. The first is the corporate payroll report which uses corporate employment figures through official payroll numbers. This includes private and government employees. The second is a household survey that provides the unemployment rate. These numbers were calculated during the week of April 12 and likely understate the current situations.
Initial jobless claims report a clearer story. The Labor Department recently reported that first-time claims increased by 3.17 million. This brought the total over the past 7-weeks to 33.5-million new claims. The figure was down from the 3.8 million reported in the prior week and more than was expected at 3.05 million. The four-week moving average of initial jobless claims declined to 4,173,500, which was a decrease of 861,500 from the previous week's average. A more robust number is the continuing claims data point which shows those who have filed within at least the last two weeks and are still on receiving claims, rose 4.6 million to 22.6 million.
An Issue With Jobless Claims Counts
The US jobless claims reports do not capture everyone who recently lost work, because several individuals cannot get unemployment insurance. If you worked as a cleaning person or handyman and were paid off the books you have no records to show how much money you were making. If you earned most of your money as a waiter from tips, you might not qualify for unemployment insurance. If you are an independent contractor, and you own your own business but you do not take a salary but instead take a distribution you might not qualify for unemployment insurance or a business loan. Several states have reported long delays in some states for processing claims, and the claims do not count until they are processed.
A broader measure of unemployment, called U-6, captures people who are not counted in U-3, like those working fewer hours than they would like, or who looked for work in the past but just not recently.
The Battleground States are in Trouble
In 2016, Donald Trump won the Presidential election by carefully picking off a few key battleground states that allowed him to win without winning the popular vote. Recall, Hillary Clinton received 3-million more votes than President Trump. The coronavirus has hit many of these states very hard. Many factories have been shut because they are considered non-essential businesses hammering the rust belt. In Michigan, 20% of the workforce has applied for unemployment benefits over the past 7-weeks. In Pennsylvania, 25% of the workforce has filed an unemployment claim. Ohio is seeing approximately 17% of workers filing jobless claims. In Florida, about 13% percent of workers there have filed for unemployment benefits but only 6% have received claims due to inefficiencies.
The Bottom Line
The huge increase in claims has made the employment number somewhat irrelevant. The sobering numbers have created enormous volatility in commodity trading whipsawing crude oil and gold prices. While the number is record-breaking, many of the losses will be temporary and as the economy reopens. There are plenty of jobs that will not come back and until factories and plants find a way to make a return to work safely, the return to work will be slow.