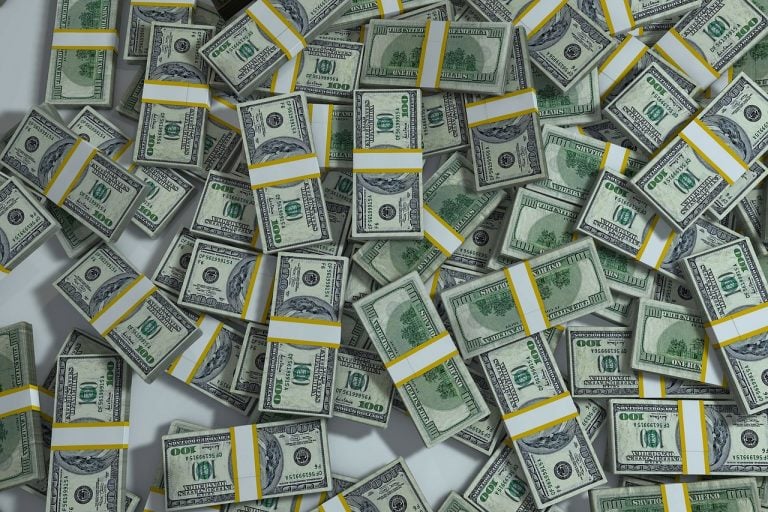 Lawmakers are still debating whether to have the IRS send out a second round of coronavirus stimulus checks to the general public. However, many Americans are still receiving their first IRS stimulus checks. Based on what people are spending the money on, it sounds like some desperately need a second round just to stay afloat.
Q1 2020 hedge fund letters, conferences and more
What's the status of a second round of IRS coronavirus stimulus checks?
Lawmakers from both parties have ideas about what to do to stimulate the economy, but their methods of doing it are very different. Democrats in the House have already passed another bill that would send a second round of IRS stimulus checks to Americans to deal with the coronavirus. However, it doesn't seem likely that the bill will pass the Republican-led Senate.
Sohn Investment Conference 2021 Coverage: Octahedron Capital, Glenernie Capital
The following is our rough coverage of the 2021 Sohn Investment Conference, which is being held virtually and features Brad Gerstner, Bill Gurley, Octahedron's Ram Parameswaran, Glenernie's Andrew Nunneley, and Lux's Josh Wolfe. Q1 2021 hedge fund letters, conferences and more Keep checking back as we will be updating this post as the conference goes Read More
The Democrats' HEROES Act would send a second round of $1,200 coronavirus stimulus checks to the general public, although it would also include dependents that weren't included in the first round. For example, it would include dependents ages 17 and older, including adult dependents like full-time students up to age 26. The dependent payout would be $1,200 up to a maximum of three dependents for a couple. Under the previous stimulus package, the dependent payout was $500 per child under age 16.
Democrats support another round of IRS stimulus checks because they expect a slow start to the economic recovery after the coronavirus pandemic. While it's unlikely that the HEROES Act will pass in its entirety through the Senate, some parts of it may go through.
Republicans want to link stimulus to work
On the other hand, Republicans expect the economic recovery to be rapid after the lockdowns in each state are lifted. As a result, they want to incentivize people to get back to work instead of continuing to collect unemployment. The expanded unemployment benefits that were passed as part of the CARES Act have caused some workers to receive more money from not working than what they were getting paid on the job.
To incentivize employers and workers to get back to work, Republicans want to enact a payroll tax cut to put more money in the pockets of those who are working. President Trump has said repeatedly that he wants to see a payroll tax cut, although media reports have indicated that he isn't fully against a second round of IRS stimulus checks to deal with the coronavirus shutdowns.
The HEROES Act also includes tax credits for employers who keep workers on their payroll, and Republicans support that. Republicans have also talked about bonuses for employees who are rehired.
Here's what Americans are spending their IRS stimulus checks on
According to The Wall Street Journal, Federal Reserve researchers estimate that over 95% of working families have enough money to continue their usual expenses for the next six months using savings, the IRS stimulus checks and unemployment benefits. However, the longer the pandemic-related shutdowns last, the more a second round of coronavirus stimulus will be needed.
Citing economists from Northwestern University, Columbia University, the University of Chicago and the University of Southern Denmark, MarketWatch reports that the first round of IRS stimulus checks was mostly spent on basic necessities like rent and mortgage payments and groceries.
The economists said they might have expected spending on large categories like vehicles, electronics, furniture and appliances. However, their study of the spending habits of over 1,600 people who received their check by April 21 indicates that the money went for necessities, as it was aimed to do.