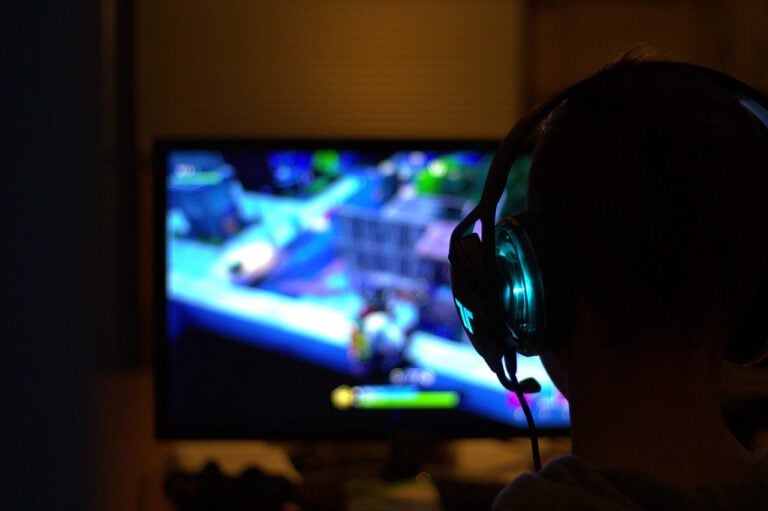 Online gambling games, also known as iGaming, are increasingly popular with players from countries such as Canada, and those in Europe. However, there's more than one way to skin a cat, and money could also be made from investing in real money casinos. Read on to hear more about ways to finish ahead at online betting sites.
Q1 2020 hedge fund letters, conferences and more
Real Money Casinos
There's never been a better time to take advantage of the great products available at real money casinos. They're already popular across much of the world, in particular in countries such as Canada which are well-developed but geographically dispersed. If you already have your own preferred online gambling site, that's cool, but, if not, these real money games are another option to explore.
Sohn Investment Conference 2021 Coverage: Octahedron Capital, Glenernie Capital
The following is our rough coverage of the 2021 Sohn Investment Conference, which is being held virtually and features Brad Gerstner, Bill Gurley, Octahedron's Ram Parameswaran, Glenernie's Andrew Nunneley, and Lux's Josh Wolfe. Q1 2021 hedge fund letters, conferences and more Keep checking back as we will be updating this post as the conference goes Read More
Online slots and table game classics provide everything from the latest cutting-edge gameplay mechanics to traditional card games (with pleasingly low house edges). The best online casinos often have hundreds of slots to try, and more are in development all the time. Plus, new members have every opportunity to take advantage of no deposit bonuses to have a shot at winning free cash without having to deposit a penny. Alternatively, it's possible to use match bonuses so that the online casino throws in some money and you start off with fuller coffers.
For those with a more cautious or long-term approach to making money, focusing on high RTP (return to player) slots is a good move. Blackjack's the table game with the lowest house edge, maximizing your chance of playing yourself into profit. But there are other ways to finish ahead with real money casinos, and that's where investment can come in.
Investing in iGaming
Why invest? There are several reasons why investing can be a good move. It's true that savings accounts offer a guaranteed interest rate, but savings rates now are not exactly fantastic. By definition, investment offers greater returns simply because there's an element of risk nobody would accept if the returns were lower than just tossing the cash into a savings account.
Stocks can, of course, fall as well as rise and it's important to be aware of that. At the same time, the real money casino market is growing significantly. This is due to several factors, including the rising uptake of smartphones, a competitive industry meaning there are a great many bonus offers, and the US starting to loosen up its generally straitlaced approach to online gambling. It's been estimated by the Bank of America that by 2022 around half of Americans will have access to legal betting options. Analyst Shaun Kelly has forecast a significant shift for the gambling/iGaming industry in the US.
Online gambling has great similarities to brick-and-mortar casinos but in some ways it's a fundamentally different beast. This is borne out by the stock prices (at the time of writing), which has the Stars Group Inc (provider of technology-based products) top of the tree for both 1 and 5 year returns.
That's the medium to long term view. But there's also an acute reason why iGaming is rising rapidly and will continue to do so: COVID-19.
It's dominated the way of life for millions of people for weeks now, and the global pandemic may still be in its earliest stages. The Spanish Flu of the early 20th century, the most recent comparable event, had a second wave that was even more tragic than the first. It's entirely possible that there will be multiple waves of COVID-19 (although one hopeful note is that the average of diseases is to mutate into less deadly forms).
With millions under lockdown and every prospect of this recurring, some jobs will return to normal faster than others. Groceries are essential and have never stopped, and law courts will return to normal as soon as possible, but entertainment is much more optional. Large numbers of people and the movement of chips make public health in such circumstances challenging to manage, whereas online casinos suffer none of the drawbacks. Even the absence of sports due to pandemic turmoil upsetting calendars means that sports gamblers are giving other avenues, including real money casinos, a look.
Just as the US was slowly in the process of broadening access to online gambling, so too is pressure mounting for the same thing to happen in China, the world's most populous country. Land-based casinos in Macau have seen visitor numbers decline by seven-tenths, year-on-year, prompting calls for the legalization of online gambling in the superpower. If that happens, more than a billion potential players will suddenly arrive for real money casinos to court.
But beyond the current crisis, there is a strong long term position to take regarding iGaming. The fact is the internet isn't going anywhere and smartphone adoption rates are very high. The sector's proven itself resilient in the face of a health emergency, and the continuing progress made in technology, from apps and smartwatches to VR headsets, means products are only becoming more innovative.
Lacking physical sites also reduces costs due to hugely reduced staffing costs, heating bills, rental and other associated overheads. This makes it both easier to turn a profit, and can allow real money casinos to offer a lower house edge than land-based casinos, encouraging players to make the shift to the virtual world. Between these factors, the rising potential in the superpowers, and the already well-established and growing markets in advanced nations such as Canada, the future is looking very bright for real money betting sites.
Currently, online gambling in China is illegal, which makes it entirely unregulated. But even in territories where real money online casinos are permitted, it's important for players to ensure the sites they're using are safe and secure. The easiest way to do this is to check the licensing information, usually present at the bottom of every page (the United Kingdom, Malta, and Gibraltar are the best regulators in the world). There are a number of other simple steps that are easy to follow to stay safe when playing online.