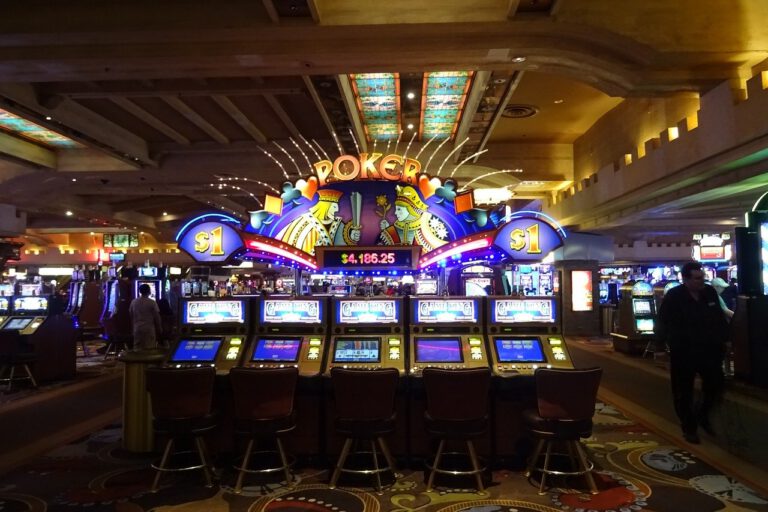 Online casinos are highly successful and make plenty of money, they do this largely by retaining the house edge. In other words, they make their money based on you losing. Of course, this is packaged up in clever ways, such as the percentage of the return to player (RTP) in the games or in the terms of the bonuses offered. The odds do seem tipped in the favour of online casinos, but it is mathematically possible to beat them, and this article will explain how.
Bonuses and Promotions
Take a look around any online casino and you'll be greeted with a range of enticing bonuses and promotions. Some are offered to players before signing up to the casino as part of a welcome bonus. Others are offered for no reason other than being a loyal customer. What's the catch you may ask? And the answer is: the casino hopes you will make a deposit. And then another deposit and then another. You can beat online casinos at their own game by ensuring you have been offered the best online casino bonus for you.
Before accepting any bonus read the terms and conditions and/or  bonus terms and conditions to secure the best value there is.
How Warren Buffett Went From Hating To Loving Banks
Since the financial crisis, Warren Buffett's Berkshire Hathaway has had significant exposure to financial stocks in its portfolio. Q1 2021 hedge fund letters, conferences and more At the end of March this year, Bank of America accounted for nearly 15% of the conglomerate's vast equity portfolio. Until very recently, Wells Fargo was also a prominent Read More
Bonus checklist
When considering whether you have found the best online casino bonus you can check the following:
Does the bonus have any attached wagering requirement? If so, how much?
Are you eligible for the bonus (i.e. location, first-time customer)?
Is the bonus eligible for use on the games you want to play?
Will you need to make a cash deposit? If so, check the minimum and maximum amounts.
Is the bonus eligible for deposits placed with your chosen method?
When does the bonus expire, and do you need to opt-in?
Online slots
When it comes to playing online slots, the games are based on chance thanks to the algorithms of the random number generators used by online casinos.  But… there are some tricks which could see you beat them. This will involve you specifically playing games with the highest chance of you beating the house edge. In other words, choose games with the highest Return to Player (or RTP). RTP is the percentage paid out of the online slot in relation to the whole amount wagered collectively. Theoretically, you will be paid back 97 credits for every 100 credits wagered on a game with 97% RTP.
You will need to do your homework in determining the RTP of the game you want to play or to decide if you have been offered the best online casino bonus. Online slots with an RTP of 96% and over are considered high and you can determine this by reading game reviews.
High Variance Slots 
Another trick to consider in order to mathematically beat online casinos in making money, is by playing high variance slots. Also known as slot volatility, variance is based on risk and has a direct impact on the frequency and the amount the player could potentially win. The higher the risk, the higher the variance and the bigger the win. High variance slots tend to give fewer, infrequent wins but larger payouts. Play games for free in demo mode first before using your own money to determine the games variance.
Casino Games 
We are sure you have come across the term professional gambler before. The expression originated from players who make a living through playing casino games. Unlike slots which are largely based on luck these games are based on skills. Given skills and knowledge are required when playing, in theory you could mathematically beat online casinos with a wholesome win. Playing table games, such as Blackjack, Roulette and Poker for example, can be extremely lucrative when won. Although you will need to learn strategies and specialist knowledge when playing these games, some luck will still be required. Most reputable online casinos offer casino games in demo mode. To hone your skills and test out strategies, you can play table games in free mode before using your bankroll. Another way to sharpen your skills without any risk could be to use any offers/promotions offered by the casino. Remember to check that table games are eligible for play to ensure you have been given the best online casino bonus.