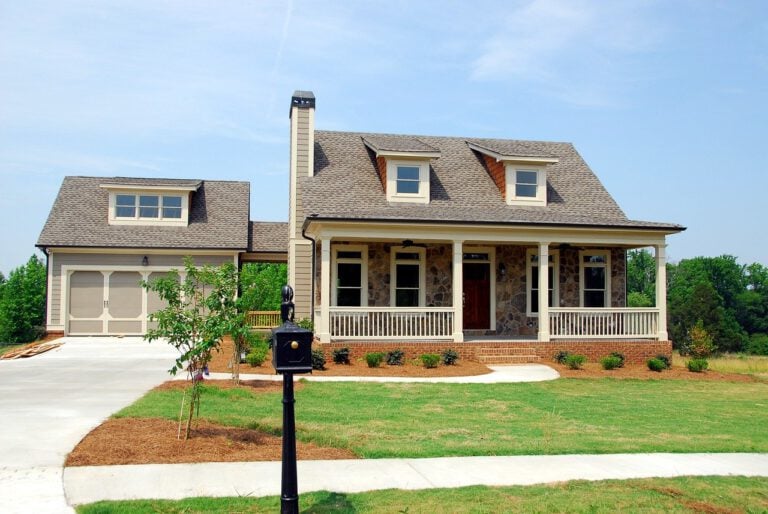 We're three months into the pandemic lockdown, and the real estate industry is frozen in place.
It's a strange and unprecedented crisis— the fundamentals are unchanged, but both supply and demand basically evaporated overnight, as sellers pulled their listings, and cash-strapped buyers hunkered down. The most important questions are: how long will this market freeze last, and will there be lasting effects after the pandemic lockdown is lifted?
[reit]
Seth Klarman Describes His Approach In Rare Harvard Interview
In a rare interview with Harvard Business School that was published online earlier this month, (it has since been taken down) value investor Seth Klarman spoke at length about his investment process, philosophy and the changes value investors have had to overcome during the past decade. Klarman's hedge fund, the Boston-based Baupost has one of Read More
Q1 2020 hedge fund letters, conferences and more
A new study by Clever Real Estate surveyed sellers, buyers, and renters, to get a sense of their feelings regarding buying and selling in the future, and how their finances are doing as the lockdown drags on. Their findings suggest that, even if the lockdowns are lifted soon, the financial and psychological damage wrought by the pandemic might take a lot longer to heal.
From Bad to Worse
Clever has conducted a consumer survey each of the last two months, and this latest survey showed that, for most Americans, their financial situation has continued to decline as the lockdown enters its third month.
Many people are now confronting basic, nearly existential concerns; 50% of respondents, for example, are worried about whether they'll be able to feed their family. Among homeowners, 56% said they were worried about running out of savings, 51% were worried about their ability to pay basic, everyday bills, and 33% were worried about being able to make their mortgage payments. With worries like these, there's simply no bandwidth left for thinking about selling a home.
It's no better for likely prospective buyers. In line with historic trends, renters are doing far worse than homeowners. A shocking 45% of renters have less than $500 in emergency savings, making them 2.5X more likely than homeowners to have very little money in the bank, and 5.5X more likely to have no savings at all. Surveyed as a group, 67% of renters were worried about running out of savings, 65% were worried about their ability to pay everyday bills, and 59% were worried about paying rent. However nervous homeowners are about their finances, renters are even more worried, and struggling to afford the traditional down payment. This is especially true in high cost areas like San Diego, Denver, and New York.
So how has this affected buyers and sellers? Well, things have gotten a lot worse, very quickly. In March, only 3% of homeowners surveyed said they'd abandoned the idea of selling their home because of the pandemic. In April, 27% said they weren't going to sell at all "in the foreseeable future"– a 7.2X increase. This worrying trend held for homeowners who'd already listed their homes; in March, 13% of owners pulled their listing because of the pandemic, but in April that percentage nearly doubled to 23%.
Between March and April, sellers lost hope by another measure; When questioned about the value of their home, 63% of sellers said they were worried about declines in the value of their investment. It may be a while before these sellers feel comfortable listing their properties, and when they do, circumstances might push them towards unconventional routes, such as virtual tours and discount services to help them sell their properties.
The picture's even gloomier when it comes to buyer demand. In March, 84% of prospective buyers said their buying plans had been impacted by the pandemic, but 93% said they were still looking to buy. Fast forward 30 days, and it's a different story, with nearly 40% of buyers giving up on their home search "for the foreseeable future," which comes to a 5.5X month-to-month increase. It's not going to be easy to lure these buyers back.
People are scared, and scared people don't buy houses. Over half, or 55%, of surveyed consumers responded that they didn't think the economy was going to recover any time soon. And while many markets have started normalizing remote and online showings, this hasn't caught on with everyone yet; 38% of respondents said they wouldn't buy a property if they couldn't view it in person.
Can you really call something "the new normal" if 40% of people aren't on board with it?
What Are the Big Picture Implications?
The biggest problem facing the real estate industry right now (other than, you know, the global pandemic), is that Americans just don't feel confident right now about much of anything. Sellers are worried about the price of their home, buyers are worried about their dwindling cash flow, and everyone is worried about the economy. Even if the lockdowns were lifted tomorrow, it's hard to imagine many people rushing back out there to make some offers.
What no one can agree on is the effect this will have on home values. One analyst said he only sees home prices dropping between 1% and 2.5% in many leading markets. But that reading seems to be based on the economic fundamentals; unfortunately, it's a psychological problem that we're facing. If buyer demand is down 40%, it seems unlikely that home prices will stay miraculously buoyed at their present-day levels. While no one is predicting an apocalyptic 40% drop in home values, 1% is probably on the overly optimistic side.
The larger disordering may not be in home prices, but in a redistribution of demand among markets. Buyers are showing much more interest in properties outside dense urban areas, which represents a stark reversal of the trends of the last decade or two. Pageview data from Zillow, which cratered in the early days of the pandemic, has since rebounded to a year-over-year increase of 18% on average. But not all markets have gotten that bump.
Pageviews for the New York City market, which has long been one of the hottest markets, but was hit hard by the pandemic, are down by 2%, year over year. But in sprawling, car-centric cities, views have gone through the roof. Austin, TX pageviews are up 35%, Los Angeles is up 32%, and Houston is up 56%. This suggests that, when the market heats up again, the pandemic experience will meaningfully reshape buyers' choices.
(On a positive note, all this Zillow browsing could also mean that there's a huge amount of pent-up buyer demand, ready to be released.)
The Forbearance Problem With The Real Estate Industry
And then there's the forbearance problem. The CARES Act gave homeowners with federally-backed mortgages the option of not making mortgage payments for up to a year. But the law made no accommodations for mortgage servicers, who are responsible for billions in payments every month. In much the same way that rent strikes imperil landlords who rely on rent to make their own mortgage payments, forbearance imperils the mortgage servicers who actually hold the debt, and are obligated to make payments to their investors. These nonbank lenders actually originate a majority of new mortgages in the U.S. today, and if the forbearance rate rises to 25% – much less 50% – then these companies will be under extreme pressure. If one of the big nonbank lenders went under, the disruption to the real estate industry would be extreme.
So why doesn't the government step in, as they've stepped in to shore up the securities market? You'll have to ask them; while most experts believe that mortgage servicers are headed for serious trouble, the head of the Federal Housing Finance Agency has consistently downplayed the situation, and made it clear that there won't be any government help for servicers.
Right now, the real estate industry is in the same position as the rest of the economy: stuck in wait-and-see mode. In some ways, the best case scenario is also the worst case scenario. Let's say that the real estate market enters the same twilight zone as the real estate market; home values don't lose any ground, and sales rebound, in defiance of poor economic conditions on the ground. Positive on its face, it would also be a move into unprecedented territory. And in an industry that relies so heavily on consumer confidence, the unexplainable is also unwelcome. We might find ourselves in the position of hoping for a slight downturn, if only because it's the only outcome we could explain.
Updated on