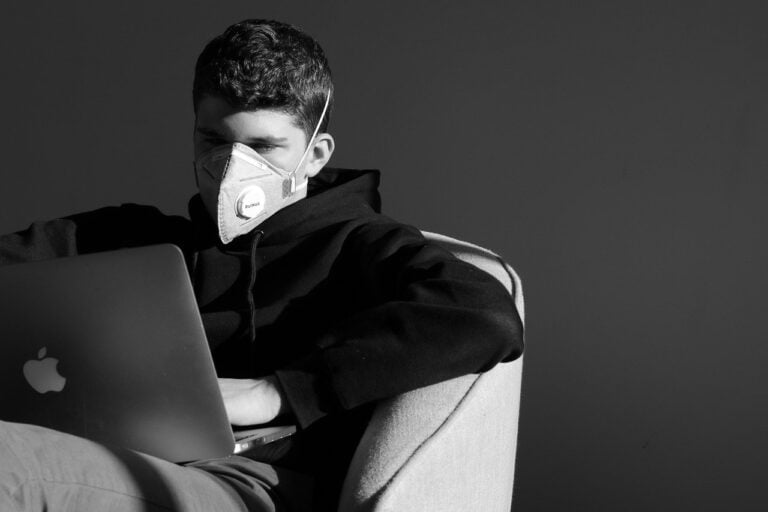 Earlier, we wished that if we get a week or a month break, what if we can play games just like children used to do so. What if we can watch silly family shows together. Now coming to the main point, the world is suffering from Coronavirus, and we all are stuck at home and maintaining social distancing to keep ourselves healthy during this outbreak. Today, we are using many applications that make our life easy, whether it is timepass applications or utility apps, but we simply can not imagine our life without these useful apps during the corona outbreak. If you want to play games or watch movies, there are plenty of useful apps available on the Play Store and App Store.

Q1 2020 hedge fund letters, conferences and more
Morningstar Investment Conference: Fund Manager Highlights Personalized Medicine, Energy Security
Hedge fund managers go about finding investment ideas in a variety of different ways. Some target stocks with low multiples, while others look for growth names, and still others combine growth and value when looking for ideas. Some active fund managers use themes to look for ideas, and Owen Fitzpatrick of Aristotle Atlantic Partners is Read More
Staying at home has become essential, and all you have to do is maintain a strict healthy routine and keep your mind active as much as possible to avoid unwanted thoughts and depression. Whether you are social distancing or in quarantine, there are lots of useful apps and other entertaining things you can do comfortably at your own home.
Free Useful Apps For Staying At Home During COVID-19
From playing puzzle games to cook something special, here we are going to discuss the top 10 free and useful apps from various categories that will help us to deal with this age of coronavirus.
1. Sworkit
We are advised to stay fit and healthy, Sworkit is one of the powerful fitness apps, you can try it at your home by setting basic fitness goals. This is a popular workout app used by Millennials; even kids can use this application for basic exercising.
As you can't go to the gym during this time, Sworkit allows you to workout daily, install the app and set the kind of exercise you prefer and the amount of time you can allocate, Sworkit will offer you a customized set of workouts based on your needs.
From Yoga to lose weight to gain muscle- this app will offer you videos; it offers a seven-day free trial, and then you can choose a monthly, or yearly plan that starts with $9.99/ month.
2. Wikipedia
If you are a student or college pass out, Wikipedia is exactly what you want. People believe that this is a general knowledge app, but it's having a large volume of content and will provide you authentic information on specific topics. Another reason to download this app is that it's available in nearly 300 languages.
All you need to download the app to your phone and you can access more than thirty millions of articles from different categories which will increase your knowledge; you can also save your favorite articles to read offline.
Thus, Wikipedia is the best time pass app; you will get all the basic information here, if you want to improve your knowledge graph and prepare for competitive exams, it is mostly recommended.
3. Google News
Generally, we get to know about trending topics and news at social gatherings, from our colleagues and from friends. But we are not allowed to step out of the house. Thus, we need to stay connected with the news and information related to Coronavirus Pandemic.
Google news is the best application and collects sources across the world; it will provide you accurate information based on your interests. The app will allow you to access important stories around the globe; you can also save stories or download specific articles to read them later.
4. Skype
The effect of coronavirus is spreading around the world, and the majority of office goers are working from home in order to stay safe and can complete projects before deadlines. And Skype is one of the best business applications that connect managers and employees in one place.
For example, you and your team members are working on performance management software, Skype allows you to conduct video calls up to 250 people and help the organization to achieve a common goal, it solves problems by getting together, and you can stay connected all the time with your team members.
5. Google Drive
Every Gmail user gets 5GB of free space that helps your employee and gets things done from anywhere on any device. From Google docs and Google sheets to Google forms and Google slides, you can access everything and replace the need for former hardware and software.
If your internet connection is slow, you can even work offline. Google Drive is very user-friendly, and if you need more storage space, all you need to pay $1.99 per month for 100GB storage space.
6. TeamViewer
If you are working from home, TeamViewer is an essential remote desktop application that allows you to connect with another desktop over the internet, and you can access it. This is a very powerful tool when you are away from the office and want to movie files on another computer.
If your organization does not want to buy a TeamViewer license, the free version is also available for home and personal use.
7. Ludo King Game
With the ongoing COVID-19 lockdown across the globe, we all have started using smartphones too much. These days, Ludo King is the most popular and favorite game among the kids and even adults. Ludo offers multiple features, and downloads are increasing daily. Currently, Ludo King has won the heart of millions, and you can play it with your Facebook friends. It is a fun game so it would be better if you try it once.
8. Groceries Apps
We are told to maintain social distancing, so it is obvious that we can't go outside and buy essential things such as groceries, masks, and other important things. Hence it would be advisable to install Amazon's Grocery app; they will deliver you everything you need at your doorstep. These types of apps can help you to get all the necessary stuff without stepping outside. It is a safe and secure way.
9. Utility Payment Apps
No doubt, we are told to stay inside the house, but we can not avoid paying utility bills. Though it is an unavoidable task, apps like Google Pay, Freecharge save time and keep us away from tension. These apps are easier and secure.
If you want to pay electricity bills, you just need to provide a few details such as full name, address, and bank details. Enter the amount and choose the mode of payment. You are done. So utility apps are easy to use, and you can make payments from anywhere, anytime.
10. Entertainment Apps
Keeping yourself fresh and entertained is the most important thing when we are at home and feeling isolated. As we can not hang out with friends, so you can download entertainment apps such as Netflix, Spotify, and many more. These apps are available on the Play Store and App Store; they will provide you unlimited entertainment at home without paying a high amount.
Useful Apps: Wrapping It Up
It's already been a couple of months; our life has been changed suddenly. We are spending most of the time using a smartphone. The above apps will surely help you to stay safe and entertained at the same time. So what about you? Have you downloaded above any of these ten apps? If not, install and try to stay healthy to keep up with the quarantine.
Stay Safe, Stay Home! Updated on