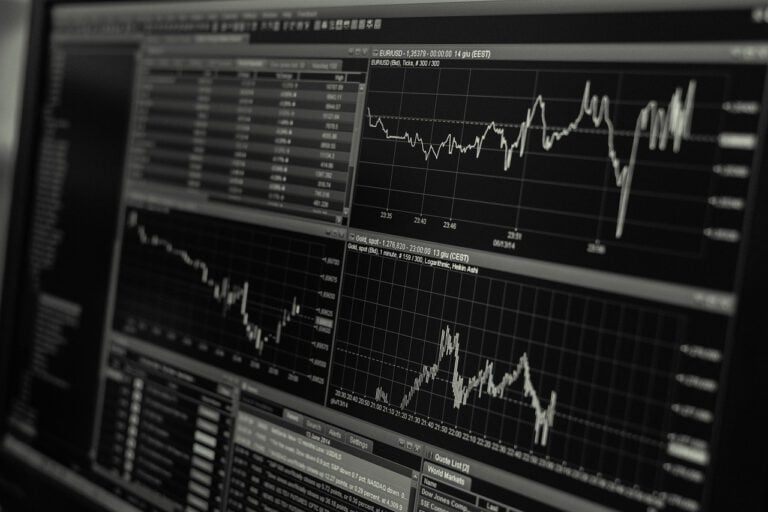 More than 4 million borrowers opted for forbearance on their mortgage to save themselves from the coronavirus onslaught. However, the wording of the CARES Act was not very clear on some points for the coronavirus mortgage relief program, leaving many confused over the restrictions in place. Owing to the confusion, many borrowers were unable to benefit from the current record low interest rates. However, on Tuesday, the Federal Housing Finance Agency, in an announcement, cleared up all the confusion.
Q1 2020 hedge fund letters, conferences and more
Coronavirus mortgage relief program: FHFA eases rules
The lending rules prior to the coronavirus outbreak were unclear on how borrowers could avail themselves of  future mortgages or refinance their loans. On Tuesday, the FHFA made it clear that borrowers who have started making payments on their current mortgage will be allowed to refinance or buy a home with a new mortgage.
Star hedge fund macro trader Colin Lancaster warns: Inflation is back
Talk of inflation has been swirling for some time amid all the stimulus that's been pouring into the market and the soaring debt levels in the U.S. The Federal Reserve has said that any inflation that does occur will be temporary, but one hedge fund macro trader says there are plenty of reasons not to Read More
Further, FHFA, which oversees Fannie Mae and Freddie Mac, said that borrowers who went into coronavirus mortgage forbearance, would be able to refinance their mortgage or buy a new home provided they have made three continuous monthly payments after the forbearance ends.
Moreover, borrowers who continue to make mortgage payments under forbearance, will be eligible for refinancing as well. This will benefit borrowers, who were mistakenly placed in forbearance plans without their knowledge or consent, and thus, were unable to refinance their loans.
This means that borrowers under the coronavirus mortgage bailout program, or those who have already gotten out of forbearance, will be able to get a new mortgage or refinance their mortgage, if they have made at least three straight monthly payments after the end of forbearance.
"Homeowners who are in COVID-19 forbearance but continue to make their mortgage payment will not be penalized," FHFA Director Mark Calabria said. "Today's action allows homeowners to access record low mortgage rates and keeps the mortgage market functioning as efficiently as possible."
This new announcement clears up the thinking that borrowers won't be eligible for another GSE mortgage for as long as 12 months after the end of the forbearance. Not only the borrowers, but lenders and servicers were also in confusion over when the borrowers under the coronavirus mortgage relief program could go back into the market.
More relief for borrowers
Until now, the U.S. mortgage giants have a policy of not buying the loans coming out of forbearance. Such a rule triggered concerns that it may impact the borrowers who opted for the coronavirus mortgage bailout program, which allows them to defer their mortgage payments for up to 12 months.
To address such concerns, FHFA has now allowed Fannie Mae and Freddie Mac to take over single-family mortgages that are in forbearance.
Under the new guidelines announced Tuesday, Fannie Mae and Freddie Mac would be allowed to buy forborne loans having note dates on or before June 30 provided they meet two conditions. First, it must be delivered by Aug. 31 and second they have only missed one mortgage payment.
"FHFA and the Enterprises will continue to monitor the impact of the coronavirus national emergency on the housing finance market and update our policies as necessary," the agency said.
Previously, FHFA introduced a new repayment option for borrowers having mortgages backed by Fannie and Freddie. Under the new repayment option, borrowers can stop the usual payments. Instead, they will have to pay the owed amount when they sell the home, refinance the loan or at the end of the mortgage.
Financial experts have applauded FHFA's new rules. As per the experts, the new rules will ensure that a borrower with a good track record, i.e. those making timely payments or those who successfully exited forbearance, benefit from the current mortgage rates. Further, the new guidelines would also help make the mortgage market efficient and lower credit availability constraints.
Most didn't need coronavirus mortgage forbearance
FHFA's announcements will surely come as a big relief for a large number of borrowers. More than 4 million Americans have entered into forbearance agreements to stop making mortgage payments for a few months. However, a recent study claims that most of them did not need any such agreement.
As per the data from LendingTree, just about 5% of the borrowers, who went for forbearance, actually needed a forbearance agreement. Without a forbearance agreement, such borrowers wouldn't have been able to meet their financial obligations.
The data shows that 26% of the borrowers would have made their monthly payments, but may have had to cut spending on other essential items. About 70% of the borrowers said they entered the forbearance because they wanted a break from paying the mortgage.
The survey found that about 25% of the respondents applied for the forbearance due to the coronavirus pandemic. About 80% of such applications were approved.
The rate at which borrowers are requesting forbearance seems to be dropping now. On the other hand, the mortgage purchase application activity has gained momentum. Both of these are good signs for the housing market, suggesting one can expect a bounce back once the state economies reopen.