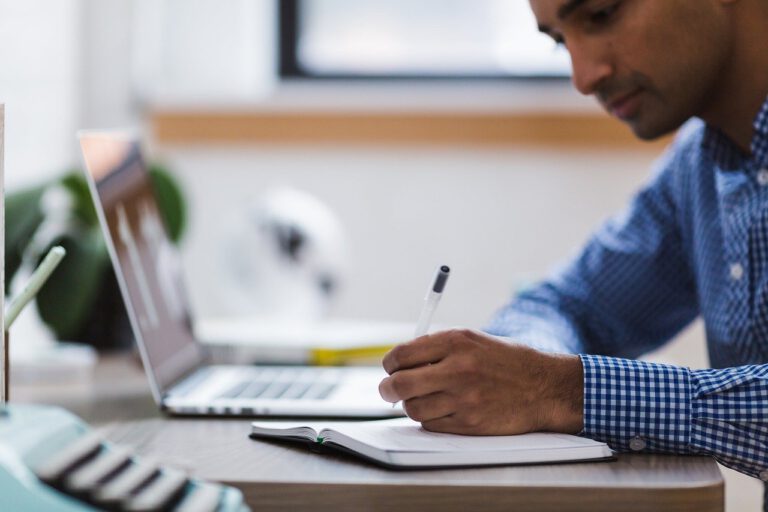 "When the Levee Breaks," originally recorded in 1929 by country blues artists Kansas Joe McCoy and Memphis Minnie, is among Led Zeppelin's heaviest-hitting recordings. The vocals start out with the line, "If it keeps on rainin', levee's goin' to break." While the US prepares, in varying degrees, for reopening, it is still raining on early-stage businesses and there is no sign of a reprieve anytime soon. CEOs are left wondering, what happens when their Small Business Administration funding runs out? What will access to capital markets look like in six months? How do they manage cash flow when the country is technically open for business, yet revenue is still severely impacted by the fallout from this crisis? In other words, how do they keep the levee from breaking?
Q1 2020 hedge fund letters, conferences and more
With answers to these questions less than clear, business leaders can get distracted from the core elements that made their business successful in the first place. Here are some creative ways for businesses to overcome the stressors of the present investment environment.
David Abrams Explains How To Value Stocks
Continued from part one... Q1 hedge fund letters, conference, scoops etc Abrams and his team want to understand the fundamental economics of every opportunity because, "It is easy to tell what has been, and it is easy to tell what is today, but the biggest deal for the investor is to . . . SORRY! Read More
Early-stage business planning: Know your numbers.
Leaders of early-stage businesses should take this time to arm themselves with deep knowledge of their industry, their finances, their competition, and the availability of federal and local funding sources. It starts out with getting to know your business on an intimate level. Run budget scenarios for business-as-usual and business in the age of COVID-19. Once armed with these projections, managers should identify which expenses are avoidable and take immediate action to reduce them. This is a perfect opportunity to reduce excess spending that could have been eliminated, pandemic or not.
Be strategic when cutting costs.
Don't slash expenses recklessly only to find that your business is suffering adverse effects six months down the road. Only make cuts in those areas that will not impact your core business function and ability to generate revenue.
Keep the following questions in mind:
Once the current crisis ends, what will your business look like?
What will your industry as a whole look like?
Is your current business model viable? If not, how long will it take before it is viable again and do you have the resources to withstand the downturn?
What are creative ways to alter your business model to pivot towards a more sustainable revenue stream?
As important as it is for leaders to intimately understand their own business in this climate, it is equally important to understand what the competition is doing. With social media use surging, Twitter and LinkedIn have become a tremendous resource to keep tabs on what your competitors are doing, from identifying shifts in strategy to gleaning consumer feedback. Take the time to digest how your competition is reacting and determine whether their strategy works for you. Is there opportunity to, dare I say, collaborate with the competition? Nothing should be off the table.
On the funding side, while many business owners have focused on federal programs such as the SBA's Paycheck Protection Program and Economic Injury Disaster Loan program, there are often resources available at the state and local levels such as local economic development groups and community foundations. In addition, the Securities and Exchange Commission said it would provide relief to smaller firms seeking to raise capital via online platforms to meet "urgent funding needs" due to the coronavirus-related disruption.
Insurance: Don't be afraid to haggle.
Once early-stage business leaders have identified areas for cost reduction, it's time to start negotiating. Everything is negotiable. And every little bit matters — even if the dollar amount at first blush seems insignificant. Sure, there are the obvious, often big-ticket expenses, like the lease on your office space and contracts with vendors and suppliers. You might overlook, however, the seemingly rigid expenses such as business insurance premiums. According to the Insurance Information Institute, auto insurers will be giving back a total of $10.5 billion in premiums and benefits to their insureds. Depending on their insurer, policyholders will receive the paybacks in various forms — such as premium percentage discounts, credits, and added coverages.
With most Americans driving — thus crashing — less than usual, a reduction in car insurance premiums makes sense. But what about commercial general liability insurance premiums and other business insurance policies? In many instances, those are negotiable as well. Even under usual circumstances, many companies have experienced the dismay of receiving a bill for an unexpected additional premium at the expiration of their general liability insurance policy.
These fees appear because many policies are auditable. An audit occurs when an insurer examines the financial statements of a policyholder to determine if the policy premium represents an accurate rating of the company's exposure to liability. If the premium is determined to be too high, minimum premiums will impact refunds. Keep in mind also that some insurers consider the premium fully earned and accordingly, do not issue refunds. It is important to read your policy carefully.
For example, take commercial general liability insurance. Premiums on these policies are calculated based upon projected sales or payroll numbers for the upcoming year. The vast majority of early-stage businesses will fall drastically short of these numbers in 2020, either because sales have plummeted or because of layoffs. As such, policyholders should take the time to build out a financial model for the remainder of the year that accounts for COVID-19. Once you have these numbers ready, contact your insurance agent and request that they communicate the updated figures to the insurance carrier. This could result in a significant savings on your premiums for the remainder of the policy term. We have seen businesses save tens of thousands of dollars by employing this tactic. One example was an oral surgeon who was able to cut his professional liability insurance in half.
Conclusion: Preparation can stanch the early-stage business flood
Certainly a flood of worries has washed over the small and medium-sized business community over the past several weeks. While some structures have been put in place to help stanch the tide, to keep the levee from breaking, early-stage businesses should consider getting back to basics and focusing on the essential building blocks, getting reacquainted with their businesses from the ground up. By doing so, managers can see what gaps need to be filled and which processes can be streamlined. Sitting off to the side and doing nothing is not an option for any entrepreneurs who want to keep their early-stage business alive when this all comes back.
As Robert Plant proclaimed in his iconic track, "Cryin' won't help you. Prayin' won't do you no good."