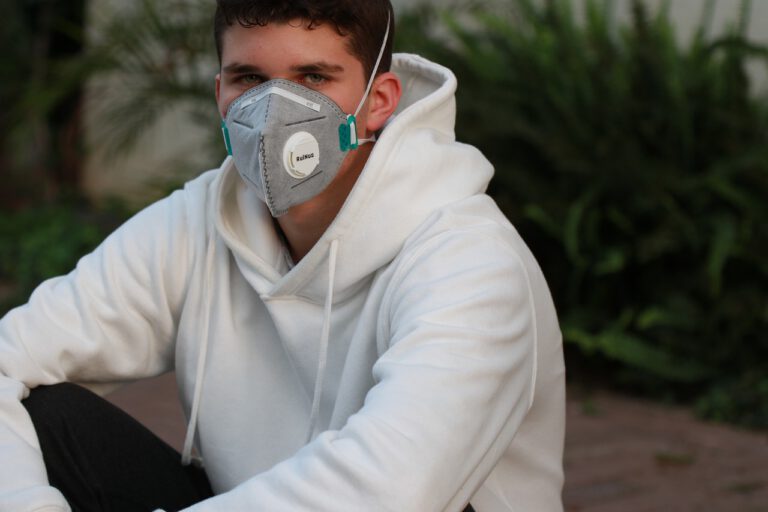 Strubel Investment Management commentary for the first quarter ended March 31, 2020, discussing why the market isn't down more.
Q1 2020 hedge fund letters, conferences and more
You may have noticed you haven't received your usual quarterly printed letter yet. Due to the state-mandated lockdown, our high-volume laser printer is "quarantined" in our office. Once the lockdown is lifted, I'll be printing and mailing your usual quarterly letter.
Seth Klarman Describes His Approach In Rare Harvard Interview
In a rare interview with Harvard Business School that was published online earlier this month, (it has since been taken down) value investor Seth Klarman spoke at length about his investment process, philosophy and the changes value investors have had to overcome during the past decade. Klarman's hedge fund, the Boston-based Baupost has one of Read More
For now, I am sending out this briefer email newsletter.
Although the stock market was down over 30% at one point, it has bounced back and is now down only a little over 10% for the year (as of 4/29). Our investments did better comparatively (in this case down less than the market). Our Capital Appreciation Portfolio led with a return of -8.19% for the year. We also have a new, more concentrated version of our Capital Appreciation Portfolio, which was only down -6.11%.
By comparison, global stocks returned -15.21% and the S&P 500 returned -10.36% so far.
Here's how other assets performed as of 4/29/2020:
US Total Bond Market: 4.23%
International Government Bonds: 1.08%
Investment Grade Corporate Bonds: .40%
Inflation Protected Bonds: 4.97%
Real Estate: -18.36%
Emerging Market Stocks: -20.65%
(All the returns listed are those of the ETFs we use.)
Again, as a reminder, your portfolio will contain a combination of most or all the investments listed, so its performance will be a blend of all the returns.
Why Isn't the Market Down More?
This might seem odd to some. How can the market be down only 10% while we are in the middle of a pandemic?
The first thing to keep in mind that the stock market represents a collection of some of the largest companies in the US (and the world). The current situation has been much harder on small business than it has been on larger companies.
Second, I think the stock market is seeing the same positives I see in how the government is handling the current crisis from an economic perspective.
One thing that makes me more bullish on the recovery from this downturn compared to 2008-2009 is that now the government seems to have decided big problems require big solutions. In the previous recession, we had big problems but a stimulus package of about $850B in size. Currently, we've seen four bills passed that total about $2.8T in spending. We also are hearing talk of a large fifth stimulus bill.
I'm not suggesting that the current bills are perfect or will fix everything. We've all read about the difficulty people are having filing for and receiving unemployment benefits, the stories that big banks may have prioritized SBA loans for their larger customers instead of smaller businesses, and the delays in stimulus checks being sent out. I'm not saying there aren't problems. What I am saying is that in contrast to the previous recession where we had a big problem and small attempted solutions, this time we have big problems paired with big attempted solutions. The government is at least dealing with the recession in a directionally correct way. That is, throw money at the economy until its back on its feet.
Preparing for a Second Wave?
As I've stated numerous times in past newsletters, my expertise is in finance and investing, not the health care field. I am going to refrain from opining on what might happen with COVID-19 as we go into summer and the fall.
What I do know is that the stock market is always worried about the last big thing happening again. It's almost a certainty that come fall, somewhere in the world, someone will get sick with some type of respiratory illness and headlines about a possible second COVID outbreak (whether true or not) will hit the wires. Investors should be mentally prepared to read news stories speculating about a second outbreak, a few evenings of CNBC's "Markets in Turmoil" specials, and probably a market drop of 4% in a day. In short, prepare for market volatility. The market is going to be on high alert for even the slightest clue there might be a second pandemic wave.
From an economic perspective, I think we'll see the same response to a second wave as we saw this time around. In fact, we might even see a stronger response given that the upcoming 2020 election will be right around the corner. The Trump administration has been very clear that their primary message for reelection was (is) going to be the strength of the economy, so we believe they will do everything necessary again to counteract any issues.
Updated on