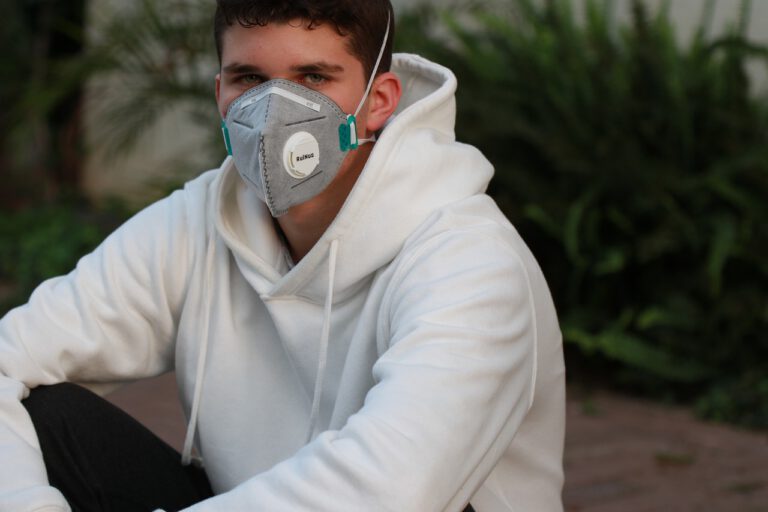 A recent survey by the National Endowment for Financial Education reveals that almost 9 in 10 Americans feel anxious about money! And in the last three weeks, almost 16.8 million people in the US have filed for unemployment benefits due to widespread coronavirus!
Q1 2020 hedge fund letters, conferences and more
Isn't it alarming?
Seth Klarman Describes His Approach In Rare Harvard Interview
In a rare interview with Harvard Business School that was published online earlier this month, (it has since been taken down) value investor Seth Klarman spoke at length about his investment process, philosophy and the changes value investors have had to overcome during the past decade. Klarman's hedge fund, the Boston-based Baupost has one of Read More
And I guess, this number will increase as most of the businesses in our country are shuttered. All of us are following aggressive social distancing norms to brace ourselves from this deadly virus.
So, if you are worried about your finances, then you aren't alone, buddy! The CARES Act signed by President Trump on March 27, 2020, brought a sigh of relief to most of the people in the US.
It will provide a $2 trillion stimulus for the people affected due to COVID-19. So, if you are eligible, you can receive a stimulus check amounting up to $2,400.
But a recent Bankrate survey reveals that 57% of the respondents said that they want more financial aid from the government!So, you can have a rough idea that many people are financially crippled due to this coronavirus.
The Affect Of COVID-19 On Your Finances
Here are some of the key factors that are making most Americans worried about financial impact due to COVID-19.
Let's start!
1. High healthcare costs
Well, the symptoms of COVID-19 and normal flu are quite similar. So, if you develop any symptoms, it's normal to get worried. However, if you are experiencing mild symptoms, then you can be treated at home! But in some cases, you may require hospitalization.
In that case, the costs of medical care can be quite high, depending on your insurance coverage!
But thanks to the US lawmakers. Recently, it has been declared that COVID-19 tests are free of cost! But apart from that, there are some associated costs for which you need to be prepared.
According to a report by FAIR Health:
If you are insured and receiving care from in-network hospitals, you might have to pay out-of-pocket expenses of around $21,936 to $38,755.
If you aren't insured or receiving care from an out-of-network hospital, you might have to pay around $42,486 to $74,310 for health care costs.
So, I would suggest you go through your insurance coverage carefully. And check out the in-network and out-of-network hospitals of your insurer!
2. Debt piling up amidst the outbreak of COVID-19
A survey by CreditCards.com reveals that about 59% of the credit cardholders in our country already had a credit card debt when the pandemic hit.
Trust me, the interest rates of credit cards won't stop due to the coronavirus. So, if you are unable to pay off your outstanding bill, talk to the credit card company about your financial hardship.
Many credit card companies are offering lowered interest rates, waving off late fees, and skipping of payments. So, depending on your situation, you may get relief!
But what if you don't get any assistance from your credit card company. And let me tell you, buddy, missing payments can leave a long-lasting impact on your credit report!
So, in that case, you can consolidate your credit card debts to pay off your outstanding bills!
But is debt consolidation a good idea to get rid of credit card debt during this pandemic?
Well, why not? You can pay off your multiple credit card debts through a single payment every month! And that too with lowered interest rates! So, you can get rid of your credit card debt with ease and comparatively faster!
3. Lower interest rates in savings accounts
In March 2020, the Federal Reserve announced two emergency cuts, resulting in the interest rate ranging from 0% to 0.25%.
Eventually, most of the traditional banks are offering an Annual Percentage Yield (APY) of around 0.1%.
So, if you have been stashing money in your savings account, the slash in interest rate can give a major blow to your finances.
However, you can look for high-yielding savings accounts offered by online banks. These online banks are offering a bit more APY than that of brick-and-mortar banks.
Besides, you can stash your money in a certificate of deposit (CD). But it's a good option if you don't need money within a certain time. Otherwise, you have to pay a withdrawal penalty if you withdraw your CD earlier.
4. Retirement fund is at stake due to decline in US stock market
According to a recent report by Fidelity, the average 401k balance slashed to $91,400 in the first quarter of 2020. And the same goes with the IRA too! The average IRA balance slashed to $16,500 during the first quarter of 2020.
So, you might panic thinking about your retirement funds! But my dear friend, you need to be optimistic! Always remember, the market had revived from earlier declines!
So, don't worry! Keep stashing your money into the IRA or 401k unless you really need it! The CARES Act enables you to withdraw up to $100,000 from your retirement fund without any penalty.
Preparation for tough times ahead:
Due to COVID-19, you might have noticed a rise in unemployment along with tight credit. Maybe, that's why many experts believe that we are heading towards a global recession.
So, don't make a major financial decision during this pandemic. Spend less and save more money for the future. You can avoid unnecessary expenses by strictly following your budget.
Secondly, if you have planned for major purchases like a car, home, or going for a lucrative vacation, it's better to postpone!
So, the bottom line is, undoubtedly we are going through a tough time of our lives. But we need to handle our finances wisely during this pandemic and be prepared to face the worst! And at the same time, we have to follow the safety measures provided by the Centers for Disease Control and Prevention (CDC).
Stay safe, mate! This shall too pass
Updated on