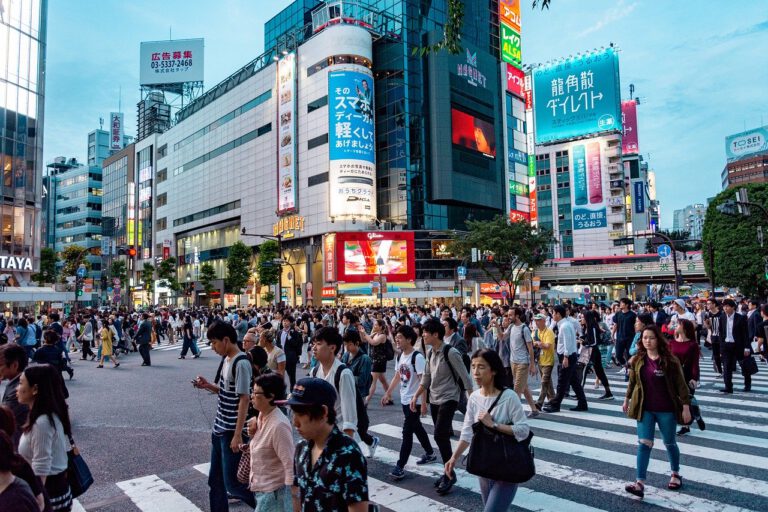 Japan became the third-largest market for activism in 2019 and has held steady in 2020 despite the coronavirus, a new report from Activist Insight has found. 
Q1 2020 hedge fund letters, conferences and more
Activist investors publicly subjected 20 companies based in Japan to activist demands in the first four months of 2020, one more than in the same period of 2019 and the highest number on record, according to data from Activist Insight Online.
Retail Investing Trends With TradeZero America's Dan Pipitone
ValueWalk's Raul Panganiban interviews Dan Pipitone, co-founder of TradeZero America, and discusses his recent study on retail investing trends. Q1 2021 hedge fund letters, conferences and more The following is a computer generated transcript and may contain some errors. Interview with TradeZero America's Dan Pipitone ValueWalk's ValueTalks ·
A new report, Shareholder Activism in Japan, finds that investor sentiment has been closely correlated with the extension of governance reforms by Shinzo Abe's government. The 15 companies targeted by non-Asian activist funds last year was a near-term record (includes three companies targeted by both Asian and non-Asian activists).
Moreover, recent concern among foreign activists over the Foreign Exchange and Foreign Trade Act, which was signed into law last month, appears to have subsided.
Activism In Japan Has Been Immune
Although volumes of activist investing have fallen in most major markets over the past 16 months, Japan has been immune to the trend. Large U.S. activist funds such as ValueAct Capital Partners and Elliott Management have made new investments this year and several proxy fights have taken place, including Oasis Management winning board seats at Sun Corp. and Independent Franchise Partners being narrowly defeated at Kirin Holdings.
Nonetheless, 34 out of 40 proxy fights since 2014 have been led by Asia-based activists, with only six led by funds from elsewhere in an indication that U.S. funds adapt their behavior to Japan's unique norms.
The report includes interviews with activist investors that point to shifting strategies, including more operational and strategic campaigns. However, the data show that balance sheet demands reached a record level in 2019 as M&A and strategic demands fell marginally.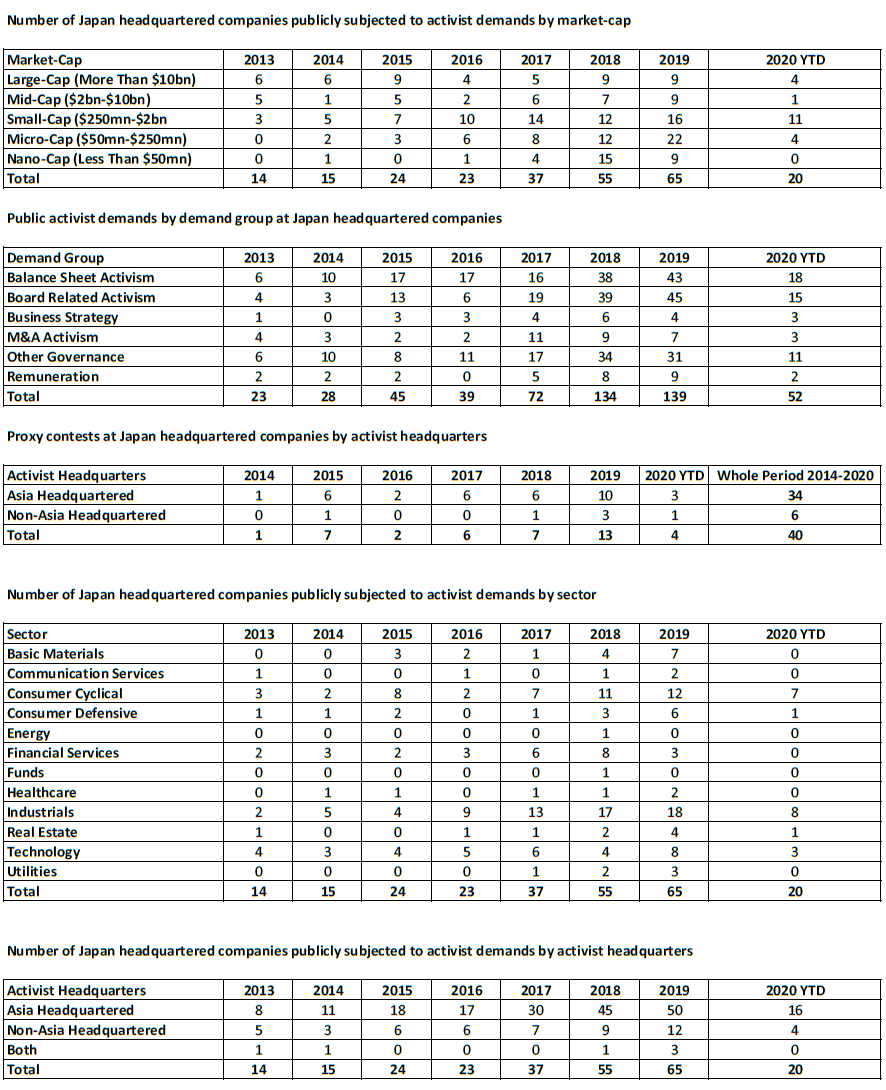 Quote
"There has been a shift in attitudes toward shareholder activism in Japan under the current administration, with more institutional investors supporting shareholder proposals and more campaigns launched both by American activists and those closer to home," said Josh Black, Activist Insight's Editor-in-Chief and the editor of Shareholder Activism in Japan. "Nonetheless, significant barriers to activism remain."
---
About Activist Insight  
Since 2012, Activist Insight (www.activistinsight.com) has provided its diverse range of clients with the most comprehensive information on activist investing worldwide. Regularly quoted in the financial press, Activist Insight is the trusted source for data in this evolving space. Activist Insight offers five industry-leading products: Activist Insight Online, Activist Insight Shorts, Activist Insight Governance, Activist Insight Vulnerability – a tool for identifying potential activist targets – and Activist Insight Monthly, the world's only magazine dedicated to activist investing.