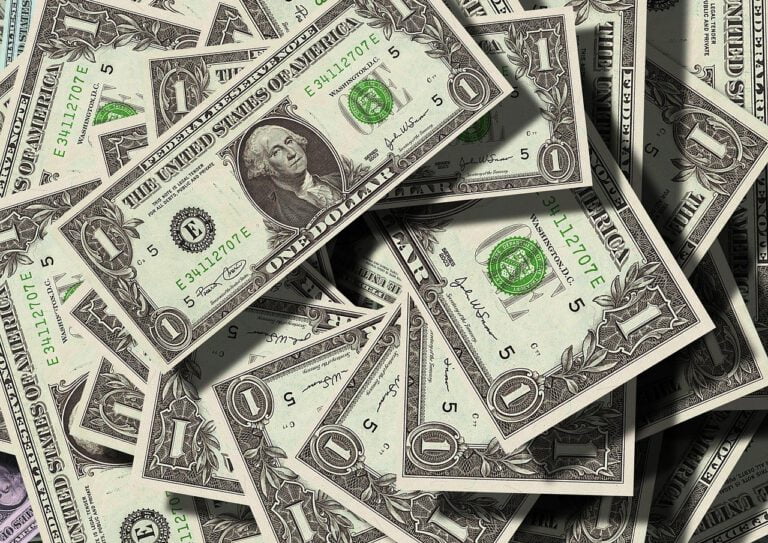 Some 4 million Americans are set to receive their coronavirus stimulus money as a prepaid debit card, but unfortunately, many are mistakenly throwing it out with the junk mail. The prepaid debit cards containing coronavirus stimulus money will arrive in a plain envelope, so it might not be obvious that it isn't just another offer for a credit card.
Q1 2020 hedge fund letters, conferences and more
Card containing coronavirus stimulus money looks like junk mail
The IRS started sending out coronavirus stimulus money as prepaid debit cards last week. About 4 million Americans are set to receive cards instead of checks containing their coronavirus stimulus money.
This mining and metals fund is having a strong year so far
The Delbrook Resources Opportunities Master Fund was up 9.2% for May, bringing its year-to-date return to 33%. Q1 2021 hedge fund letters, conferences and more Dellbrook is an equity long/ short fund that focuses exclusively on the metals and mining sector. It invests mainly in public companies focused on precious, base, energy and industrial metals Read More
One person who received a prepaid debit card told local CBS affiliate that it arrived in a plain white envelope with a return address from Omaha, Neb. She initially thought the card was either a scam or a credit card offer, but when she read the pamphlet that came with the card, she realized it was her stimulus payment.
Not everyone is as careful when dealing with what looks like junk mail. Because of the way the cards look when they arrive, some are cutting them up and throwing them away.
Fox Business adds that the envelopes are marked "Money Network Cardholder Services," which also sounds like some kind of scam. USA Today reports that the back of the card contains the logo of the issuer, which is MetaBank. The front of the card looks like the blue part of the American flag with stars,
When the woman went to activate the prepaid debit card containing her coronavirus stimulus money, she initially had some concerns about the process. She said she had to call more than six times and answer personal security questions to activate it. She started to worry that the card was an identity theft scam, but when she and her husband bought dinner using it, she realized that it must indeed be her stimulus money.
This lady is still waiting for a PIN code for the card, which means she can't use it to withdraw money from an ATM. However, she can use it to make purchases or pay bills in the meantime.
Other important things to know about the debit cards
It's unclear who will receive a prepaid debit card and who will receive a check, but we do know that those who will receive a card did not set up direct deposit when filing their taxes. The Treasury department that determined who will receive a card instead of a check with their coronavirus stimulus money is called the Bureau of the Fiscal Service.
According to the local CBS affiliate, the tax returns of those who will receive prepaid debit cards were processed by the IRS service centers in either Austin, Tex. or Andover, Mass.
The IRS said most people who use the prepaid debit card will not incur a fee. There is a 25-cent fee for checking the balance at an ATM, but there are free ways to find out the balance, like by calling, using the mobile app or going online.
Taking more than one withdrawal at an out-of-network ATM will incur a $2 fee. Other fees will be incurred when the card is used internationally or if a replacement is needed for a lost card.
To use the card, you will have to activate it by calling 1-800-240-8100 and then answer some security questions. You will also have to register the card at EIPCard.com. If you can't find an in-network ATM, you can also take cash out at the register when checking out at a store that accepts card payments and allows for cash back.