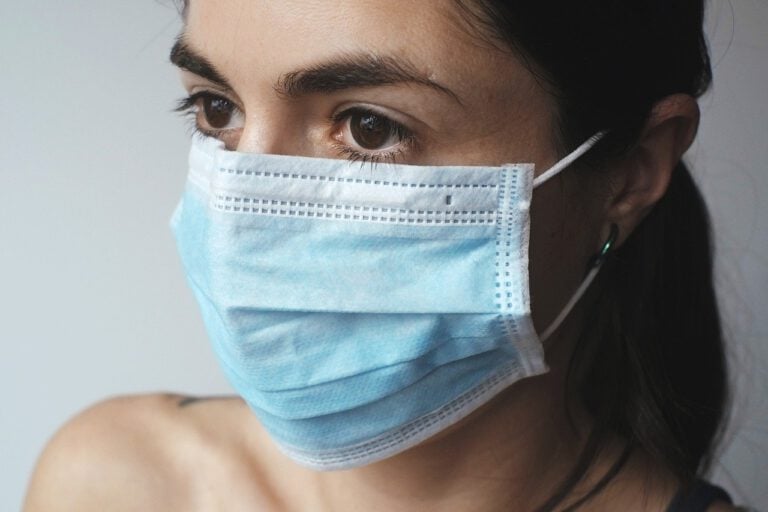 There's new evidence in claims about a coronavirus cover-up by China. A report from the Department of Homeland Security dated Friday and obtained by the Associated Press suggests that Beijing purposely covered up the severity of COVID-19 so it could hoard medical supplies.
Q1 2020 hedge fund letters, conferences and more
New report about coronavirus cover-up in China
The report state that china "intentionally concealed the severity" of the COVID-19 pandemic from the rest of the world in early January. The report was not classified, although it was marked as "for official use only."
EXCLUSIVE: Lee Ainslie's Maverick Had A Challenging 2Q
Maverick USA was down 3.3% for the second quarter, while Maverick Levered was down 2.1%. Maverick Long Enhanced was up 8%. Year to date, Maverick USA is up 31.8%, while Maverick Levered has gained 49.3%. Maverick Long Enhanced has returned 9.9% for the first six months of the year. Maverick Capital is a long/ short Read More
DHS states that during China's coronavirus cover-up, it increased imports and reduced exports of medical supplies. Beijing also denied it was restricting exports and was "obfuscating and delaying provision of its trade data," the intelligence report adds.
It also states that China delayed telling the World Health Organization that COVID-19 "was a contagion" for most of January so it could import medical supplies from other countries. DHS also states that China sharply increased its imports of surgical gowns and masks. The agency's analysis is based on a 95% probability that Beijing's import and export changes were abnormal.
China told the WHO about the outbreak on Dec. 31 and then informed the U.S. Centers for Disease Control and Prevention on Jan. 3. On Jan. 8, it publicly stated that the pathogen was a novel coronavirus. It wasn't until Jan. 20 that Beijing announced publicly that COVID-19 could be transmitted between people, despite evidence that Chinese officials knew as early as Dec. 6.
Other intelligence agencies also say China covered up COVID-19
U.S. intelligence officials and the Trump administration aren't the only ones accusing China of a coronavirus cover-up. The Australian newspaper The Daily Telegraph obtained a report from Western governments on COVID-19. The report was from the "Five Eyes" intelligence agencies from the U.S., the U.K. Canada, Australia and New Zealand. The report accused Beijing of "endangerment of other countries" by covering up details about the coronavirus.
The report states that Beijing silenced doctors who spoke out about the virus or made then disappear. It also states that Chinese officials destroyed evidence of the coronavirus in laboratories and refused to provide live samples to scientists from other countries who were working on vaccines.
The Western governments' 15-page report covers several themes, including the "deadly denial of human-to-human transmission" and the silencing or "disappearing" of doctors and researchers who spoke out about the virus. It also states that China destroyed evidence of the coronavirus from genomic studies in laboratories and bleached "wildlife market stalls." The report adds that Beijing refused to provide live samples to international researchers who were working on a vaccine.
Origin of the coronavirus also called into question
The report also appears to back up with the Trump administration has said about the coronavirus possibly originating in a lab, specifically, the Wuhan Institute of Virology. The dossier mentions some members of the WIV team who were either trained or employed by the Commonwealth Scientific and Industrial Research Organization's Australian Animal Health Laboratory. The researchers reportedly carried out risky research on bat pathogens, including SARS, under partnership between the CSIRO and the Chinese Academy of Sciences.
The paper calls attention to a study conducted in 2013 on a virus that has been found to be 96.2% identical to the coronavirus that causes COVID-19. It also describes research aimed at synthesizing SARS-like coronaviruses to see whether they could become transmissible from bats to mammals. In other words, scientists were altering parts of the virus to see whether it could jump from bats to other species.
In a 2015 study conducted in partnership with the University of North Carolina, researchers learned that the virus could jump from bats to humans and that no treatment could help. In March 2019, a team at the Wuhan Institute of Virology published a study that indicated that SARS- or MERS-like coronavirus outbreaks would probably originate from bats in China.
Holding China accountable for coronavirus cover-up
Secretary of State Mike Pompeo said on Sunday that China was guilty of a coronavirus cover-up and must be held accountable. In an opinion piece, Fox News offered some suggestions of ways China could be held accountable for its alleged coronavirus cover-up.
The news outlet suggested that the best way to hit back is "by undermining its [China's] propaganda campaigns and b y crushing its illicit pathways to growth." It added that the Trump administration has already done some work in both those areas.
Fox News said the U.S. should not default on its debt as some have suggested. It also said the answer is not more tariffs because the response should prove that the U.S. can be trusted while China cannot be.
The news outlet suggested that the best way to hit back is to bring essential manufacturing back to the U.S. For example, Fox News said the tax benefits that built a major pharmaceutical hub in Puerto Rico should be restored. It also said tax incentives, regulatory relief or "whatever it takes" should be used to convince U.S. companies to bring their manufacturing facilities back home.
Fox News also suggested that China's access to U.S. labs and universities should be restricted. It also said the U.S. should halt Chinese acquisitions of U.S. companies and properties. It called attention to the European Union's move to keep Chinese state firms from purchasing European companies despite the government's usual avoidance of opposing China on anything.
It also suggested "an aggressive public relations campaign that will penetrate Beijing's suffocating lockdown of news and social media in the country and undermine President Xi Jinping's authority."