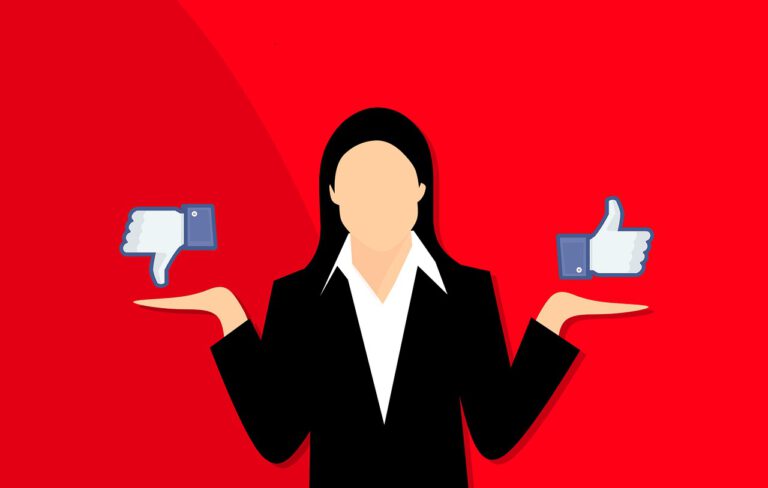 If the Wisconsin primary debacle revealed anything, it's that local elections are fragile infrastructures that require meticulous planning and advanced action. With a number of state primaries still to be held, and the November general election mere months away, adapting our electoral system to our current "shelter in place" reality requires time and resources. If in-person voting must be avoided for the sake of public health, the question then becomes, what is a secure replacement?

Q1 2020 hedge fund letters, conferences and more
Securing The 2020 Local Elections
There are a number of proposed options for securing the 2020 elections. Michelle Obama backed an initiative to expand mail-in voting and online voter registration. Some states are exploring mobile voting options. California just announced a statewide mail-in ballot initiative. But at this juncture no option should be adopted as a viable replacement without massive overhauls.
How Value Investors Can Win With Tech And "Fallen" Growth Stocks
Many value investors have given up on their strategy over the last 15 years amid concerns that value investing no longer worked. However, some made small adjustments to their strategy but remained value investors to the core. Now all of the value investors who held fast to their investment philosophy are being rewarded as value Read More
Wide-scale online voting, for example, would require a massive amount of testing which should take place first with municipal elections. That way, a rollout can be tested from start to finish when only 20-30 percent of voters cast ballots, versus a Presidential election which could have 75-85 percent of voters, a massive uptick. Technology glitches and errors can be identified and subsequently smoothed out, all while maintaining the integrity of the system. The debut of mobile voting in Iowa during this year's caucuses was disastrous as the system wasn't tested sufficiently and many volunteers lacked enough knowledge on how to submit their counties' votes.
And while some find it tempting to assign partisanship motivation for the adoption of alternative voting methods, specifically for mail-in voting, the thinking that one party would be favored over the other is unfounded. In fact, multiple studies have shown that partisan participation doesn't change when adopting alternative voting methods.
Mail-In Voting
Mail-in voting has the potential to be a viable option because it's based on a pre-existing system. Absentee balloting, for example, has proven effective since its inception nearly 100 years ago. But this system supports a minority of the total voting population – at most 26% in some states, according to MIT. To scale this system to 100% of voters would be challenging, although not impossible.
There are a number of states, like Washington and Colorado, that allow no excuse or mail-in only voting. These systems could adapt to a larger mail-in voting population more quickly than others, but it would still take time. Most states have a high barrier to entry when it comes to absentee ballot – meaning the volume that they process is quite small compared to the foot traffic at voting booths. Scaling this system in these states would be quite intense.
To achieve a full scale mail-in voting system, a few things must happen. First, validation measures must be inserted throughout the entire process, from issuing ballots to tracking returned ballots and storing recorded votes. No opportunity for tampering can exist and full transparency into the ballot's lifecycle is necessary. Second, citizens' confidence in the results must be addressed through clear explanation of the process, what to expect and how security is maintained.
There's a lot of work to be done, but it is doable. It requires time (which we're running out of) and funding (which still remains inadequate).
Online Voter Registration
The biggest complaint of online voter registration is the potential for falsifying registrations. But this is an easy fix through a data-verification system. Most countries do not have a formal voter registration program – it's done automatically by sourcing information from government records to "enroll" citizens once they become eligible. A similar system could be implemented in the U.S.
Using records from the DMV and IRS, the government can verify identities in voter registration applications. An online voter registration portal could easily integrate data sources to verify submissions. Such a system would actually be more secure than the one currently in place.
The biggest hurdle for implementing such a system is our lack of federally-enforced standards for registration. Currently, states enforce their own rules, which creates opportunities for deficiencies. Federal standards would eliminate this issue and provide a greater defense against fraudulent activity.
Mobile Voting And Local Elections
Mobile voting may seem like the next progression for our electoral system, but doing so on a national level comes in tandem with a large cybersecurity risk. As such, we cannot expect this option to come to fruition this year. Implementing this technology would take years of development and require multiple tests on local elections before ever debuting on the national stage. Best case scenario is a debut in the 2024 elections.
Estonia is an example of how a secure, nation-wide mobile voting initiative could be rolled out. An early adopter of technology, the country addressed security and reliability from the program's inception, issuing ID cards and digital IDs to every voting-eligible citizen. The technology has supported multiple state and local elections with sound results (though losers always contest).
Before the U.S. can even consider this an option, we must first issue reliable IDs to every eligible voter. Technology can then be built to serve each unique ID, with several rounds of testing executed to identify vulnerabilities and flaws. Only then can we build a mobile voting system that is secure and maintains the integrity of our electoral process.
---
About the Author
Yonatan Striem Amit is chief technology officer and co-founder at Cybereason and a former cyber intelligence operative in the Israeli Defense Forces' elite Unit 8200. 
Updated on