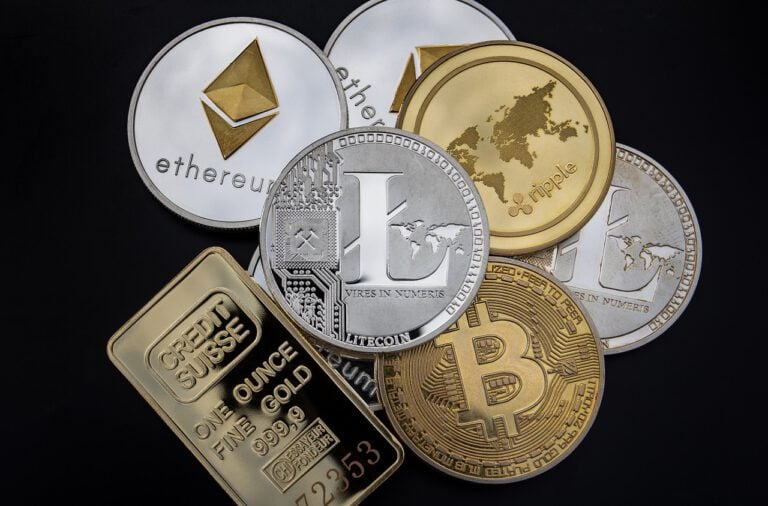 Commentary from Two Prime COO, Alex S. Blum on governments banning Stablecoins? Visa and Revolut enter into crypto foray.
Q1 2020 hedge fund letters, conferences and more
The past week saw big moves from governments, regulators, and fintech giants. According to Alexander Blum, crypto investment expert and Chief Operating Officer of fintech firm Two Prime, this bodes well for the industry as whole, especially as crypto increasingly gains recognition for the store of value function it possesses. Alex discusses the following topics this week, with full commentary below.
Hedge Fund Launches Jump Despite Equity Market Declines
Last year was a bumper year for hedge fund launches. According to a Hedge Fund Research report released towards the end of March, 614 new funds hit the market in 2021. That was the highest number of launches since 2017, when a record 735 new hedge funds were rolled out to investors. What's interesting about Read More
Government talks on banning stablecoins — what does this tell us? Stablecoins such as USDTs have risen in prominence and are often used for trading pairs on global exchanges. If a ban does come into play, what are the implications and what sort of business risks would this place on crypto businesses everywhere?
Visa and Revolut play in the Bitcoin sandbox — why now? How does this fit into the context of what's going on in the economy today?
Market Update - Crypto Cat is Out of the Bag?
On Global Governing Bodies Looking to Ban Stablecoins:
"There's been significant talk from governments and global governing bodies on banning stablecoins, specifically highlighting stablecoins' threat to sovereign states in maintaining control over their national currencies. From the stablecoin holder's perspective, why do we need the capital controls of sovereign states such as China or the United States when there are digital versions of the same monies that hold stable value and aren't as limited in their national sovereign rules?
"This is interesting in two ways. Firstly, it speaks to the real threat that cryptocurrencies present to national fiat currencies. But secondly, this potential ban also presents a real threat to stablecoins. Stablecoins such as USDT and USDC are really starting to reach a scale where they are attracting the attention of regulators and national and international governing bodies. This probably means that significant rules or limitations are going to be placed upon them, just like what's been done for bitcoin in a number of jurisdictions. Unfortunately, the cat is out of the bag and you can't undo what's already been done. There's no real way to shut stablecoins down.
However, regulators can scare people by putting limits on what happens when individuals hold stablecoins. The technically savvy individuals will be able to continue to use stablecoins freely, similar to the way that people in China can still freely use the internet using VPN. People will find more sophisticated ways to get around the controls of nations.
"Nonetheless it speaks to the risk people take when onto stablecoins for longevity. A lot of exchanges use USDT as a trading pair. But what happens when USDT is banned or these exchanges are under significant business risk as a result of the ban? It speaks to the possibility of new hybrid stablecoins that aren't pegged to any fiat currency and are beginning to crop up. These hybrid stablecoins sit between stablecoins and cryptocurrencies that aren't backed by reserves such as Bitcoin. Look for alternative currencies that have a finite supply but also a store of value that is backed by some kind of reserve as the market will begin moving in that direction."
On Visa and Revolut's Foray into Bitcoin:
"Last week, Visa and neobank Revolut announced that they'll allow for interest payments in bitcoin and the purchase of bitcoin through their platforms. What we're seeing here is very interesting in the context of the economy right now. One, as governments print a lot of money to buoy markets in freefall, it becomes clear that sound money — where the supply cannot easily be changed, is consistent, and can be depended upon— becomes increasingly valuable as fiat money becomes increasingly diluted. As a result, you'll see more mainstream groups like Visa and Revolut embrace crypto because it's what their customers want.
Additionally, in times of greater economic strain, what we find is that people like to take more risks. In an effort to find growth and to keep businesses developing, investors are flocking to Bitcoin, not to spend but to HODL. As global economies become more squeezed, you'll see more traditional businesses move toward the center and groups more willing to compromise on things they otherwise wouldn't need to — in this case, embracing the power and the possibility of cryptocurrencies."
---
About Alexander Blum, Chief Operating Officer of Two Prime
Alexander S. Blum, Chief Operating Officer and Co-founder of Two Prime, has worked across blockchain hedge funds, startups, and consulted in the space for over seven years. Prior to founding, Alex started digital investment group Atomic Capital, developed a cryptocurrency mining operation and AI-crypto hedge fund, and worked as a technology advisor for the Bill & Melinda Gates Foundation, The World Economic Forum, and an economic development specialist for the Peace Corps.
About Two Prime
Founded by Dr. Marc Fleury and Alexander S. Blum, Two Prime is a fintech firm that focuses on the financial application of crypto in the real economy and is rethinking the approach to crypto application. By bridging the best practices of traditional finance and crypto, Two Prime is applying traditional models and economic theory to the space and introducing a new asset class - the FF Macro Token. By leveraging the fund formation dynamics of crypto, along with the credibility and stability of traditional finance, the FF Token model will create stable value and real use application, reignite the crypto markets, and bring real value to purchasers.
Updated on