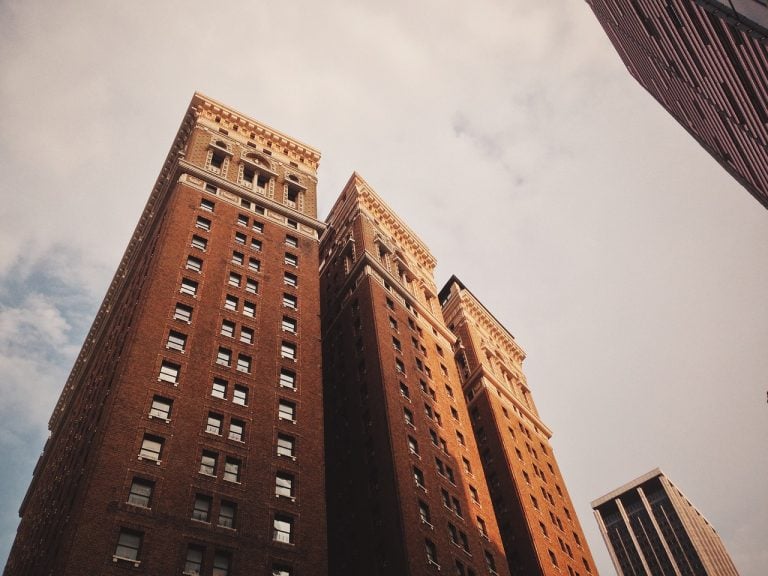 The ongoing Coronavirus pandemic is proving a point which many real estate experts have been making for decades: that traditional rental properties are the best property investment strategy. While the short-term rental industry has been turned upside down with the outbreak of COVID-19, its long-term counterpart has retained a relatively normal performance. Thus, if you have been allured by the high profitability of Airbnb properties, you should think again before deciding where to put your money as a real estate investor. This article outlines the most important advantages of long-term rental properties over other real estate investment strategies, and there are many of them.
Q1 2020 hedge fund letters, conferences and more
1. Less Marketing Efforts
The leasing agreements regulating traditional rental properties are usually made on a monthly or yearly basis. This means that once you find good tenants for your investment property, you don't have to worry about marketing it again for a while. Indeed, some renters spend many years in the same rental as long as the tenant meets their basic expectations, maintains the property in a good condition, and does not raise rent unreasonably.
Investing in the Next Generation of Emerging and Frontier Markets with Maurits Pot
ValueWalk's Raul Panganiban with Maurits Pot, Founder and CEO of Dawn Global. Before this he was Partner at Kingsway Capital, a frontier market specialist with over 2 billion AUM. In the interview, we discuss his approach to investing and why investors should look into frontier and emerging markets. Q2 2021 hedge fund letters, conferences and Read More
The opposite is true for short-term rentals which need to be constantly marketed and advertised by the real estate investor in order to secure a high occupancy rate and an ongoing rental income. This reality makes long-term rental properties not only a safer but also a more passive strategy.
2. Constant Stream of Income
The second advantage of the traditional rental strategy comes once again from the fact that these income properties are rented out on a monthly or annual basis. As soon as an investor has been able to find good tenants, he/she can start collecting rental income for months in a row without putting any efforts other than performing some basic maintenance works.
To achieve this, it is extremely important to find reliable and responsible renters who will pay rent on time and will take good care of the property. Thus, tenant screening is a crucial aspect of a landlord's job. Before deciding whom to allow to live in your investment property, you should ask for recommendations from the applicants' employer and previous landlord as well as perform a credit check. Meanwhile, you should make sure not to discriminate against any candidates on the basis of gender, age, ethnicity, religion, and other factors as this is not only immoral but also illegal.
3. Constant Demand from Renters
Another major benefit of investing in traditional rentals is the fact that people will always need a place to live in and to call home. From the point of view of an investor, this translates into a constant rental demand.
The current crisis is proving this point. While many tourists and business travelers cancelled their Airbnb reservations amid the pandemic, very few tenants have been forced to leave their rentals. The rising inability of tenants to pay rent in the upcoming months is a valid concern for landlords. Indeed, many US states and cities have adopted legislation which protects renters from eviction under the present circumstances. However, real estate investors in rental properties have also been protected in many of the areas that are most highly affected by the COVID-19 pandemic.
The two major mortgage relief options include mortgage forbearance (meaning that homeowners can pause or reduce mortgage payments for a limited period of time) and foreclosure moratoriums (preventing financial institutions from foreclosing properties due to the owner's inability to make the mortgage repayments for a limited time period). Moreover, the Small Business Administration Loan Program under the CARES Act allows for the use of small business loans to cover mortgage interest payments. These measures will protect investors from losing their rental properties even if their tenants are temporarily unable to pay rent.
4. Easier Pricing Strategy With Traditional Rental Properties
To make money from Airbnb, a host needs an elaborate pricing strategy which takes into account weekdays vs. weekends, high season vs. low season, holidays, major local events, and others. Basically, you need to have a different rate for each day to optimize your occupancy rate and rental income. This is a lot of work as you can imagine.
The situation is very different with traditional rental properties. When you buy an investment property to rent out on a long term basis, you need to conduct comparative rental market analysis to establish the prevailing monthly rent in your neighborhood for your type of property. With the help of real estate data analysis tools like Mashvisor, you can see what rent comparable properties in the area are charging in order to set a pricing which is competitive but still not too low. As soon as you've done that, you don't need to reassess your rent for at least a few months unless some major changes happen in the local housing market. Once you find tenants, you will know exactly how much rental income you will receive each and every month.
Furthermore, with long term rentals, an investor does not need to worry about factoring utilities such as electricity, Wi-Fi, water, heating, or any other into the rental rate. In most cases, rental agreements stipulate that these costs are covered by the tenant.
5. Less Maintenance Work
Yet another reason why you should consider investing in a traditional rental property is the fact that most tenants treat these properties like their own home. Tear and wear is much less with traditional rentals than with Airbnb ones. This brings about two benefits for investors. First of all, they save time and energy by not needing to implement constant fixes and repairs to their income property. Indeed, according to most standard leasing agreements, tenants are responsible for many of the maintenance works within a rental property. Second, this pushes up your return on investment as you don't need to spend too much on repairs.
6. Passive Real Estate Investing
Last but not least, the advantages listed above mean that owning a traditional rental property is significantly more passive than buying an Airbnb. This is an important consideration for part-time real estate investors who want to keep their 9-to-5 job while making some extra money in the form of rental income.
Actually, traditional rental properties can be turned into a completely passive real estate investment by hiring a professional property management company. For a share of the monthly rent, property managers take care of all aspects of running a rental business on behalf of the landlord. You should not worry about a drop in your profitability as managers are able to optimize the performance of a rental and help you make even more money as a real estate investor.
Tough times help us see things more clearly. The current Coronavirus pandemic proves once again that traditional rentals are a superior real estate investing strategy which offers optimal stability and profitability.