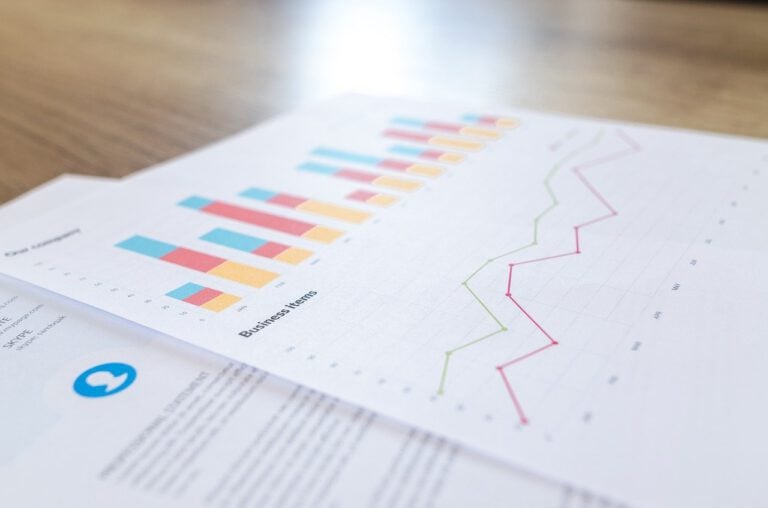 The following is an excerpt from ValueWalk's interview with Joseph Halpern, Portfolio Manager of 2 defined outcome strategies at Catalyst Funds. In this part, Joseph discusses the structured notes world. Head over to ValueWalkPremium.com to listen to the full interview.
Q1 2020 hedge fund letters, conferences and more
Exceed Holdings And The Structured Notes World
ValueWalk's July 2022 Hedge Fund Update: Tiger Cub Hedge Fund Shuts Down
Welcome to our latest issue of issue of ValueWalk's hedge fund update. Below subscribers can find an excerpt in text and the full issue in PDF format. Please send us your feedback! Featuring Andurand's oil trading profits surge, Bridgewater profits from credit, and Tiger Cub Hedge Fund shuts down. Q1 2022 hedge fund letters, conferences Read More
Yeah, sure. So, you know, I worked throughout my career in both small and large companies and what I recognised while I was at ING, with, I just liked small companies, I think there's trade offs for both. And when I went to Lehman, I went there, thankfully after they went bankrupt, so I didn't have the stress of going through a bankruptcy. I wasn't hurt financially at all, thankfully, because I wasn't there prior. But I also knew going into that job, that it was a defined period of time that after two or three years, ultimately, I would sell what they hired me for, and it would be time to move on. And so with that in mind, I really started thinking a lot of, you know, through what I wanted to do, and having some experience in structured notes, which is some of the basis for investment.
Maybe think, hey, this is an area that's ripe for disruption and write for kind of the next level of innovation. And just took a shot and became an entrepreneur. And you know, just like small companies and large companies, there's positives and negatives to being an entrepreneur but I could say, you know, now call it seven years later. Really happy I did it. It's I've enjoyed, I'll say this, I've enjoyed the benefits of entrepreneurship more more than the negatives have pulled away from it, it's probably the best way to say it. And so Exceed Investments was really created to, to add more innovation within that structured notes world and I would call the structured notes world they end up calling them more like defined outcomes. It is a term I've used for a very long time. And maybe it makes sense to just define what a structured note is just for the audience.
So what a structure note does is on a very high level is that it provides, it uses options to provide a defined outcome in terms of an exposure. So an example would be that over the next year, you're protected on the first 10% decline in the S&P 500. Which sounds great, right? Because if the market goes down 10 you don't lose anything. if the market goes down 20 you only lose 10 in return for a limit on your upside. So now, and let's say that limit is 12%. So now if the market goes up six, you'll capture six if the market goes up 30 you're only going to capture 12 and options are contractual in nature. So when you buy an option on an exchange, it's very similar to buying a stock on an exchange like if you buy IBM, you're not concerned about whether the other person will deliver IBM.
It happens because of the structure that we have in the US around securities. Options work that same way. And the contract is simply the right to buy yourself a security like IBM at a specified price, right? So if IBM has $100, right, you might sell the right or buy the right to sell IBM at 90 or something like that, right. So, so ultimately a structured note, you know, I gave one example. But structure notes are very flexible, in that there's infinity examples of ways to construct them, where you could create something that may pay, let's say, a yield or something that may pay some upside in return for some downside protection or none, right, you could leverage the upside set, that's a structured node. And so what Exceed really went out there to do was to marry some of the benefits of these defined outcomes right using options looking like a structured note with the benefits of a mutual fund wrapper which is the ability to have daily liquidity, the ability, especially for advisors to use within model portfolios, right, because one thing about structured notes is each one is individually tailored, which makes it very hard to scale. Right?
How am I going to apply that to all my clients? Right? Each one necessitates paperwork, which makes it very time consuming and very administrate. You know, there's an administrative hurdle. With mutual funds, you point and click. the structure behind them. You know, you're typically on a custodian and you find the ticker and you could apply to all your clients with with a click. So they do is really to marry benefits from one strategy into another structure. And so that's what we've done. And at this point where we, you know, we're very happy with with what we've built and we believe we've been an early innovator within the space and we continue to innovate within our funds and with with additional product.
A Goals-Based Investing Approach
Sure. So, you know, there's always a trade off between risk and reward. Right. And and so it's really a goals based investing approach. Right? So, for instance, we have one product that looks to limit the downside for our clients at 10 to 12%. of the s&p, meaning if the s&p goes down 60%, you'll lose, you know, around 10 to 12, which is great, while trying to capture two thirds of the upside, right again, all through options. So we know we always have the protection level on where we always have the upside on right. And so, you know, the question is, who does that belong to? Why did we construct that?
Who should be interested in that right and the person who's should be interested in that is a couple fold, but the easiest one is someone who's approaching retirement. Right? So, you know, going back to 2008-2009, right, we could look at this one right now we're in the middle of it, so maybe easier to talk about one of the paths. If you happen to be coming into retirement around that time, you can't afford to take a dramatic loss. Right? Just because you may not you know, even if you think the markets going to eventually recover, you may need the money prior to that. Right And so it becomes a you know, what is your goal when do you need this money? How do you apply that? And, you know, then it's, and then for everyone else, it's really a potential portion of the portfolio which is a sleep well at night, you know, portion of it.
So there's different reasons people go into it sometimes. Again, their their their goal is really saying, Hey, listen, I have kind of a mask, thankfully, enough assets I'd like to grow them further but I'm willing to exchange some amounts of that growth for protection. And so that's what we look at and through my career having traded in, you know, A in options, B in multitudes of asset classes and having seen because I'm generally attracted to complex product more to understand how it works, then necessarily buy or sell. You know, there's there's no such thing as a riskless trade. Right? So ultimately, you always have to look at it and say, Okay, what am I getting? Right? That's when it goes based.
What am I getting? Right? We understand everybody wants to maximise reward. But what's the risk here? What's my downside in this scenario? Where do I lose in this investment? And if the answer is you don't lose, then you really have to look at it really sceptically. He was like, well, I'm getting 10% and treasury is 1%. Right. So the riskless trade is I get 1% so you are giving me 9% for free. Right, the risk is somewhere. Right? It comes down to understanding that and right. So that's why it's, it really does come around, you know, goals based investing and understanding, what am I trying to achieve? For what cost? Right?
Updated on