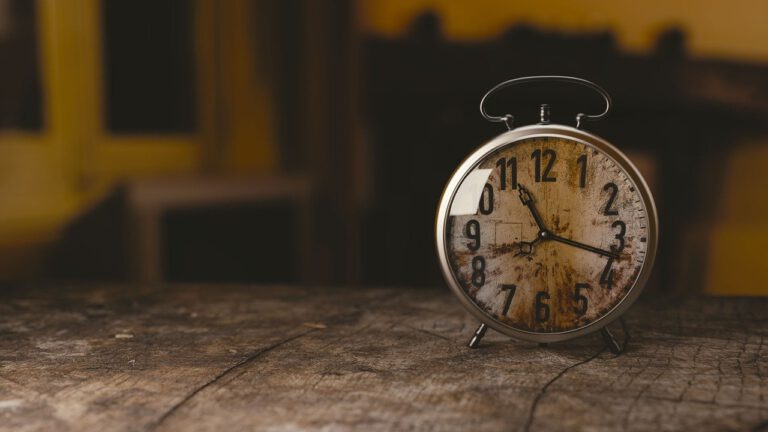 Nobel-prize-winning Economist Robert Shiller wrote a book titled Irrational Exuberance. That's all you really need to know to know that he believes that market timing works. If part of the stock price is not based on economic realities but is only the product of investor emotions, then stock investment risk is obviously greater when the irrational exuberance portion of the price is large than it is when the irrational exuberance portion of the price is small. So investors seeking to keep their risk profile constant are required to engage in market timing.

Q1 2020 hedge fund letters, conferences and more
A Recommendation To Engage In Market Timing
If the title of the book does not settle the matter for you, there have been several occasions on which Shiller has been more explicit in his support for the market timing concept. In 1996, Shiller issued a paper in which he argued that investors who maintained their high stock allocations despite the high valuation levels that applied at the time would live to regret it within 10 years. That was a recommendation to engage in market timing. And, in the wake of the 2008 price crash, Shiller said in an interview that he would not encourage investors to get back into the stock market until the CAPE level dropped below 10. Again, that's market timing.
ValueWalk's July 2022 Hedge Fund Update: Tiger Cub Hedge Fund Shuts Down
Welcome to our latest issue of issue of ValueWalk's hedge fund update. Below subscribers can find an excerpt in text and the full issue in PDF format. Please send us your feedback! Featuring Andurand's oil trading profits surge, Bridgewater profits from credit, and Tiger Cub Hedge Fund shuts down. Q1 2022 hedge fund letters, conferences Read More
All that said, I think it would be fair to say that Shiller has not been entirely clear on this question.
Nowhere in his book does he offer advice on how investors who believe in his "revolutionary" (that word appears in the subtitle of the book) understanding of how the stock market works should make use of his insights to improve their returns. The obvious implication of every word written in the book is that investors should invest more heavily in stocks at times of low prices and should invest less heavily in stocks at times of high prices. But nowhere does Shiller identify the CAPE level at which investors should drop to a lower stock allocation. Investors buy books on investing to learn what to do with their money. So I find it hard to imagine that an editor of an investing book would not insist that an author include this sort of information somewhere within the pages of an investing book. But you won't find passages addressing this question in Irrational Exuberance.
Doubts About The Merit Of Market Timing
And I have seen one interview in which Shiller expressed doubts about the merit of market timing. He said something to the effect that he once believed in market timing but that he no longer viewed it as a good idea. I was frustrated that the interviewer did not press for details as I would very much like to hear a clear statement from Shiller on this point. My guess is that he was expressing doubts about only short-term timing; people in this field frequently fail to distinguish between short-term timing (which really does not work) and long-term timing (which always works if practiced in a reasonable manner). But, without more detail, it is not possible to say for certain.
What does Shiller really believe?
I believe that he is positively disposed toward market timing. All of his research shows that stocks perform better starting from some price levels than they do starting from other price levels. So it just wouldn't make sense for him to disdain market timing altogether.
But I also suspect that Shiller is reluctant to offer too strong an endorsement of market timing. I know from personal experience that Buy-and-Holders get very upset when they hear such endorsements. The idea that market timing is a bad idea is a core precept of the Buy-and-Hold strategy. And the reality is that there has never been any research supporting this claim. People sometimes point to the research of Eugene Fama to argue that market timing does not work. But Fama only looked at short-term timing. So his research has nothing to say on the merit of long-term timing. And the research that I co-authored with Wade Pfau some years back shows that long-term timing has always reduced risk dramatically while also increasing long-term returns. So the research-based case is clear (although I would certainly like to see more research done on this question).
A Controversial Question
For the time-being, the question of whether market timing is a good idea remains a controversial question. Personally, I go further than saying that market timing is a good idea, I say that timing is outright required for investors seeking to keep their risk profile constant over time. That strikes many people as a shocking claim. If market timing not only works but is required, most of us have been doing this stock investing thing wrong for some time now. We need to rewrite the textbooks and rethink all sorts of basic strategic questions.
My sense is that Shiller is reluctant to stir up any more controversy than what his work had already generated. I hope that he will offer in-depth commentary on the question in the not-too-distant future as I believe that we would all benefit from more consideration of the matter and clear statements from Shiller would be extremely helpful in launching such a debate.
Rob's bio is here.
Updated on