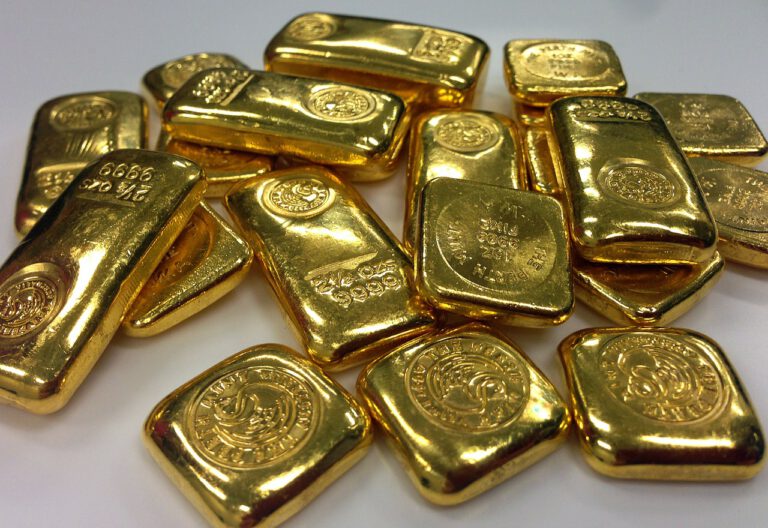 Mr. Kaplan is the perfect investor to study to improve your investing in deeply cyclical resource investments and to understand gold. As Mr. Kaplan explains in an interview (2017): "Gold is not someone's liability…. Economically, we are in unchartered waters."
Q1 2020 hedge fund letters, conferences and more
Macro Theme: Novagold
His philosophy is to start with a macro theme (A long-term bull market in gold) and then locate the best asset (Novagold) to leverage that theme. He considers gold the best risk reward of any asset class. Setting aside that gold is the best asset to own during financial crises, gold will be facing a severe supply crunch since no new large deposits over 5 million ounces are being discovered much less developed. Development from discovery to production requires over 20 years.
Seth Klarman Describes His Approach In Rare Harvard Interview
In a rare interview with Harvard Business School that was published online earlier this month, (it has since been taken down) value investor Seth Klarman spoke at length about his investment process, philosophy and the changes value investors have had to overcome during the past decade. Klarman's hedge fund, the Boston-based Baupost has one of Read More
In addition, more and more foreign jurisdictions like the Philippines or Papua New Guinea are becoming too risky to mine. Mr. Kaplan estimates the equilibrium price to incentivize new discoveries is probably $3,000 to $5,000 per ounce. I think that is too low of a price.
The patience and conviction to be successful in this type of investing are extraordinarily high. Most professional investors cannot even pretend to be as patient. Mr. Kaplan became involved in Novagold during the crisis of 2009–imagine the fear and financial stress swirling amongst investors then.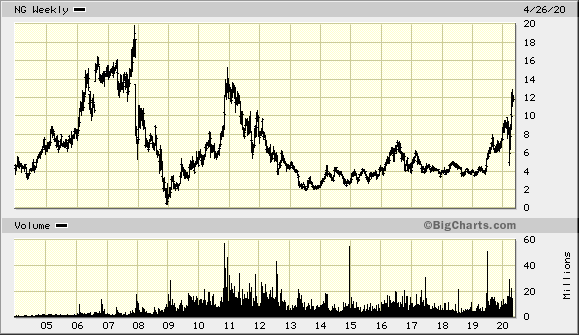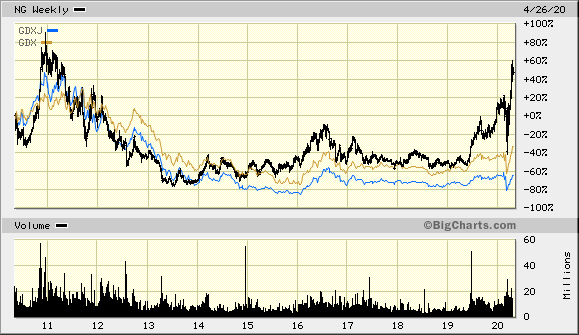 Recognizing the obvious: Intrinsic value rising well before price
From 2009 to 2019 the intrinsic value was rising as Novagold became de-risked.  The decade ticked by as Novagold obtained all the required permits, it strengthened relationships with native communities, it spun off non-core assets like Galore (copper) to Trilogy, Novagold treasury increased its cash balance to $250 million with an annual cash burn of less than $10 million, and NG's relationship with Barrick strengthened. Few cared or paid attention. Meanwhile, many jurisdictions have become even higher risk like the Philippines, Papua New Guinea, etc.
Price goes sideways while intrinsic value rises quietly.   These are the best situations to hold onto.  You just need VAST patience and to pay attention. Value accretion was occurring away from the financial statements. You would see expenses each quarter, but you would need to be aware of the permits won and the relationships strengthened. No algorithm or computer screening model will do that for you. But NG just traded as part of an index until decoupling in mid-2019.  Everything related to Novagold was increasing except the share price until one day……. Meanwhile, Mr. Kaplan held fast because of his knowledge and conviction.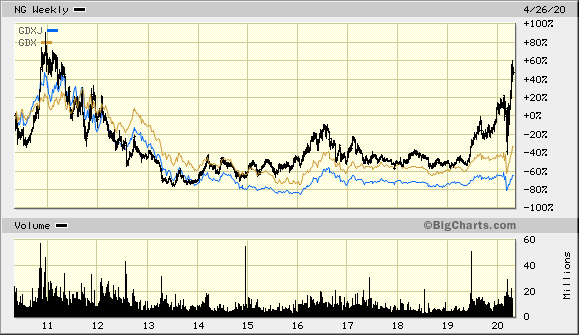 NG trades with the indexes, GDX and GDXJ, then decouples upward as price catches up with intrinsic value.
As a word of caution, this post is not a recommendation to buy Novagold even though I have been a shareholder since 2015. You should understand that Mr. Kaplan has been an investor for over 11 years through declines of 85% in NG's share price. As an investor you might check on the statements and claims made in the annual reports listed below. If Novagold's grade is considered outstanding, then look at the annual reports of five major miners and verify/check whether that fact checks out. Take nothing on faith so you can learn conviction.
How would you be willing to hold a investment without a huge payoff for over a decade while waiting for the market to turn to your analysis?
If you study those letters and annual reports, you will have a course in patient investing in a deeply cyclical industry.
Updated on