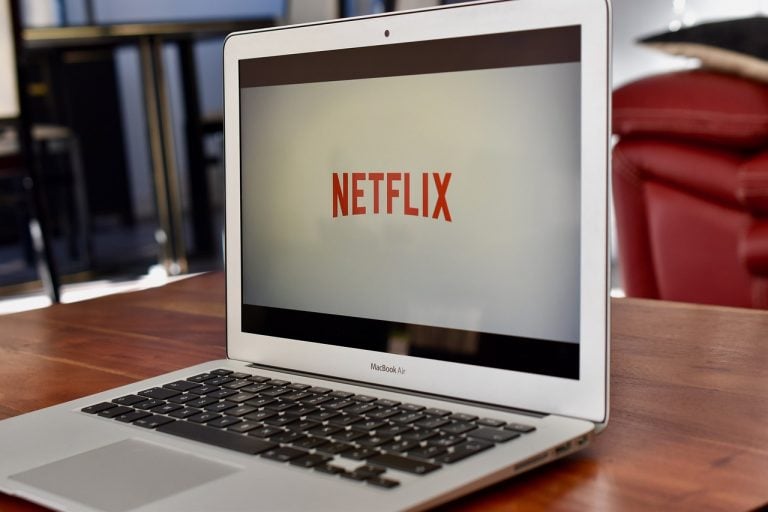 Whitney Tilson's email to investors discussing COVID-19 and Tiger King help Netflix deliver a record quarter; Is Netflix a buy?; What Netflix management (and Berna and Whitney) recommend watching.
Q1 2020 hedge fund letters, conferences and more
Netflix 1Q20 Results
1) Netflix (NFLX) reported record subscriber additions in the first quarter, but will it be enough to propel the stock to new highs?
Marathon Partners: There Is A "Compelling Opportunity" In US Cannabis
Marathon Partners Equity Management, the equity long/short hedge fund founded in 1997, added 8.03% in the second quarter of 2021. Q2 2021 hedge fund letters, conferences and more According to a copy of the hedge fund's second-quarter investor update, which ValueWalk has been able to review, the firm returned 3.24% net in April, 0.12% in Read More
The streaming giant is among the most obvious winners of the COVID-19 crisis. With billions of people around the world sheltering at home and looking for entertainment, it's little surprise that the company experienced a record quarter, especially when it has a breakout hit in Tiger King, the documentary about eccentric roadside zoo operators.
Netflix reported first-quarter results last night that blew away guidance. It added 15.8 million net new subscribers to its global service – more than twice its original guidance of 7 million net adds. Subscriber growth was above expectations in all regions, even in North America, where growth had flattened out in recent quarters and analysts worried the service was reaching saturation. The net additions were up a huge 65% from the 9.6 million subscribers added in the first quarter a year ago.
Despite this stellar recruitment of new paying customers, revenues barely edged past Wall Street expectations. The lack of an upside surprise in revenue can be explained by the drag of a stronger U.S. dollar – Netflix generates more than half of its revenue overseas – as well as the fact that many of the new subscribers signed up late in the quarter, as people around the world were locked down at home. Those customers who joined in March will be meaningful revenue contributors beginning in the second quarter.
The boom in new subscribers also failed to translate into an earnings beat, as NFLX fell short of earnings per share estimates.
Lastly, while Netflix reported an impressive increase in its operating margin, which came in at 17% (versus 10% the same period a year ago), it failed to meet its own lofty guidance of 18%. Netflix attributed this shortfall in expected profitability to more than $200 million of incremental expenses due to the COVID-19 pandemic, primarily the costs of pausing film production as well as charitable efforts to support people and companies in the entertainment production industry that need assistance getting through the crisis.
Is Netflix A Buy
2) So, is Netflix stock a buy? For insight, I turned to my new colleague, Berna Barshay, who has more than two decades of experience in the media and entertainment sectors. She writes:
As impressive as the first-quarter subscriber additions were, the forward guidance for revenue and subscribers, as well as the recent stock performance, underscore the need for caution.
Despite exiting the quarter with 183 million paid subscribers – a level about 5% higher than the company had been expecting – Netflix only guided second-quarter revenue $50 million above analyst expectations. Subscribers who joined in late March should be full revenue contributors in the second quarter, so I was disappointed to see the company's tepid guidance. Management indicated U.S. dollar strength would remain a drag – as it takes more euros, pounds, and rupees to make a U.S. dollar. But it doesn't seem like enough to explain why revenue guidance wasn't up more.
Management guided to a more normalized 7.5 million net new subscribers in the second quarter, and was also quite candid in acknowledging that the enormous growth in the first quarter may have been a pull forward of new customers that might have otherwise joined later in the year. Netflix CEO Reed Hastings said on the company's earnings call, "Our guess is subscribers will be light" in the third and fourth quarters. The letter to investors also admitted that the first-quarter business momentum was likely not sustainable:
Like other home entertainment services, we're seeing temporarily higher viewing and increased membership growth... We expect viewing to decline and membership growth to decelerate as home confinement ends.
The momentum in Netflix's business had already been reflected in the recent momentum in the stock, which closed at an all-time high of $439.17 last Thursday. Shares fell 3% in early trading this morning but are still up more than 30% year-to-date, while the S&P 500 Index is down 15%.
The first-quarter results were impressive in terms of net subscriber additions and operating margin expansion, but Berna has a warning for investors...
I would be cautious chasing the stock here, and if I was long, I would consider taking profits on at least part of my position.
Netflix has executed phenomenally for years, consistently churning out high-quality original content while maintaining a reliable service, even with the recent surge in demand.
But it seems like the best possible conditions have just occurred, and the stock has jumped to reflect that. Now, going forward, it is inevitable that growth will slow, which even the company has acknowledged.
It was an amazing quarter, but the incredible performance probably borrowed from future results, which is not at all reflected in the stock price. Yes, Netflix pulled in tons of new customers, but with movie theaters closed, no professional sports on TV, and potential new customers locked in their homes... it would have been a shock if they hadn't had extraordinary subscriber addition numbers.
While it's right to acknowledge what Netflix just accomplished, Berna is cautious about how the company will possibly top it. As she writes...
In this way, the quarter was a mixed blessing... and you could see it in the after-hours trading action last night, in which the stock initially spiked up more than 10% thanks to the massive subscriber additions, but pulled back in early trading this morning once the markets opened, as investors began to wonder, "What's next?"
The concerns that Netflix skeptics had before this quarter all still remain. There is growing competition in the streaming space. Disney+ launched in November and is already up to 50 million subscribers, a hugely successful debut that Hastings acknowledged during the earnings call. Streaming rivals Amazon Prime Video and Hulu continue to bulk up their original content, and there are several new streaming services launching imminently, including HBO Max from Warner Media and Peacock from NBC Universal.
Netflix skeptics – and there are many, as 3.6% of the stock is shorted right now – also point to the maturation of the business in the U.S. and Canada, where subscribers pay the most per month and are the most profitable. They also cite valuation and the company's high price-to-earnings (P/E) multiple (which has admittedly never mattered much for NFLX), as well as its inability to generate free cash flow.
Despite being the leading company in its industry with more than $20 billion in revenue last year, Netflix has generated negative – and rising! – operating cash flow each of the last five years. Thus, it continually needs to raise capital to support its ever-expanding operations. While the company lowered its guidance yesterday for cash burn in 2020 from $2.5 billion to $1 billion, this is due to filming being shut down almost entirely, not because the business has suddenly become much more cash generative. (A small amount of production is continuing in South Korea and Iceland only.) And while Netflix just delivered its first free cash flow positive quarter since the second quarter of 2014, there is no expectation of or guidance for free cash flow generation to remain positive.
Berna also pointed out a few new risks beyond the inevitable deceleration in subscriber additions, which have developed as a result of COVID-19...
The disappointing second quarter revenue outlook despite the first quarter upside surprise in paid subscribers raises questions, since the changes in foreign currency rates don't seem to explain all the differential. There is also little visibility as to when production can resume. While Netflix has already shot almost all its programming set to air in 2020, an inability to get back to shooting in some regions could jeopardize the 2021 slate of programming. It of course won't be alone in that predicament, and is admittedly in a better position than most TV networks, which need to be shooting by July at the latest if the Fall TV season is to commence in September with the traditional levels of new programming.
Netflix is clearly a company that is firing on all cylinders from a content development and marketing standpoint, and has a huge tailwind from the trend away from linear, broadcast TV viewing to digital, on-demand video streaming. This trend from legacy viewing to digital viewing has been around for years, and like most digital trends, the COVID-19 crisis is likely to accelerate the existing trend. In the past few weeks, countless Americans have already gotten over the hurdle of explaining to their mom and dad how they can get Netflix from the computer onto the TV. And with unemployment rising, the temptation to cord cut and replace expensive cable TV subscriptions with a few streaming services will only gain appeal.
With great programming, great management, and a great secular tailwind, Netflix is clearly a company to admire. But given that its best quarter of 2020 – and perhaps even of 2021 and 2022 – is in its rear window, and the stock is just a touch off its all-time-high...
I would borrow a phrase from the company's breakout reality hit to describe how I feel about its stock: Too Hot to Handle.
Recommended Watch List
3) Netflix ended yesterday's investor call by polling its executives about what current and upcoming programming they recommend. Here's what they said:
Reed Hastings, CEO:
Available Now: #blackAF (series), Unorthodox (series), Yeh Ballet (drama film)
Ted Sarandos, Chief Content Officer:
Available Now: Outer Banks (series)
Coming Soon: Extraction (action film), The Willoughbys (animated family film), The Wrong Missy (comedy film), Time to Hunt (Korean film), Space Force (series), Ghost in the Shell (Japanese anime series), new seasons of continuing series Dead to Me, After Life, 13 Reasons Why, Dark, Cable Girls
Spencer Neumann, CFO:
Available Now: Unorthodox, #blackAF
Coming Soon: Over the Moon (animated film)
Greg Peters, Chief Product Officer:
Available Now: Ozark (series)
Coming Soon: Extraction, Ghost in the Shell
Spencer Wang, Investor Relations:
Available Now: Too Hot to Handle (reality series)
Coming Soon: Extraction
Berna recommends Tiger King and Cheer (documentary series), The Good Place (recently concluded NBC series that lives on Netflix), Dead to Me and The Politician (dark comedy series, originals), and Unbreakable Kimmy Schmidt (recently concluded original comedy series).
I would add that if you love Homeland, don't miss the Israeli TV series Fauda.
Best regards,
Whitney