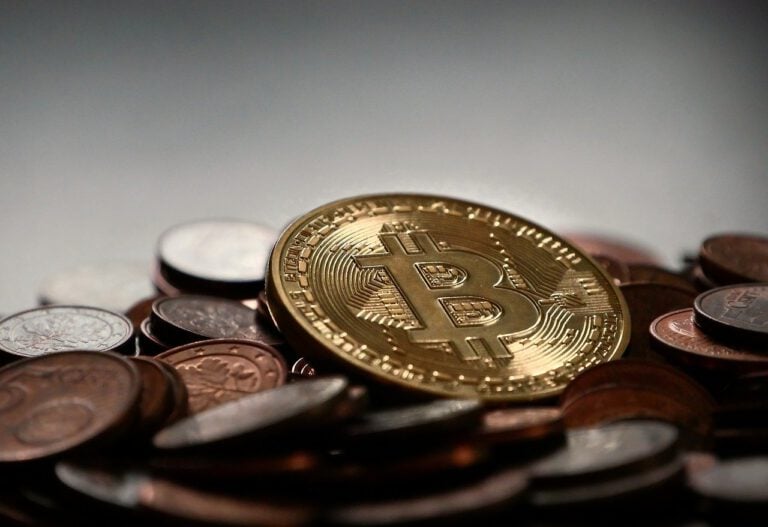 The past week saw several big moves and major developments in the crypto industry. According to Alexander Blum, crypto investment expert and Chief Operating Officer of fintech firm Two Prime, these are generally positive and much-needed to professionalize crypto. Alexander discusses S2F model, Japan's new cryptocurrency laws, and Binance getting into the mining business.

Q1 2020 hedge fund letters, conferences and more
On the stock-to-flow (S2F) model:
"Last week, Amberdata came out with a detailed explanation of the stock-to-flow (S2F) model —  a pricing model typically used for pricing commodities or scarce resources like gold —  that predicts a price of $100,000 for bitcoin by May 2021. While the prediction may seem absurd at first glance, it may be interesting to keep track of it and revisit it a year from now to see if bitcoin will hit $100,000. Even with the S2F model, there could still be some miscalculation. Bitcoin is more scarce than most people even realize as some of the bitcoins are either lost in wallets that cannot be accessed or lost with missing keys. We will see in the next year if the S2F model holds  — in the instance it doesn't, let's look at the bitcoin narrative and what it tells us. Bitcoin will continue to be volatile — it never has been stable and will not be in the next year as rapid increases in bitcoin prices are often followed by dramatic declines."
Fund Manager Profile: Zhang Hui Of China's Southern Asset Management
Historically, the Chinese market has been relatively isolated from international investors, but much is changing there now, making China virtually impossible for the diversified investor to ignore. Earlier this year, CNBC pointed to signs that Chinese regulators may start easing up on their scrutiny of companies after months of clamping down on tech firms. That Read More
On Japan's new cryptocurrency laws coming into effect starting May 1:
"Starting May 1, Japan's new laws on the cryptocurrency industry will have come into effect. It will require companies that want to run exchanges or other crypto-related businesses to apply for licenses, allowing them to have legitimacy in the eyes of regulators. Concurrently, this will significantly raise the barriers to entry, where only institutions or incumbents remain capable of meeting the $10 million threshold set for the use of certain services.
While giant Japanese banks may not share the same innovation and excitement witnessed during the rise of crypto and bitcoin, we may see a legitimization that ushers the industry forward into professionalization. To have a tier-one economy like Japan embrace crypto and make it safe for users to transact, is not only a bullish sign for the crypto industry at large, but it also puts a little pressure on other economies, like the U.S. and China, to similarly regulate their crypto industries so as to stay competitive and increase their tax revenues. Overall, the new cryptocurrency laws are a positive for crypto — just another degree of legitimization of what's going to be the future infrastructure of financial services."
On Binance getting into the mining business:
"We saw Binance release their Binance mining pool last week. Binance is offering a suite of software services to pool mining resources at a 2.5% fee, after the 0% promotion expires in May. This extends their offering of financial services — from trading, savings accounts, staking, and lending services to mining as well. It's interesting that Binance is not mining itself, but instead offering software services and rent-seeking — taking 2.5% of other people's work to pool it all together. It makes sense for Binance, given their large user base, and that these are new ways to monetize their users, leverage their brand and their other services in order to make more money. Regular banks and financial institutions are doing the same. It is unclear as to how Binance is any different. Are we going to see brick and mortar ATMs with Binance ATM cards? I think we will, just like how we've seen Amazon create regular bookstores after knocking out Barnes & Noble and Borders. With new offerings like Blockstream and Peter Thiel-backed Layer1 moving into the mining space, the significant expenses incurred and the need to recoup these expenses will mean bitcoin not being sold at low prices — generally a bullish sign in the coming few years. While there is uncertainty as to how this is going to pan out with this whole new, innovative crypto future of global finance, people are going to be making money at the very least. This is probably a good sign for the pure price of bitcoin notwithstanding the implications for human rights or financial liberation, which remains yet to be seen."
---
About Alexander Blum, Chief Operating Officer of Two Prime
Alexander S. Blum, Chief Operating Officer and Co-founder of Two Prime, has worked across blockchain hedge funds, startups, and consulted in the space for over seven years.  Founded by Dr. Marc Fleury and Alexander S. Blum, Two Prime is a fintech firm that focuses on the financial application of crypto in the real economy and is rethinking the approach to crypto application.
Updated on