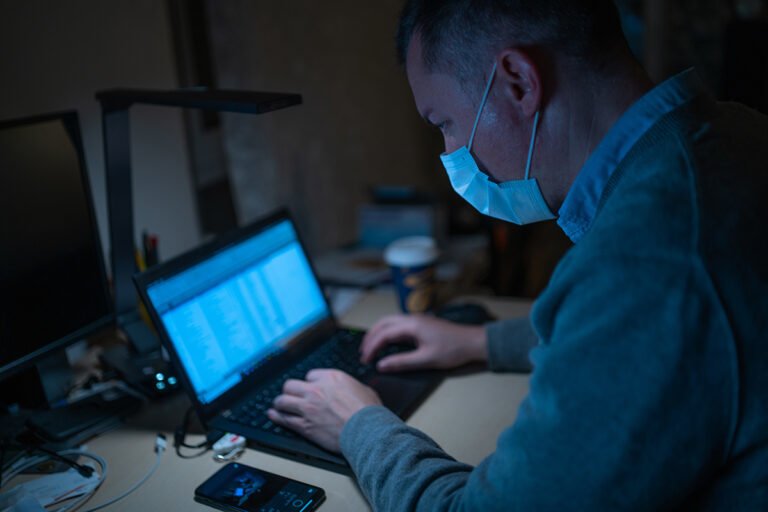 The following is an excerpt of ValueWalk's interview with William Bernstein, PhD in Chemistry, MD, Co-principal of Efficient Frontier Advisors, and author. In this part, William discusses the financial, economic and societal impacts of the COVID crisis. Check out the full interview on ValueWalk Premium.
Q1 2020 hedge fund letters, conferences and more
Do's And Dont's For Investors During The COVID Crisis

Oh, sure. Let me preface the answer that by pulling back and saying that it makes me a little uncomfortable to be talking first and foremost about investment policy at a time like this, there are larger human concerns. And I think that there are also larger societal and political concerns that really we should all be thinking about. You know, as far as what investors should be doing and what investors should always be doing, which is they should be staying the course. They should have an investment policy, they should adhere to that investment policy. And they should be aware when they design their investment policy, that this sort of thing, at least this sort of market response is going to occur. From from time to time, you know, 11 years ago people, there wasn't the prospect of, of large numbers of people dying.
This mining and metals fund is having a strong year so far
The Delbrook Resources Opportunities Master Fund was up 9.2% for May, bringing its year-to-date return to 33%. Q1 2021 hedge fund letters, conferences and more Dellbrook is an equity long/ short fund that focuses exclusively on the metals and mining sector. It invests mainly in public companies focused on precious, base, energy and industrial metals Read More
But 11 years ago, it all looked like our financial structure of the world financial structure was going to collapse. And, and I think we forget that I can remember being at an investment gathering, all about two years ago, when there was a little bit of volatility.
I think the S&P didn't quite fall 20% due to the COVID crisis. And people, somebody asked me, you know, we haven't seen volatility like this ever. And I just I looked at and I said, no, you need to look at the data, this sort of thing occurs, you know, 20% fall in the market occurs once every three to five years. And you know, you can't be a net stick to what happened, you know, eight years before that during the global financial crisis. And even what happened during the global financial crisis certainly wasn't anywhere near the worst case scenario. So in from a strictly financial point of view, this is not at all different.
It looks like the world is going to end from time to time. It's just that it looks like that modus operandi, modus operandi of the world ending changes, this kind of virus last time, it was a financial crisis. And it was the most dangerous kind of financial crisis was the kind of crisis that was centred on housing as the largest impact of any any kind of financial crisis or any kind of debt spiral. You know, right now we're looking at a death spiral, very likely in corporate debt, and that's bad, but it's not nearly as bad as one having to do with housing. So, so the answer to your question is have a policy stay the course and be prepared for times like this and understand that having an investment policy of times like this means by Yes. Yes means selling.
The Potential Financial And Economic Impacts
Well, I think as I've said there's panic. And rightfully rightfully so human beings are prisoners of salience. You know, it's what the psychologists would call the availability heuristic. You know, what you see is all there is and what people forget is there are actually larger risks out there. Like from my own perspective, I'm on the wrong side of 70 years old, and I know if I get the disease, I've got about a roughly 10% chance of dying So I get the disease symptomatically. All right, what are my actual chances of dying it? Well, first of all, I have to get the disease, then it has to become symptomatic. All right, and then I'm rolling the dice. So realistically, you know, my chance of dying from the disease right now from this point forward is probably less than a percent. It's nothing to sneeze at.
Well, at age 71, and a half, my actuarial disease of dying from something else is about two and a half percent, right. So already, you know, just the risk of being 72 years old, or 71 and a half years old, is at least twice, probably three or four or five times as great as mine dying from this disease. You know, there are bigger risks out there long term to the human race than this virus. You know, there's there's climate change, which I think people are under, under estimating the risks from that.
And even beyond that, there's there's a risk that people were worried about 30 years ago, which is much bigger and much more, I think, important, and that's the risk of accidental nuclear warfare. No one's thinking about that anymore. But if I had the choice for my children and grandchildren to either take the risk of global warming off the table or the risk of accidental nuclear warfare off the table, I wouldn't even think twice about which I would choose.
COVID crisis: Societal Impacts
Yeah, the translation of the restaurant chain in Seattle here in Portland has McMenamins exactly the same thing. It's a very large number of restaurants I believe it's I believe McMenamins I believe but you haven't Menamins in Seattle still. We're talking about 3000 people that are out of work and whenever and may never and may never get back to work. And so I mean what can you say we're living in libertarian heaven. In other words, you lose your job and you get thrown to the wolves.
You know, you get a little bit of unemployment insurance. But you are absolutely devastated on the order of 50% of the population, as we all know, can't even replace the starter motor under Toyota when it breaks without going into debt. And let alone you know, have to deal with with an ER visit. Speaking of which, you know, the mantra of the libertarian healthcare policy expert is skin in the game. Well, what we now know is that when somebody when else has skin in the game, all the people around them are going to suffer and be at risk.
Because the person who has to go to work because they need that paycheck, and isn't going to get a, you know, sick time pay is going to put everybody else at risk. And it's the sort of thing where you live in a libertarian, every man for himself, sort of society, which is the society we live in. We're unique among Western developed nations and not having universal health care.
Full transcript on William J Bernstein on the COVID crisis here.