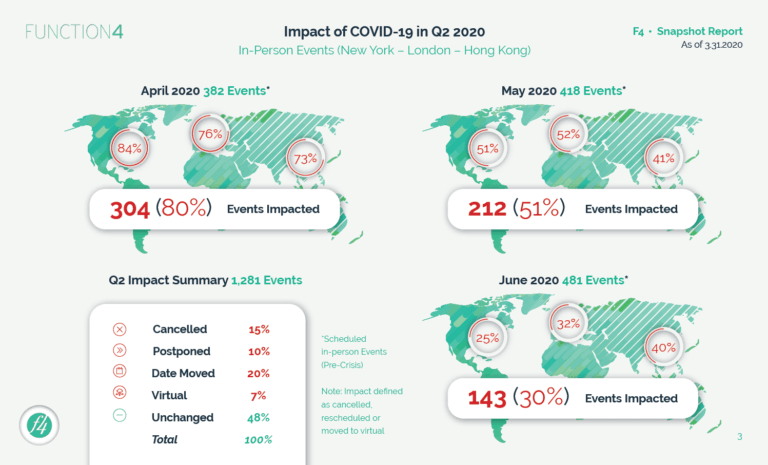 Function4 is the largest hub in financial services to find, promote, and sponsor events (virtual and in-person).  Since its launch, Function4 has listed over 38K events and currently has over 15K upcoming events listed on its platform.
Q1 2020 hedge fund letters, conferences and more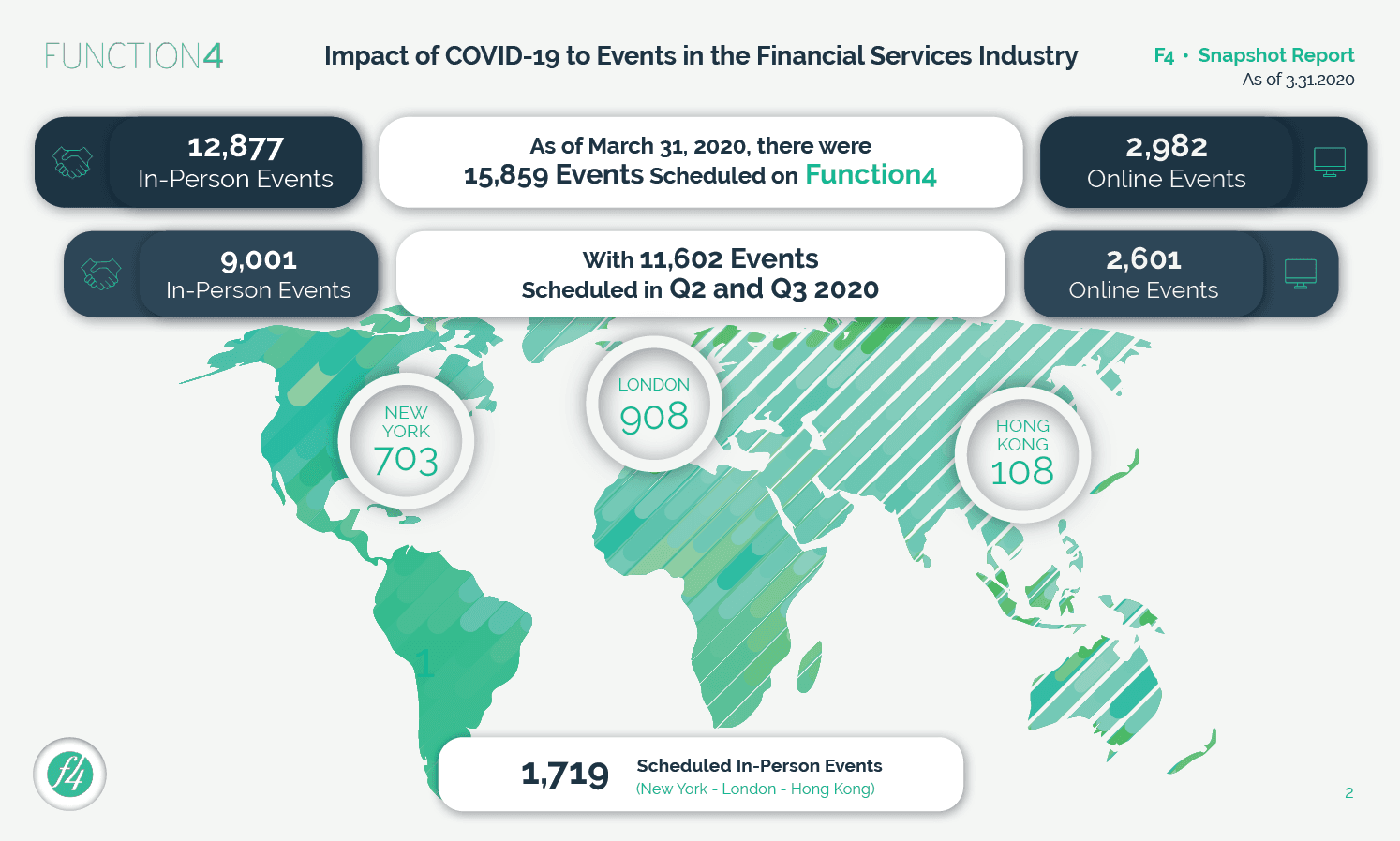 Marathon Partners: There Is A "Compelling Opportunity" In US Cannabis
Marathon Partners Equity Management, the equity long/short hedge fund founded in 1997, added 8.03% in the second quarter of 2021. Q2 2021 hedge fund letters, conferences and more According to a copy of the hedge fund's second-quarter investor update, which ValueWalk has been able to review, the firm returned 3.24% net in April, 0.12% in Read More
Function4 lists events from thousands of financial firms (ranging from boutique to mega) and covers 88 standardized categories (e.g. equities, bonds, real estate, crypto, hedge funds, private equity, etc.) across both traditional and alternative asset classes (e.g. equities, bonds, real estate, crypto, hedge funds, private equity, etc.).
We analyzed the impact of COVID-19 on 1,719 in-person events scheduled to occur in New York, London, and Hong Kong during Q2 and Q3 2020.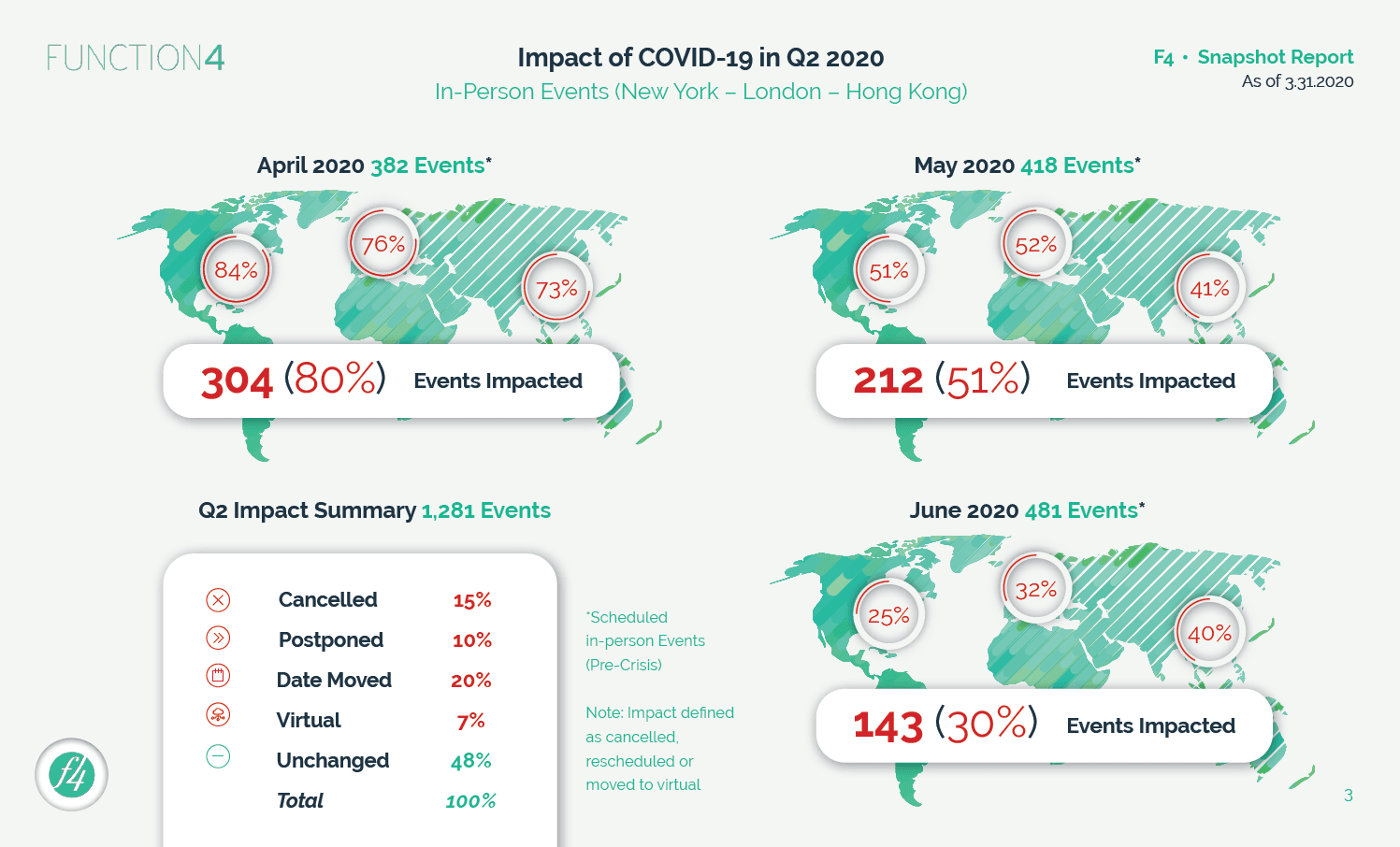 The Impact Of Covid-19 On In-Person Events
For purposes of this study we define "impact" as 1 of 5 categories:
Canceled
Postponed
Date Moved to Future
Moved to Virtual
Unchanged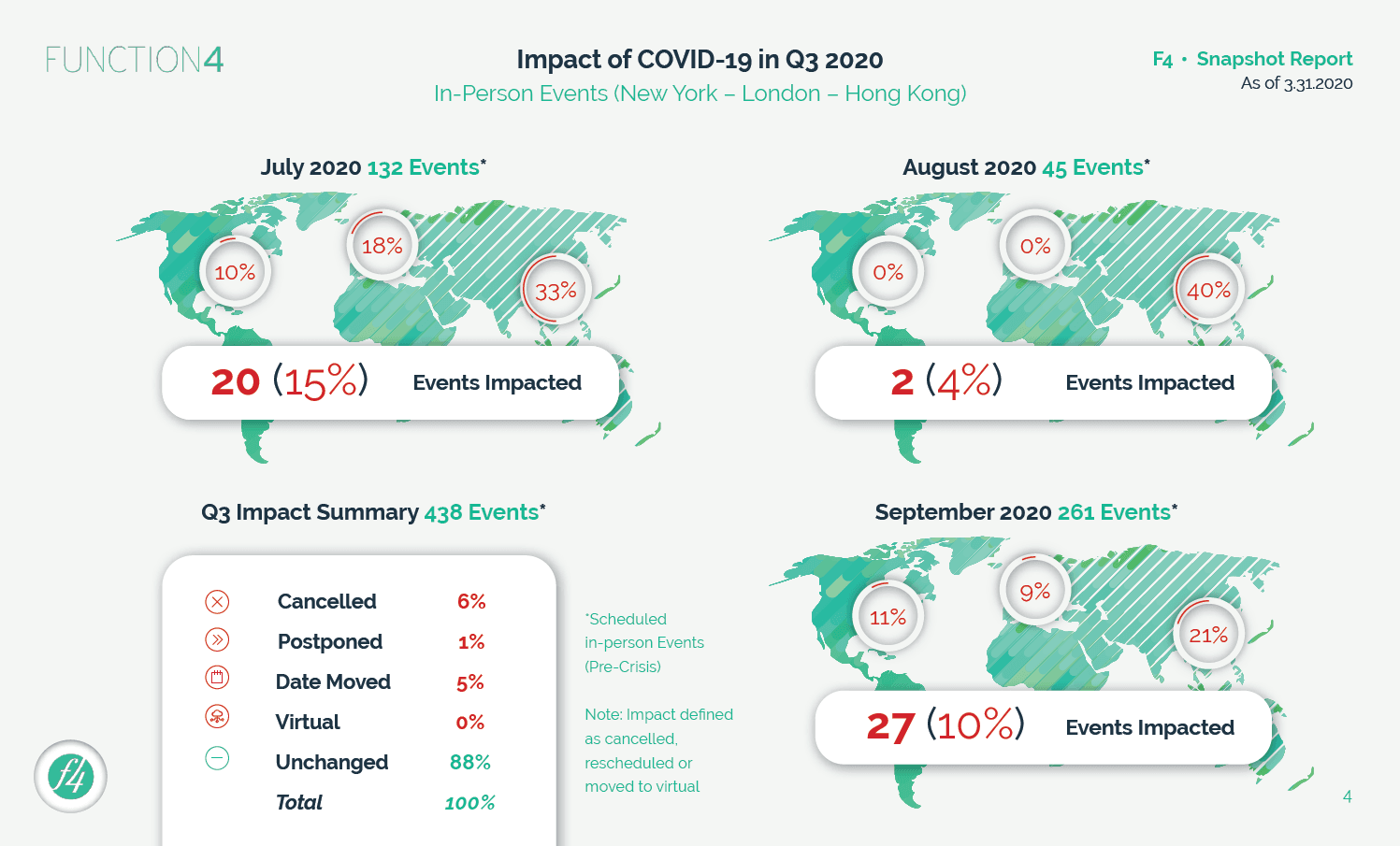 Key Findings:
80% of in-person events in April have been impacted, with NYC the highest at 84%
52% of events scheduled in Q2 2020 have been impacted
7% of events shifted to virtual although we anticipate that number to increase significantly as future content is delivered in this current environment*
1 in 5 events in Q2 has been re-scheduled to a date in the future.
On average, rescheduled events (281 events) are being rescheduled 115 days in the future.
Hosts seem to be taking a "wait and see" approach for events more than 60 days out with only 30% impacted in June 2020.
Notable is 1 in 5 events listed on the individual host web sites (i.e. NOT Function4) are still active. This highlights the need for enterprise processes around event updating and communication as most events in April are likely canceled.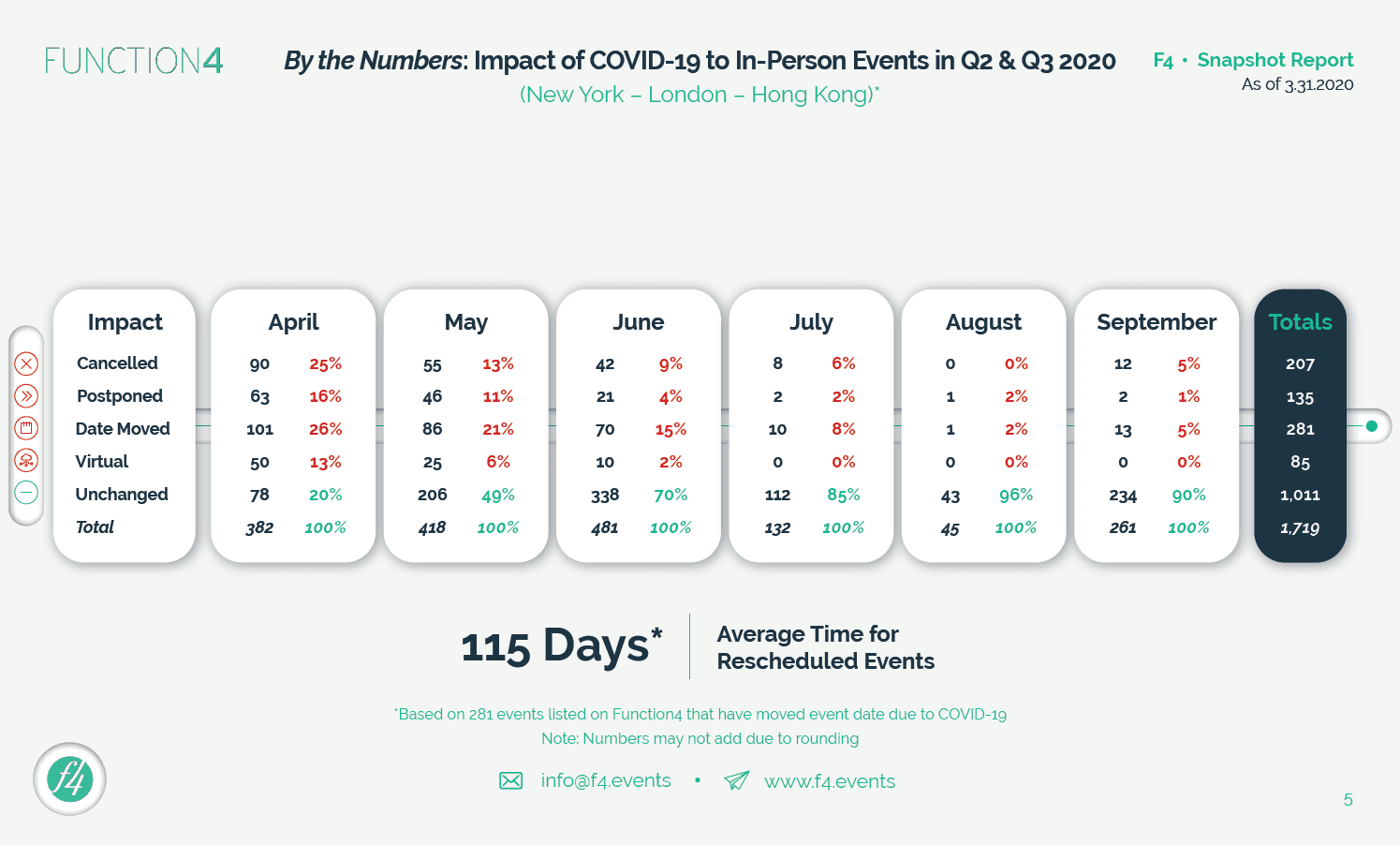 *Many variables impact the transition to virtual events: relevancy of content; experience building and delivering content; deposits and other logistics associated with in-person events, etc.