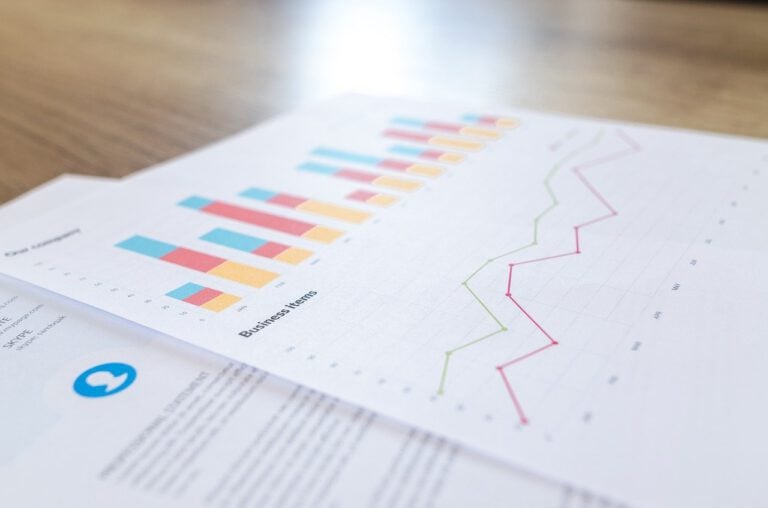 How to identify the trusted Forex broker
The Forex ecosystem consists of different market players – banks, large institutions, traders and investors, fund and account managers, and Forex brokers. As the world's largest financial market with a staggering global daily FX trading volume of over $6 trillion, the opportunity to amass huge profits in the Forex market is endless. During Coronavirus pandemic more and more people want to try them in Forex trading online.

Q1 2020 hedge fund letters, conferences and more
But before you can start with the actual trading, you will need a Forex broker which can provide you access to a trading platform. This is basically your portal to the market, allowing you to trade various financial instruments like currencies, stocks, options, commodities, and even cryptocurrencies.
Fund Manager Profile: Zhang Hui Of China's Southern Asset Management
Historically, the Chinese market has been relatively isolated from international investors, but much is changing there now, making China virtually impossible for the diversified investor to ignore. Earlier this year, CNBC pointed to signs that Chinese regulators may start easing up on their scrutiny of companies after months of clamping down on tech firms. That Read More
There's a lot of international Forex brokers available online, but for discussion purposes, we'll discuss only two Forex brokers in this article - IG and Saxo Bank. Let's delve into their regulations, trading conditions, and trading platforms and see which one is the better broker overall.
Regulation & Licences of Forex brokers
When looking for the trusted Forex broker, regulation should be your number one priority. In fact, when you ask for Forex brokers recommendations from professional traders, they're likely to recommend you brokers licensed by regulating bodies from the U.S., UK or Australia. This is because these countries are known for their strong and consumer-focused laws and regulations.
IG and Saxo Bank are known for having licenses in countries we've mentioned above. IG, founded in 1974, maintains a license from the Financial Conduct Authority in the UK. Plus, the IG Group, its parent company, has units regulated in various countries such as Germany, Switzerland, Australia, Japan, New Zealand, and Singapore. Saxo Bank, established in 1992, is also regulated by the FCA. The Saxo Group is licensed to operate in countries including Australia, UAE, Japan, South Africa, Turkey, France, and Denmark.
Looking at these brokers' licenses, traders who would invest their money in them must not worry about fund safety.
What are the Trading Conditions
Forex brokers offer varying trading conditions. You should know your needs as a trader and decide accordingly.
Minimum deposit - IG and Saxo Bank require minimum deposits of $300 and $10,000, respectively. If you are a beginner trader who is just testing the waters, you may find Saxo Bank's deposit requirement too expensive. In this area, IG is more beginner-friendly with its lower deposit requirement to get started.
Leverage - Between the two brokers, IG offers higher leverage at 1:200 compared to Saxo Bank's 1:100. For Forex traders with small capital, IG's leverage can really power up their trading funds which will allow them to trade higher volumes. But a word of warning; leverage can work against you if not used properly, so due diligence is needed.
Spread - Both brokers have an average spread of 0.7 pips for the EUR/USD currency pair.
Trading Volumes - IG doesn't post publicly the trading volumes of their clients according to the inner policy. In March Saxo bank had the total monthly volume of $496.8 billion and a daily average of $22.6 billion which is the record of the company in the last 2 years. At the same time IG Group is experiencing hard times during the coronavirus pandemic.
Trading Platforms
Trading platforms are very important as it's where Forex traders place their orders. As mentioned previously, a trading platform is your gateway to the Forex market. This is why Forex brokers continue to innovate and develop advanced trading platforms to meet the growing demands of traders.
The MT4 trading platform is IG's frontliner. Developed by Russian company MetaQuotes Software, the MT4 is arguably the best platform currently used by most traders. It's known for its clean and neat interface suitable for all levels of traders. Also, IG offers other options like web-based and mobile trading platforms, and other advanced platforms.
Saxo Bank prides itself on developing their own trading platforms. The company's award-winning trading platform, SaxoTraderGO, has captured the hearts of many traders of all levels. Clients can trade Forex, stocks, bonds, commodities, and options with the platform. It also boasts key features such as advanced fundamental and technical analysis tools, performance analysis, and account overview. Furthermore, Saxo offers the SaxoTraderPRO trading platform built for professional and advanced traders. SaxoTraderPRO has the same features as SaxoTraderGO, but the former's interface is more advanced; it is fully customizable across six screens.
Choose the best FX broker
Forex brokers IG and Saxo Bank offer Forex traders equally strong security as they have licenses in a number of countries. Also, both brokers are innovative, providing clients several options for trading platforms to be used. However, when it comes to affordability, IG has the upper hand with its $300 minimum deposit requirement compared to Saxo Bank's $10,000. Trading online became very popular during pandemic: Saxo bank warns from being too enthusiastic during the market high volatility. Please make sure you are aware of all risks that Forex trading brings.
Updated on