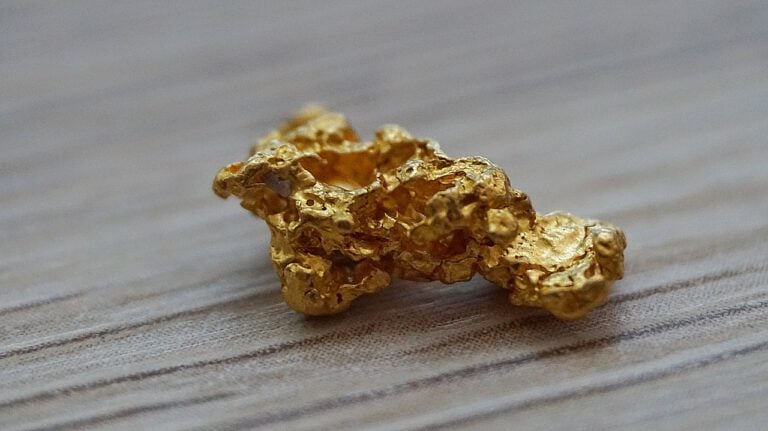 It's a mixed bag for gold demand amid the coronavirus, which could be one reason gold prices can't seem to decide which way to go. Gold has been consolidating, holding above 1,700 an ounce as the coronavirus drives gold demand up in one area and down in another. Craig Erlam of OANDA says this consolidation period may last a while longer.
Q1 2020 hedge fund letters, conferences and more
"Gold remains in consolidation mode, with the price holding above $1,700 but not exactly taking off to the upside," he said in an email. "It continues to look caught in two minds with little desire to move significantly in either direction. We may have to get used to this for a little longer yet as it's not entirely clear what its role is in these markets. A break of $1,660 or $1,750 may reinvigorate it but that could take some time."
Jim Chanos Unveils Lastest Short As Fund Manager Bets On Further Market Declines
Jim Chanos has a new short target in his sights. Earlier this week, the hedge fund manager disclosed that he is betting against "legacy" data centers that face growing competition from the trio of technology giants, which have previously been their biggest customers. The fund manager, who is best known for his winning bet against Read More
The World Gold Council said in a report today that the coronavirus has driven investment demand for gold up. However, weakness in consumer demand for the yellow metal resulted in only a small increase in total demand during the first quarter. The organization said gold demand rose 1% year over year to 1,083.8 tons. The coronavirus pandemic was the biggest factor impacting gold demand.
Gold-backed exchange-traded funds saw massive inflows of 298 tons, boosting global holdings in gold ETFs to a record high of 3,185 tons. The first-quarter inflows were the highest quarterly inflows in four years.
In value terms, assets under management by physically backed gold ETFs climbed by a record $23 billion during the first quarter. That follows a 10% increase in flows and a 6% increase in the gold price.
As the first quarter went on, inflows to gold ETFs picked up momentum. Inflows were moderate at the beginning of the year, and they were mostly in U.K.-listed funds due to the Brexit deadline. The 4.6% increase in the U.S. dollar gold price in January also boosted momentum inflows.
Coronavirus fears started to take hold in February, and the pandemic drove investment into gold ETFs for the rest of the quarter across all regions.
Other investment demand also up
Bar and coin investment slipped 6% year over year to 241.6 tons, while demand for gold bars tumbled 19% to 150.4 tons. However, demand for gold coins surged 36% to 76.9 tons due to safe-haven buying by Western retail investors.
Jewelry demand plunged 39% year over year to a record low of 325.8 tons. Jewelry demand in China, the biggest jewelry consumer, plummeted 65%. Technology demand for gold also fell to a record low of 73.4 tons, marking an 8% decline.
Central banks also continued to buy gold in "significant quantities," the World Gold Council said. However, central bank buying was at a lower rate than it was in the first quarter of 2019. Net purchases of gold by central banks were down 8% year over year to 145 tons. Russia said it will stop its long-term gold buying program in April, which means global net buying by central banks will slow sharply.
Gold supply was also impacted by the coronavirus. Mine production plunged to its lowest level in five years at 795.8 tons, representing a 3% year-over-year decline.
Updated on